We're back with our fun to-do list to make your week more interesting!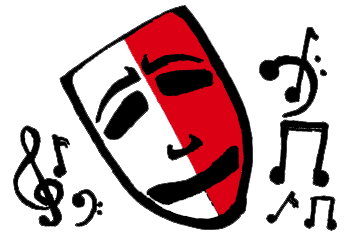 PC: 1066online
LOL!
Remember the tall, bespectacled funny guy from EIC? His name is Azeem Banatwalla and he is fabulous comedian. He'll be performing at Todi Mill Social along with Vasu Primlani this Thursday at 8 pm. Grab your tickets now it you're eager to spend an evening ROTFLYAO!
For more details: Live Stand Up Comedy
A Poignant Drama
7/7/07 is a gripping drama that tells the story of Reyhaneh Jabbari, an Iranian woman who was hung for putting up a fight against the man who tried to rape her. Ten actors will bring her story to life by performing a dramatic retelling of her ordeal.
To book tickets and for more details: 7/7/07 at NCPA Centrestage
Esoteric Buddhism in Indian Art
Attend this 5-day lecture series at Somaiya Centre for Lifelong Learning to trace the presence of esoteric Buddhism in Indian art, its development and practice. Lectures will be conducted by eminent speakers who hold in-depth understanding of the subject.
For more details: Lecture Series on Esoteric Buddhism in Indian Art
A Royal Blues Treat!
If blues music is your thing, you're in for a real treat this week! Catch Kanchan Daniel and The Beards live at the Times Bandra Fest.90 minutes of soulful blues music awaits you, so don't miss it!
For more details: Blues Music at Times Bandra Fest
Apart from this, there's always NSPA performances that happen a several places around the city. Come watch our artists perform live and have a good time! To know which locations our artists will be performing at: NSPA Live
Have a good week folks!