It's the season to be jolly, but festival expenses and quickly suck the joy out of Christmas. Buying a Christmas tree and decoration can burn a huge hole in your pocket, especially if you plan to gifts and sweets as well. So, how about not spending too much on décor shopping? Here's how you can use simple, inexpensive items to infuse your indoors with festive flair!
Fairy Lights
Instead on draping these on your Christmas tree, why not weave them around house. Use tape, nails or thread to fasten fairy lights to walls, curtain rods and the ceiling. You could also place them in glass jars or bottles. Yellow lights will emanate a warm glow while red, white and green fairy lights can be used to bring out the Xmas theme.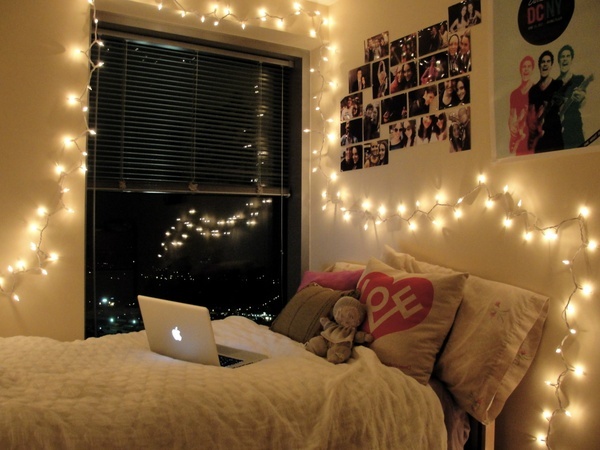 Image courtesy: 7 beauty tips
Scented Candles
Nothing like a sweet fragrance to evoke a festive feeling indoors. Instead of using an air freshener, why not light scented tea lights instead! Home décor shops have a range of fragrant candles, from fruity aromas to woody ones. Pick a fragrance that suits you best and drop them in decorated tea light holders.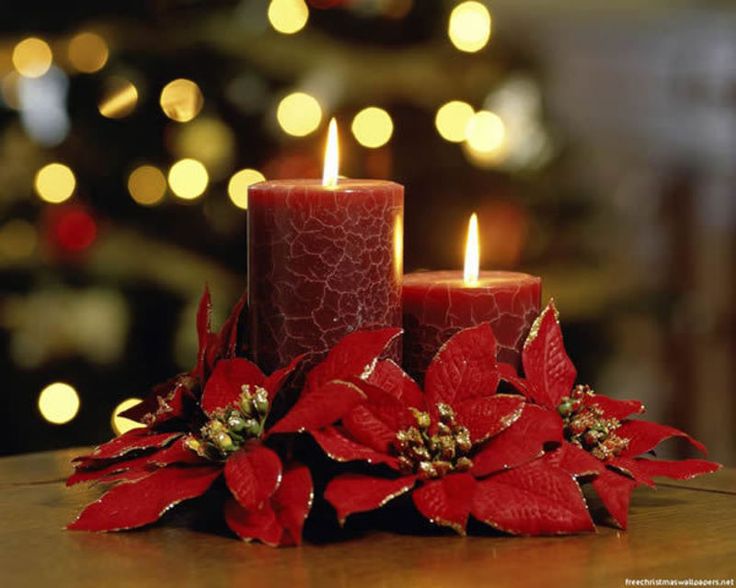 Image courtesy: Pinterest
Hang Ribbons
Broad satin ribbons make for excellent Xmas embellishments. These low-cost ribbons can be bought in bulk and tied around chair and table legs, door knobs and handles and window grills. Choose Christmas colours to highlight the festive theme.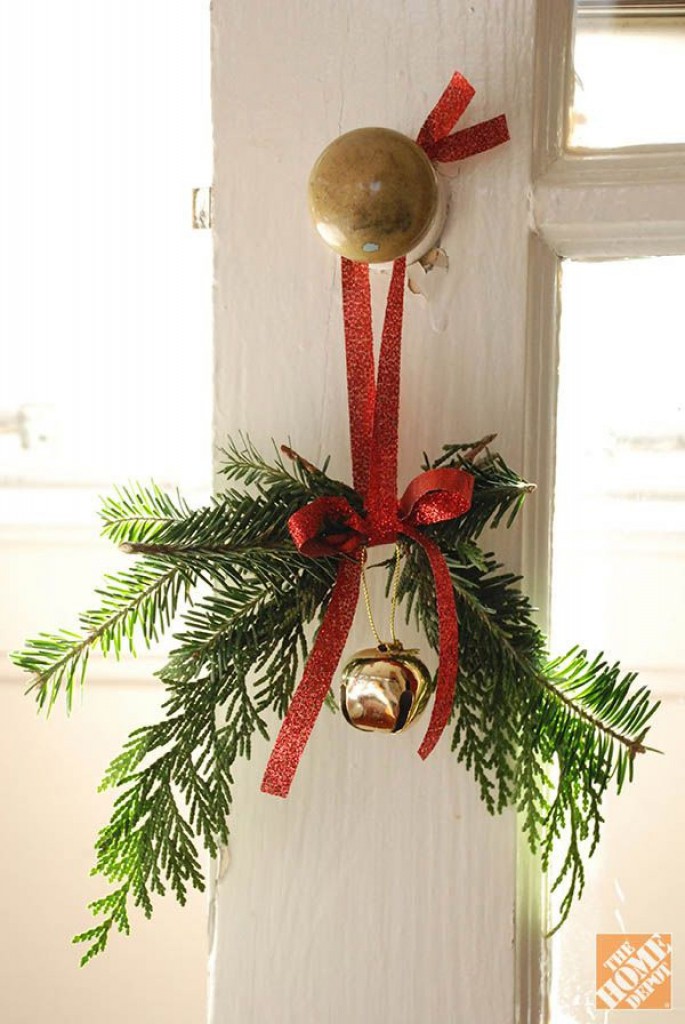 Image courtesy: homes and hues
Plaid Colour Scheme
Replace table cloths and bed covers with plaid ones instead. Red plaid will add a sophisticated charm to your indoors. They also infuse your indoors with a good amount of red without making your room look tacky.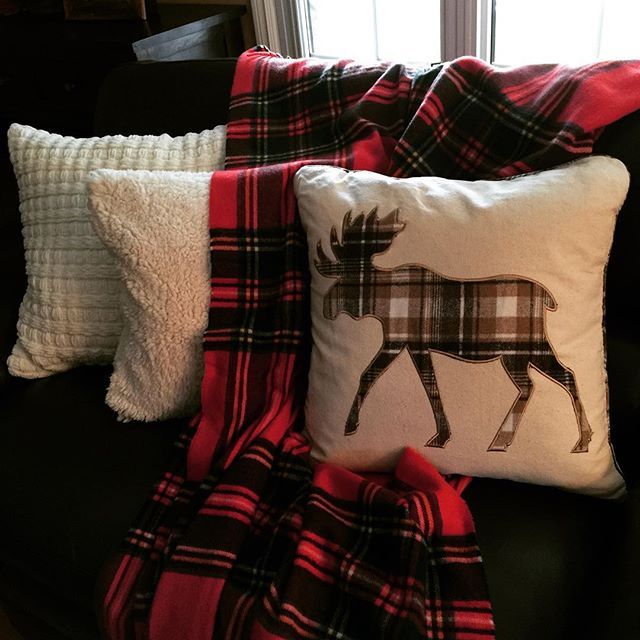 Image courtesy: Pinterest
Painted Bottles
Use acrylic or glass paints to decorate used glass bottles. Stuff fairy lights into the bottles to infuse your room with a muted glow. You could even use the bottles as vases or as a table centrepiece. Choose Christmas-themes designs, like snowflakes, Santa hats, candles and Christmas trees to create a festive feel.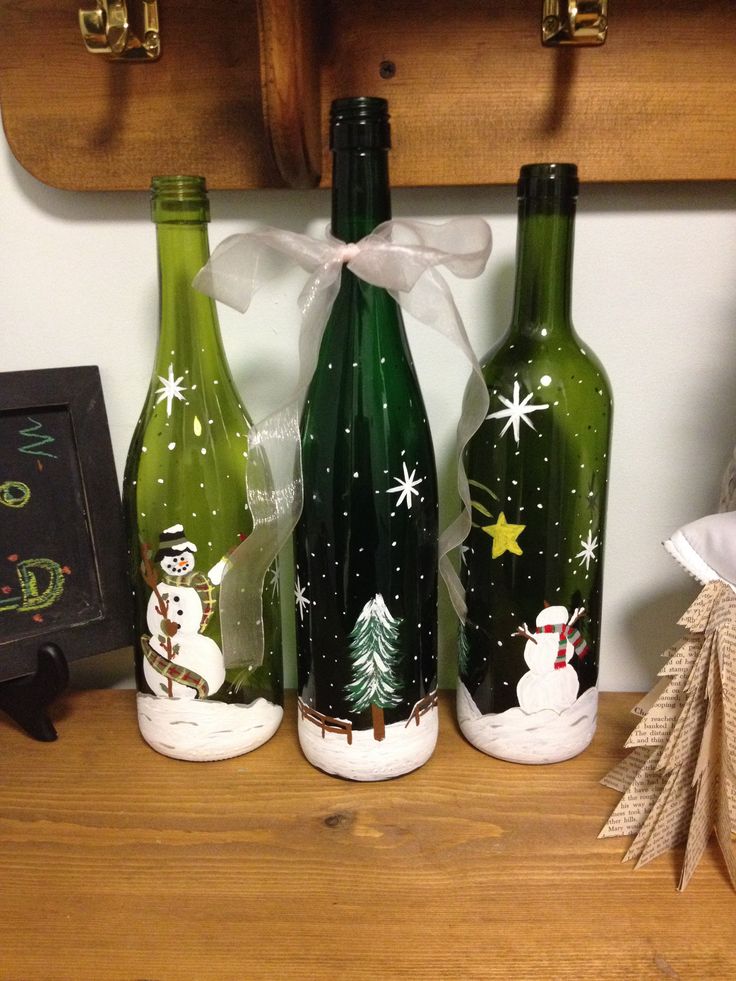 Image courtesy: Pinterest