If you love dancing and are a cinephile as well, this post will make you drool. Enjoy these fabulous cinematic dance routines.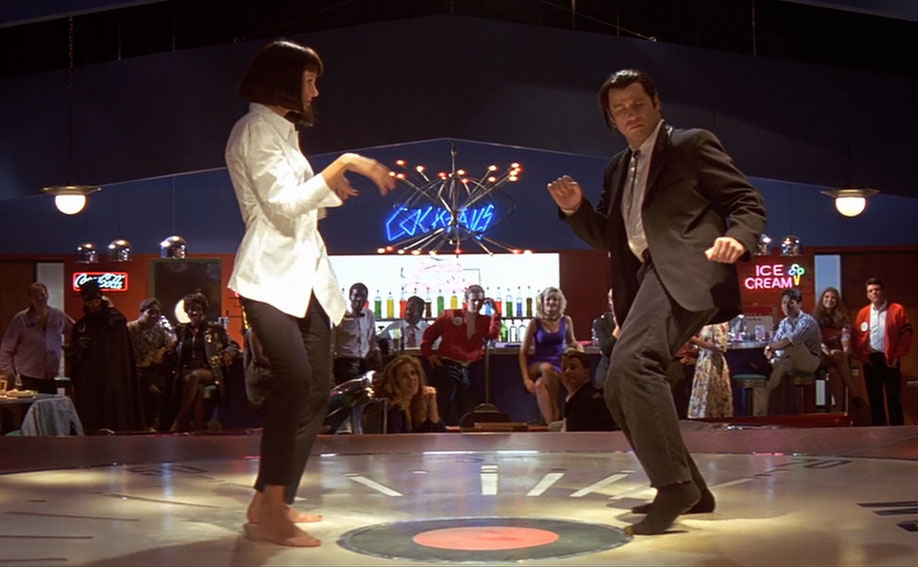 You Can Never Tell – Pulp Fiction
Considered to be one of the most iconic movies of the 90s, Pulp Fiction has given movie lovers and movie makers countless scenes to obsess over. Be it the expletive-engraved wallet, a biblical verse or some really badass catchphrases, there isn't a dearth of replay-worthy scenes or dialogues in the movie. One such scene is the dance sequence at Jack Rabbit Slim's featuring the cocaine-fuelled Mia and hitman Vincent Vega, who perform one of the most memorable dance routines in movie history. Apart from the Twist, the one gets to spy other hit dance moves from the late 50s and 60s like the Spin, the Batman, the Hitchhiker and the Swim. John Travolta adds a touch of nostalgia to the scene as his grace and nimbleness remind us of his dance floor-burning performances in both Saturday Night Fever and Grease.
The Time of my Life – Dirty Dancing
This was undoubtedly the best dance sequence in the movie. The track (I've Had) The Time of My Life' won an Oscar and a Golden Globe for 'Best Original Song' while the swan lift, performed so gracefully by Jennifer Grey became the dance move every girl aspired to imitate. Today, this track has become a first-dance staple at weddings the movie, a timeless classic.
You should be Dancing – Saturday Night Fever
When John Travolta danced to this song, apart from setting that flashing dance floor on fire, he also popularized a dance form that was making waves in the underground dance scene – disco dancing. His performance introduced some of the most iconic disco moves like pelvic thrusts, the Disco Point, the Hustle, the Electric Slide, the Half-split, the Bus Stop and one that is a something like a cross between squats and the Butterfly dance into the dance repertoire of teenagers.
Jailhouse Rock
Although many of us haven't seen this black and white movie, we've surely heard the song. Since Elvis sang this song and features in the video too, it can be considered to be the first unofficial music video. Elvis helped choreograph this routine and his two signature moves – the hip shake and the shimmy, both show up in the video. Enjoy this black and white classic!
Funny Face
Audrey Hepburn is known to be a fashion goddess, always well-dressed and immaculately groomed. However, in this movie, and particularly, because of this dance, we get to see a whole different side to her personality. It also reveals an important detail in her career, that she started off as a dancer, and watching her moves in this movie, we're sure she would've made a great dancer!