Our forefathers have always proven to be extremely resourceful, after all, they were the ones that first looked at innovation as a solution to problems. Folding screens were one such innovation, crafted to be used as a partition within a room, to block drafts of breeze and even as diplomatic gifts. Folding screens originated in China and were introduced in Japan in the eight century. Japanese craftsmen then began decorating these paneled constructions with intricate carvings, embroidery and even precious stones. Lacquered wood was the most common material for construction, however, some even used cloth and paper. Highly skilled craftsmen decorated these screens with designs that spoke of mythological legends, the natural beauty of the time and heroic conquests. Below are some gorgeous Japanese folding screens from times gone past.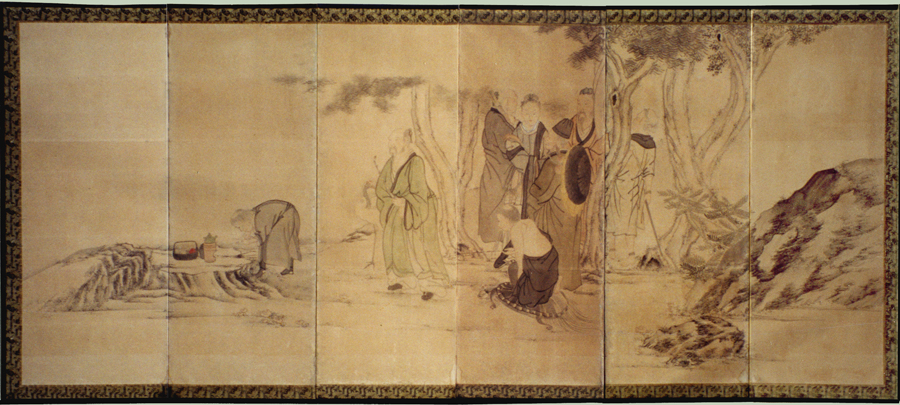 This gold-painted folding screen has 6 panels.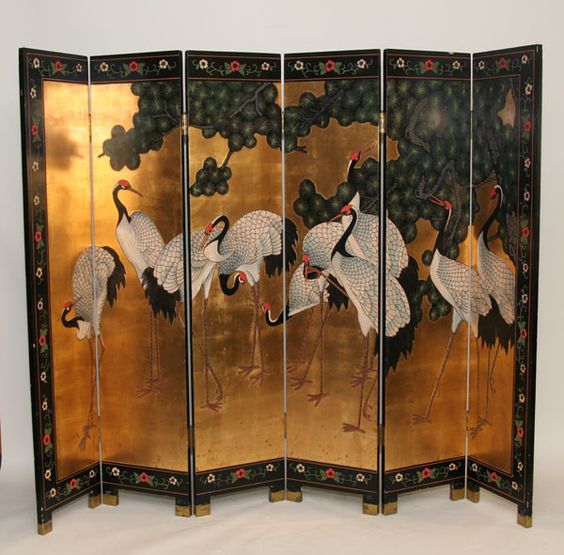 Another folding screen featuring gold paint and a natural setting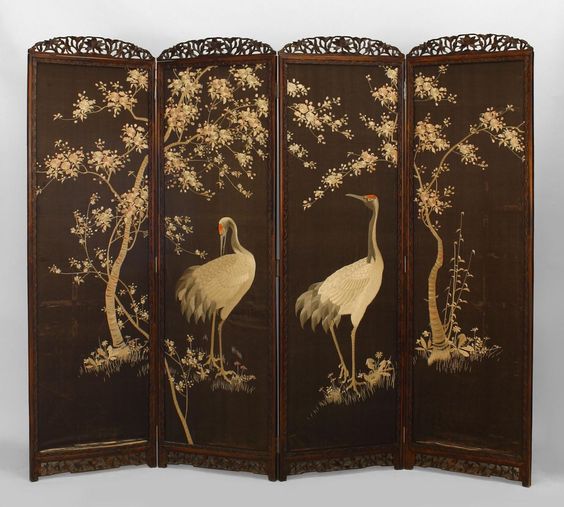 The designs on this folding screen have been embroidered onto the cloth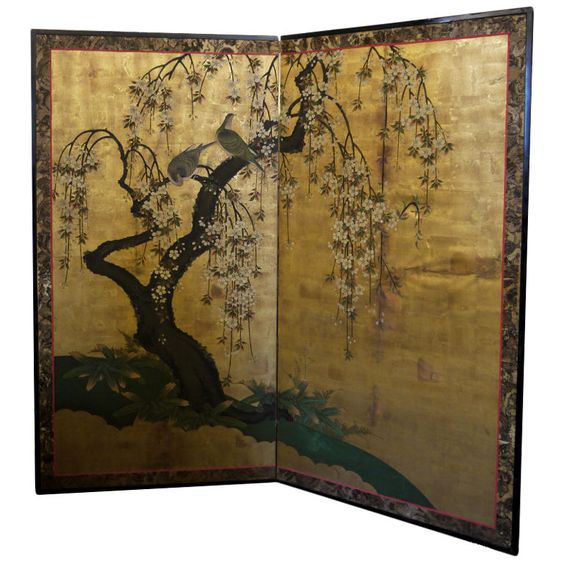 This gold-leaf folding screen features only 2 panels.