If you're one of those who runs miles away from the crappy 'dhikchik dhikchik' Bollywood beats and are attracted, like a moth to a flame, to quality stuff, like the music you listen to on Coke Studio or MTV Indies, this article is going to make you immensely happy. After combing the internet and YouTube for channels that stream good music, we came across a few that made our heart skip a beat! We've made a list of them and are going to reveal their names here, so that you too can visit these channels to get you daily fix of good music. Aren't you proud of us?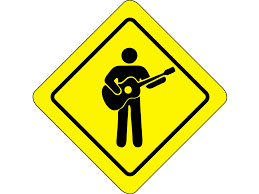 The Peninsula Studio
This channel is thrown open to musicians, composers, poets, singers and almost anyone else with a creative soul. The artists perform a range of genres in different languages. From Qawwalis to devotional hymns to rustic folk music and melodious classical tunes, you'll get to hear all this and more here. Head to this channel to watch the talented souls work their magic in an intimate Baithak setting!
Playing for Change
This fabulous music project has an equally fabulous motive, to bring peace to the world through music. This project invites artists from around the world to perform and share their talents with listeners. You'll get to hear some really unique renditions of popular songs and even some amazing original pieces!
Balcony TV
This channel was a happy discovery for us for it promotes upcoming indie bands by inviting them to perform a couple of their best songs. The performance is recorded in one take and is then screened for viewing. Thanks to this channel, we're abreast with new bands making waves in the music world. Also, we always have good music to listen to through the day!
Cotton Press Studio
This is another channel that showcases some really talented Indie bands and musicians. The performers are young, driven and eager to create unique music. Keep track of the videos on this channel to get your dose of good music!
Dewar's India
This is another good channel to follow if you're scouting for new bands to fall in love with. They also create short documentaries on musicians that explore their lives and journeys. Go through their existing archive to quench your thirst for good music!
We hope this list makes you happy and gives you something awesome to do, every day!