Another weekend has flown by and, yet again, we find ourselves standing at the start of a long, duty-filled week. The monotonous get-up-get-to-work-get-home routine really sucks the joy out of living, doesn't it? On days that are especially hectic, don't we just wish we could get away for a bit, to some quieter place where we can let our hair down and enjoy a rejuvenating mid-week break? Well, unfortunately, we can't offer all-expense paid trips to make your week enjoyable, but we can direct you to affordable, kick-ass events that will surely up the fun quotient of your week. Here are a couple of events you must check out this week!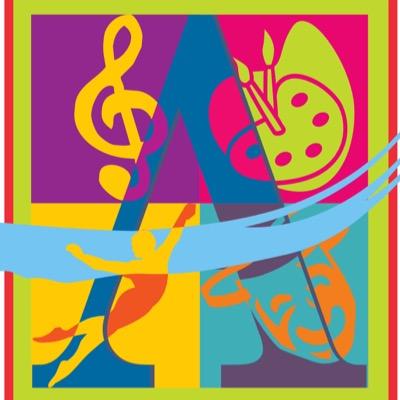 Image courtesy: HWDSB The Arts
Just for Laughs, Guys!
Remember the hilarious guy who brought to us 'Pretentious Movie Reviews?' No, not Kanan Gill, we're talking about his better half – Biswa Kalyan Rath. He'll be hosting this rather unique show where comedians will try to tickle your funny bone, but without saying a word! Yeah, titled MUTE: Comedy without Words, this show promises to offer some unique LOL performances.
EIC, or East India Comedy, is well-known for their hilarious videos that poke fun at all that is wrong with society. They're 'Outrage' videos are not just funny but insightful. This week, they'll be putting up a show titled 'Backbenchers,' which will be dedicated to celebrating college life. From the Indian education system to ragging to hot professors, they'll be joking, oops talking, about it all!
Melodies to soothe the Soul
All your rock lovers, you're in for a real treat, for 'Parikrama' the legendary rock band known for their hit singles like 'But it Rained,' 'Xerox' and Open Skies will be performing at BlueFROG this Thursday. They'll also be joined by guitarist Ehsaan Noorani & Mohan & Koco from the band Agnee. Don't miss it!
For more details: Parikrama @24 – Play for a Cause
Also, as usual, the NSPA brings to you free performances all week long! Yes, we believe in the therapeutic value of art and hope to make it freely accessible to all. This is why our artists perform at several public spaces around the city, like at parks, Metro stations, malls and at promenades like Carter Road. Stop by to get you fix of good music, absolutely free of cost!
To know which artists will be performing where: NSPA Live Events
Can poetry give you the chills?
Well this poetry session surely will! Titled 'Dark Room Poetry' this event promises to offer you a poetry reading experience you've never had before. It'll have poets read their best works in the dark, with only a torch to provide a dim glow. Enjoy this experience of hearing a voice read out rhyming verses, much like a chant, in a room dimly lit by an eerie torch glow! (Halloween feels, anyone?)
House of Horrors: Edgar Allan Poe
Edgar Allen Poe is a writer celebrated for his chilling depictions of the human psyche and the fears that torment the subconscious. His poems like Raven sent shivers down our spine. To celebrate Halloween, The Phoenix Players, a theatre group renowned for their unique and original interpretations of literary works, will be enacting the short story 'The Tell-Tale Heart' and the famous poem 'The Raven' to remind us of Poe's talent of capturing the macabre in his works.
Mumbai Film Festival is Back!
Jio MAMI Mumbai Film Festival is a movie fest that will delight film lovers and film makers. From independent cinema to Bollywood flicks to cult movies from Hollywood, this festival showcases only the best in cinema. Attend this fest to keep abreast with the new trends in the world of cinema and names making a mark in the film world.
Well folks, we hope this helps you have a wonderful week; and always remember – "all work and no play makes Jack a dull boy!" (Did you too just picture Jack Nicholson shouting "Here's Johnny!")