Mondays are the days when your body feels alien to you. Suddenly, your legs feel like they weigh a ton and dragging them anywhere, even to the sink, feels like an unfathomably trying task. Your brain seems to be on 'DND' mode, and no matter what you do, it just wont flip back on. In spite of the vehement protest put up by your body, you still have to "get up, dress up and show up." Well, that's the story of our lives and while we can't wave a magic wand and make Mondays disappear, we can help make not just your Monday better, but your entire week a tad more enjoyable by listing out a couple of fun things you can do after work/college. Here is a list of interesting events happening in the city this week. Make time to visit a couple of them!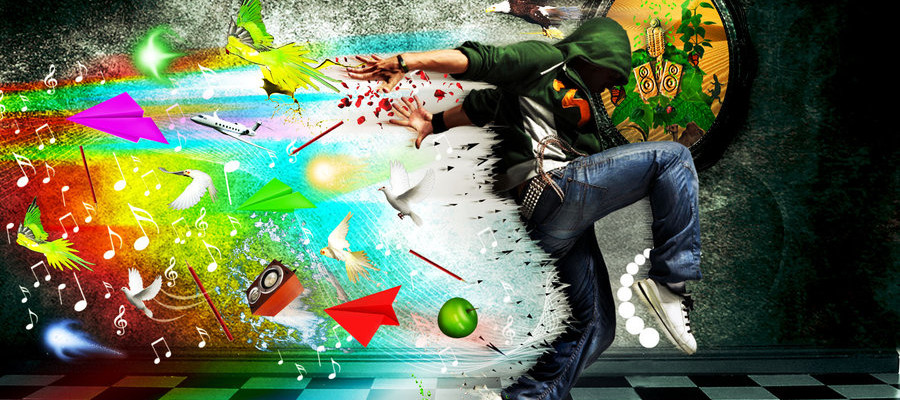 Image courtesy: aceventurawithkids
Have an Eco-friendly Ganesh Chaturthi!
Attend this workshop to learn how to make your own Eco-friendly Ganpati. Use these biodegradable Ganpatis this festival and have yourself a grand festival while also caring for the planet. The workshop will be conducted at the Hive, this Tuesday from 2.30 to 6.30 pm. For more details: Eco-friendly Ganpati workshop
So you think you can rap?
Yeah, you heard right. Our city is hosting an open mic night for rappers! So, if you've spent hours mouthing off the lyrics of songs sung by rapping geniuses like Eminem and Snoop Dog, this is your chance to show the world how awesome your rapping skills are (well, at least the bunch of people sitting in the room!)
To know more about this event: Rap on the Big Mic #15
Cinematic brilliance at Matterden
Woody Allen is an exceptional director, know for his experimental movie-making style and absorbing plots. Come watch one of his masterpieces that is scheduled to be screened this Friday at Matterden, 7.30 pm. For more details: The Purple Rose of Cairo
A tribute to Dire Straits
One Night Stand, a famous rock band from Mumbai will be paying tribute to Dire Straits by performing some of their greatest hits. Come enjoy an evening of good music and great guitaring!
For more details: Tribute to Dire Straits
Also, the NSPA will be putting up fab performances at multiple venues in the city. Check out our events page to know which artists will be performing where: NSPA Live Events
Well, hope you guys have a great week!