It's that time of the week when we list down all the fun activities and events you can be a part of during the week so that you don't find yourself desperately awaiting the weekend. Here are some inspiring and enjoyable activities that are sure to interest art, music and drama lovers. Pick up an event/events that excite you and pay a visit to the venue after work to spice up your weekday, workday routine.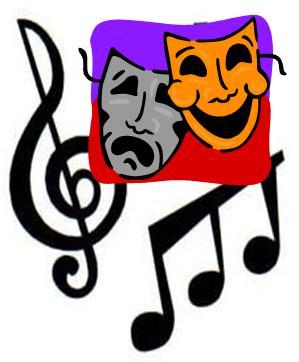 Image courtesy: ztopics
Art Lovers:
Well peeps, there's a lot in store for you this week. If you're feeling philanthropic, The Indian Cancer Society gives you a chance to help out those in need. Pick up a couple of artworks from the 'Art for A Cause,' art exhibition, an exhibition that aims raise funds to help out deserving cancer patients and do your bit for society. More than 50 renowned artists will have their works on display, so you're sure to find something worth buying.
Venue: Art and Soul Gallery (Worli) 11 am onwards, Monday – Thursday
Check out the works of celebrated British painter and printmaker, Howard Hodgkin, at Jehangir Nicholson Gallery from Monday to Sunday, 11 am onwards. Hodgkin is known for his semi-abstract paintings that make use of bold strokes of colour to convey emotional states, private judgements and specific meanings. Look out for his two major works "Rain" and "Come into the Garden, Maud" at the exhibition.
Music Lovers:
As usual, NSPA artists put on fabulous performances at various locations to help make your week more enjoyable and musical. On Tuesday, head towards Carter Road, from 6-9 pm to enjoy pop fusion and alternative rock music. On Thursday, stay tuned for Sufi and Marathi folk performances at Marol Naka Metro Station and Saibaba Park, 6-8 pm. Fridays offer a host of performances at several popular locations like Oberoi Mall, Goregaon, Metro Mall, Kalyan, Carter Road, Andheri Metro Station and Pushpa Narsee Park, Juhu. For more details about the line-ups, check out our events page: NSPA Events
Stand-up Comedy Lovers:
Canvas Laugh Club gives budding comedians a chance to enjoy the spotlight with their 'Open Mic' event. You can now tell those funny one-liners and semi-hilarious jokes to persons other than your best friend and dog. Be there today at 8.30 pm to enjoy some good and some not-so-good debut performances!
Canvas Laugh Club also presents the Best in Stand-up Comedy with Karan Talwar, Milhail Almeda and Karunesh Talwar delivering their most humorous performances this Wednesday, 8.30 pm. Attend this show to have a gala time as these seasoned performers are sure to leave you in splits!
PS: The Lil Flea Anniversary happens this week and to celebrate it, the organizers have put up a 3-day gala event that will delight shopaholics, foodies and music lovers!Head towards the BKC grounds from 4-11 pm this Friday, Saturday and Sunday to enjoy an absorbing, unforgettable experience! For more details, visit their Facebook page: The Lil Flea Anniversary Edition
That's all for now folks, hope you have a swell week!