A post was shared around with much enthusiasm on Facebook, especially by those with a soft spot for folk music. Since it cropped up an ample number of times on all our screens, we decided to give it a look. It was the schedule of the Kabir Festival, an annual event that celebrates the music, poetry and wisdom of great mystics like Kabir, Bulleh Shah, Tukaram and Meerabai. Intrigued, we headed over to their website to look up the festival. There we read that the festival would host over 30 artists, 17 events and several story-telling workshops and poetry readings. An instant decision was made – "This we must attend!"
Although we couldn't attend every event, we did go for two; one had Shruti Vishwanath, a talented Hindustani Classical singer perform Gnyaneshwar's abhangs with a classical twist, the other event we went for was a Rajasthani folk and Qawwali performance at Carter Road Amphitheatre. Both left us speechless! Not only were these performances extremely melodious, the singers amply talented, but this whole experience of collective listening and celebration was immensely moving! Here are a few images from these musical evening.
Shruti hits the high notes while plucking on his sitar.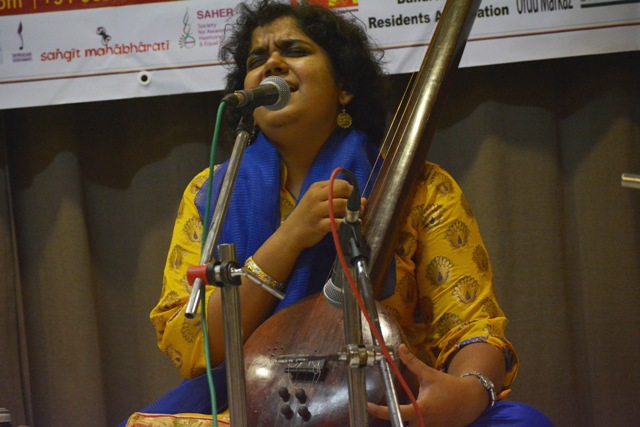 Mooralala Marwada performs 'Mystic Music from Kutch' with his troop. He was the most endearing performer of the evening, entertaining the audience with his trademark "hellooooooo" and sing-song "aha ha ha ha." His folk rendition of the song 'Wari' made the audience go crazy and people couldn't help but sing along to this popular classic!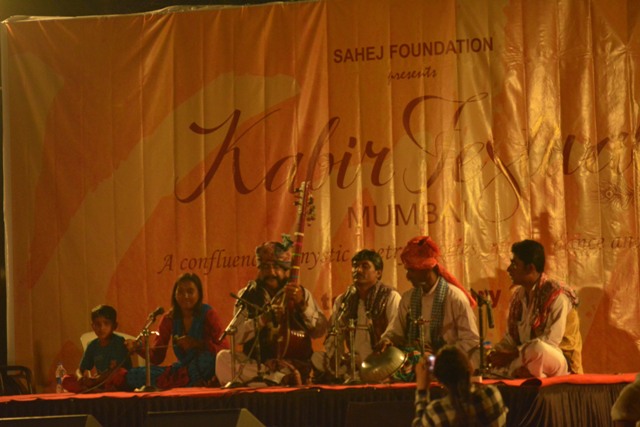 Next was a 'Qawwali' performance put up by the coming together of various musicians. These were the most melodious performances of the evening. The traditional folk instruments and rustic voices created a soothing ambiance, one which encouraged you to forget all your troubles and loose yourself to the music!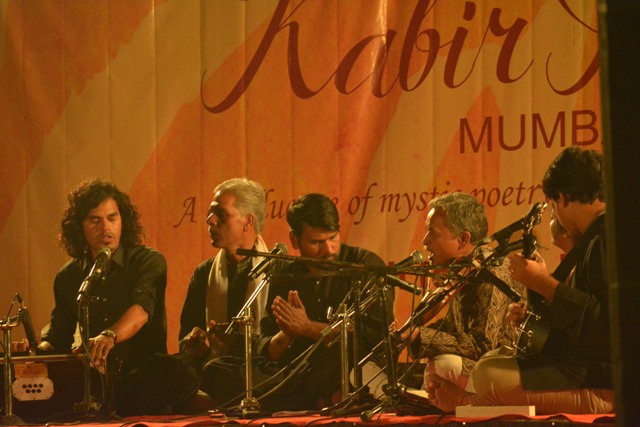 The audience too were amazing, singing along, clapping and some even got up to shake a leg. From young to old, everyone in the vicinity had a great time! If you missed the fest this year, well, do make sure you attend it next year, for this is one of those fests that makes you feel proud of the rich musical traditions one finds in India!