Hip-hop is perhaps the only music genre that also has a thriving, characteristic dance culture associated with it. The singers are just as good at dancing as they are at singing. In fact, it's the crisp moves that are equally responsible in propelling them to fame as are their scandalous lyrics. (Who can forget MC Hammer, or the more recent floor scorcher – Beyonce!) So, if hip-hop music is your 'thang,' you gotta know 'dem moves homie! Here are some of the hottest dance moves that have gone down in hip-hop history. Brush up your dancing skills and show the world the swagster you really are! (Sorry, this is as 'gangsta' as we could get.)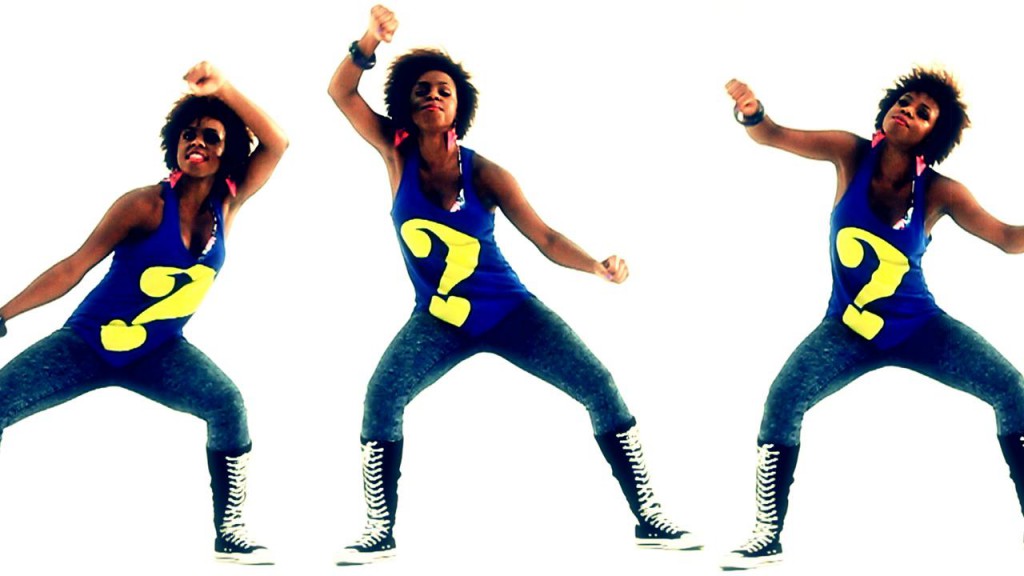 Image courtesy: howcast
The Cabbage Patch
This is that one hip-hop move that anyone can do, we kid you not. All you need to do is slip into your 'cool stance' and move both hands in a circular motion, like you're wiping a glass window. Only, remember to keep your fists closed, because you're not really cleaning a window. Interestingly, the dance derived its name from the popular line of dolls called 'The Cabbage Patch Kids.'
The Dougie
This classic move makes you look as cool as punch. You can do this at a club, a pool party, anywhere. Also, for a hip-hop move, it's pretty tame, which means you can unabashedly do this in front of the parents too.
Here's a video that shows you exactly how to do this cool move:
The Robot
This move that imitates a dancing robot (if a robot ever were to dance) although considered very old school, still makes for a good move if you want to make someone laugh or just be goofy on the dance floor. You can add a sudden pop to modernize you move a bit.
The Pop & Lock
To pull this move off, you need to be fit because it involves jerking or 'popping' your muscles and freezing your joints according to the beat. If mastered, this step looks amazing and can win you brownie points in the toughest of dance battles.
The Wop
This is a move that is still a rage on the dance floor. More importantly, you don't have to be a swell dancer to be able to pull it off. A pinch of style and oodles of confidence is all you need to rock this step. Start by standing in comfortable stance, feet apart slightly. Bend your knees such that you can move your body in a bouncy, upward motion. Now, move your arms side to side, like you're pulling up something and again, keep your fists closed. (Too confusing, fret not for we have a cool video at the end that shows you exactly how to do all these steps.)
The Kid & Play
This dance move draws its name from the names of its creators – Christopher "Kid" Reid & Christopher "Play" Martin. It's a goofy step and requires for you to have a partner. It therefore becomes a great step to break into if you want to befriend someone on the dance floor. You could also use it if you wanted people to scatter away and give you more space on the dance floor.
Crank That Soulja Boy
This move we love! The best part about this step is that it actually makes a bad dancer look super-awesome. In fact, the clumsier, the better. So, go ahead and "Crank that Soulja Boy!"
The Stanky Legg
Do this move and you're sure to grab eyeballs on the dance floor. The Stanky Legg is a smooth, elegant move that looks really cool if you do it in style, like you aren't trying too hard. Just move to the beat and let your legs work their magic.
Eager to learn the Stanky Legg, here's a fun tutorial
The Twerk
This risqué dance move should be strictly avoided is you have anyone in the room who's above 30 years of age. Yes, while it's a lot of fun for the doer, it can get slightly scandalous for the viewer. Watch Nicki Minaj's videos to learn how to twerk like a pro.
And now for this fun video that takes you through the coolest moves in hip-hop dance move history. Watch Jimmy and Will Smith nail it with their style, spot-on technique, and of course, sense of humor.
We also urge you to check out how to Whip and Nae Nae (Check out Silento's Watch Me Whip/Nae Nae to learn the dance move) and do the Hammer Time step, which is another of our favorites! Happy Dancing folks!