Resolution-buffs, the ones adept at making New Year resolutions, probably made their laundry list of promises/goals at the stroke of midnight. If you don't belong to this prestigious, albeit mildly terrifying class, you're likely to be without any resolutions. But, fret not, for you haven't missed your chance to make some yet. We've come up with a list of purposeful, but fun resolutions to brighten the coming year. Think you'd like to try any of these?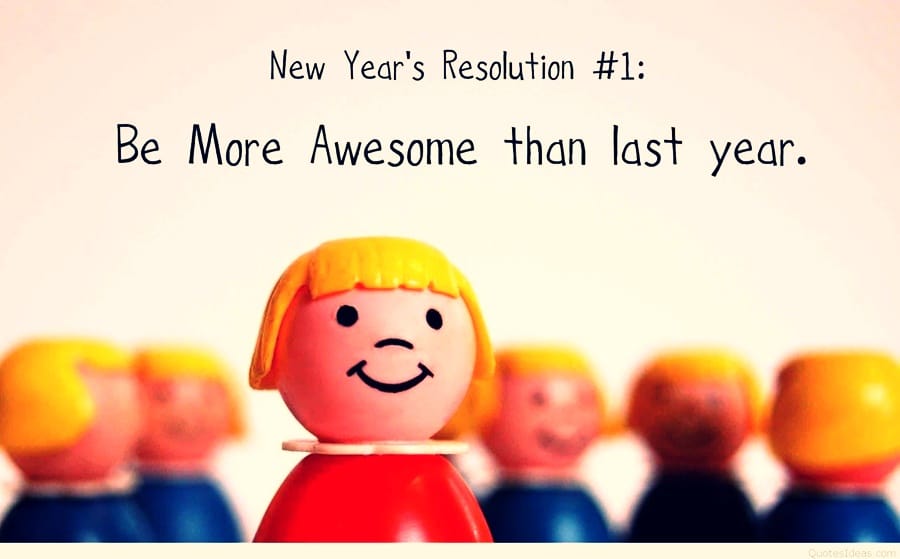 Image courtesy: The curvy fashionista
Try a new fitness regime
Many of us find gym workouts stifling. Running, while wonderful for health, can get a little boring, especially if you're running alone. So, why not try something different this year? Why not try a fun activity that also helps you stay fit? Maybe join a Zumba class, or take up a crash course in boxing or martial arts? If you're the more adventurous kind, you could even try your hand at the latest fitness trend – pole dancing!
Read more
We can never read enough. There are so many wonderful books out there that there's always room for another book. So, try to increase your reading list this year. If you read 10 books last year, try to read 20 this year. Even adding 10-20 extra books to your list will do wonders for your vocabulary and knowledge. For those who don't read, this might be a good time to start. If books are not your thing, at least try to read online articles. These could be on travel, fashion, cars, virtually anything. But do try to spend a few minutes of your day reading something worthwhile.
Create
When it comes to creating, there is no end to the exciting stuff you can make. It can be a DIY activity a painting or even a poem, there's always something wonderful that can be done. This year, try your hand at new creative activities, something you haven't do before. If you've always used watercolors, try experimenting with glass paints. If you love making DIY lamps, try your hand at making scented candles. Add to your existing skills by trying something new.
Explore new music
We all love our own playlists and swear that it has the best music anyone has ever heard. While this might be true, listening to only 'your kind of music' might be counterproductive to your music taste because you end up listening to the same kind of music.Hence, you won't expand your knowledge or taste. This year, make it a point to seek out new song suggestions. Give these new songs a listen, no matter how weird their titles may seem. This will help you familiarize yourself with new genres and artists!
Take up a course
We all did a happy jig the minute we got done with our education. Who doesn't want to leave behind tedious coursework and stressful examinations, right? But, these two activities are actually great to keep our grey cells active and alert. So, this new year, try to get back in learning mode to boost your intelligence and knowledge. If you don't have the time to travel to college, take up an online course. Several online education companies are offering reputed courses to help you learn a range of subjects. Ready to take up this challenge?