When the team got a mail, inviting us to put up a half an hour performance at Kala Ghoda Arts Festival, everyone in the room experienced a rush of excitement. After all, the Kala Ghoda stage is one of the most revered performance spaces in Mumbai and to be given a chance to showcase our talents here was a really big opportunity. So, we quickly set to work on preparing the line-up of artists and songs for the event. It was decided that we would put up a folk-themed performance, where each artist would perform a folk genre they are proficient in. We requested Mr. Suresh Kala, one of the senior-most artists in NSPA to represent Uttarakhandi folk, Saurabh and Satyajit to give the audience a treat of Punjabi folk, Ravi Asopa to present Rajasthani folk, Sarang to perform Marathi folk and Mrs. Setu Singh to give us a glimpse of Uttarabharatiya folk. We also invited Shalaka, Nitesh and Kartik to compose a Goan instrumental piece. Rohit, Avinash and Manoj Sharma infused the songs with their melodious rhythms.
Preparing for the event was as much fun as performing at it. We met up on 15th morning for a quick rehearsal session where our artists combined notes and ideas to create a seamless, melodious piece. From the rehearsal room, we proceeded to Cross Maidan, where our artists had to perform a sound check of their instruments. After this, we waited patiently for the hour to approach. While hanging around backstage, we got to meet the other groups too who had their performance happening the same day. There were two groups of dancers, Indian Classical musicians, Povada performers and another group of folk musicians. After waiting our turn patiently, it was time for us to take the stage.
On stage, our artists gave their best performances, belting one hit after the next. The audience enjoyed the performance immensely and one could see them singing along to popular songs like 'Chhap Tilak, Dumadum Mast Kalandar, Ude ge Ambe Ude and many others. Our performance closed to much applause and whistling, and our artists left the stage with happy hearts! Here are some images from this musical evening.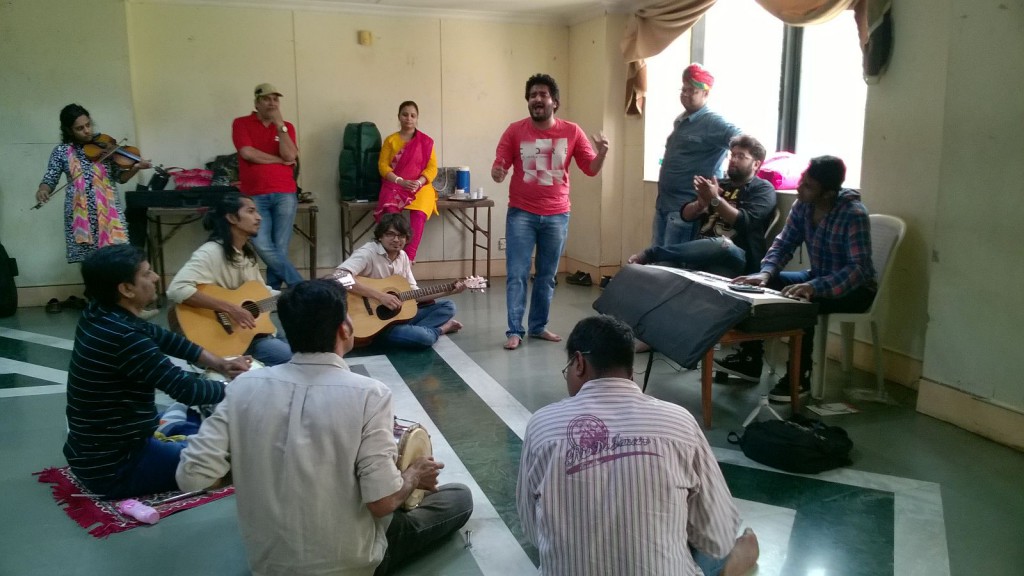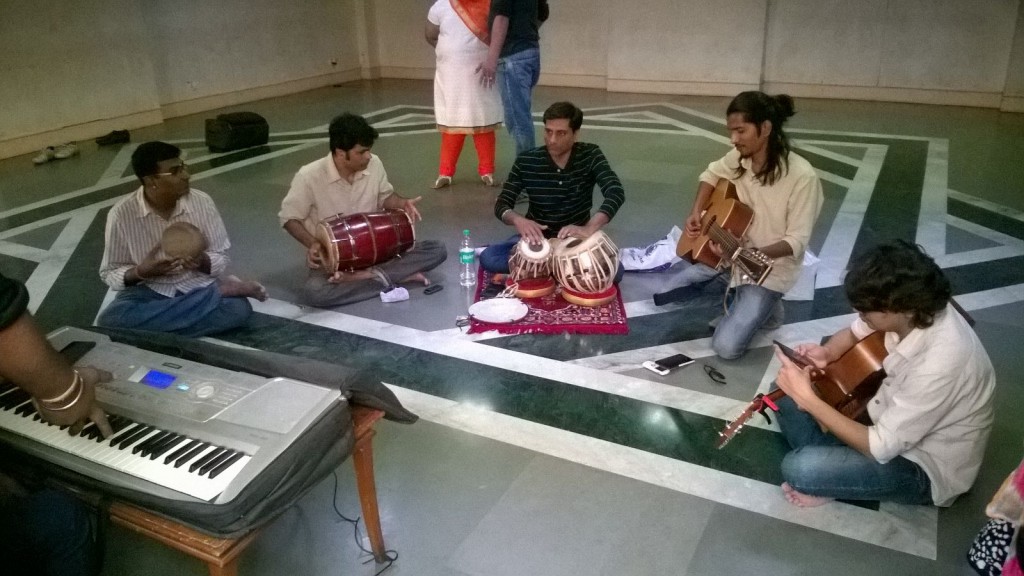 Rehearsals at Ravindra Natya Mandir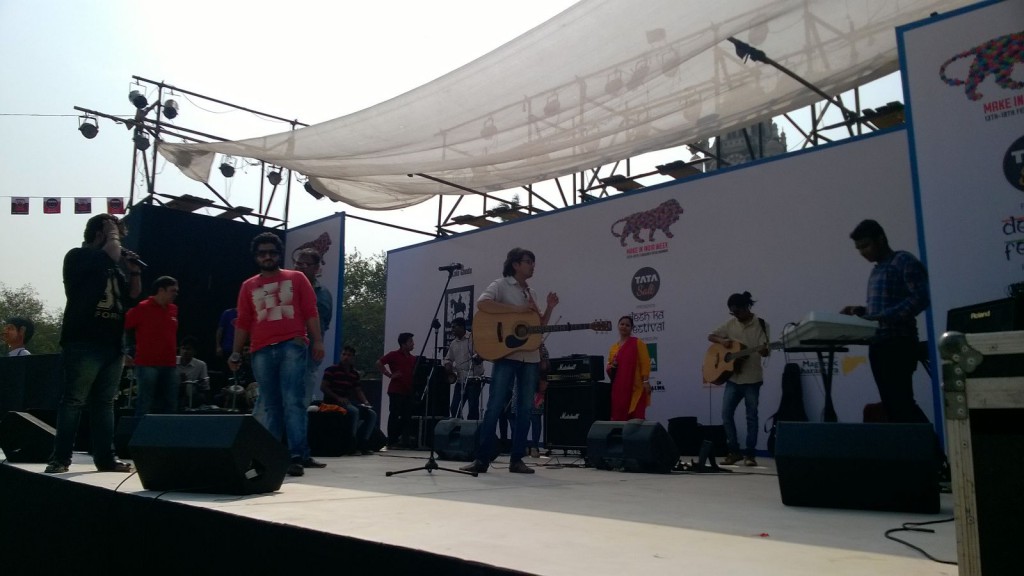 Sound check before the performance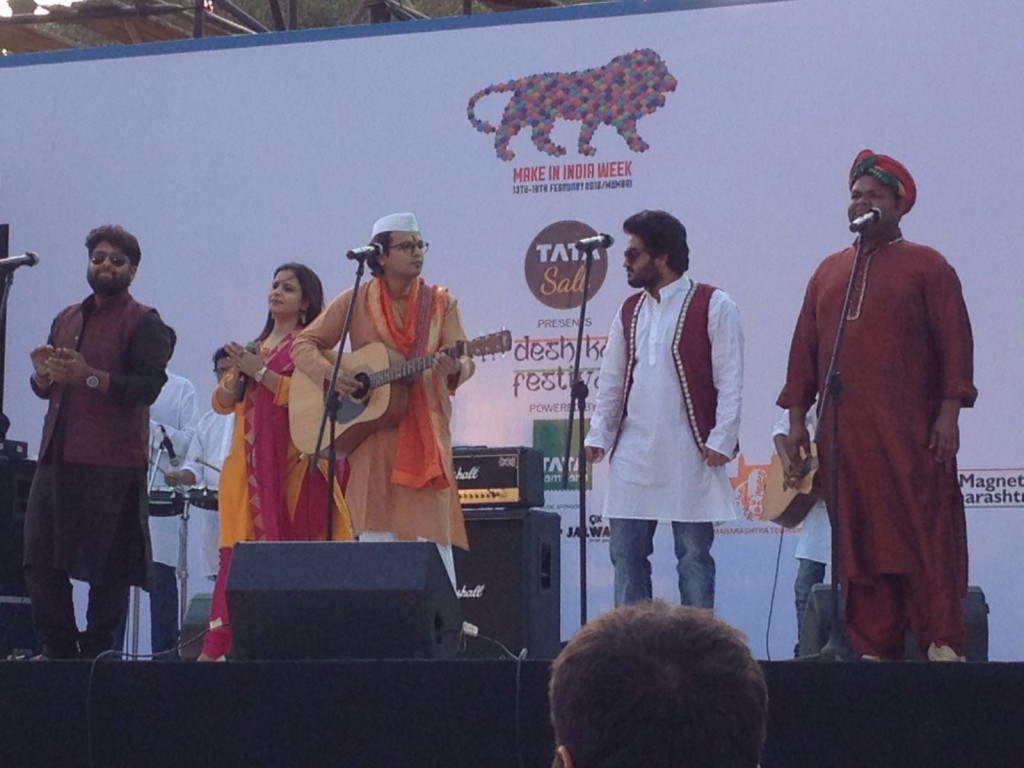 Hitting all the right notes!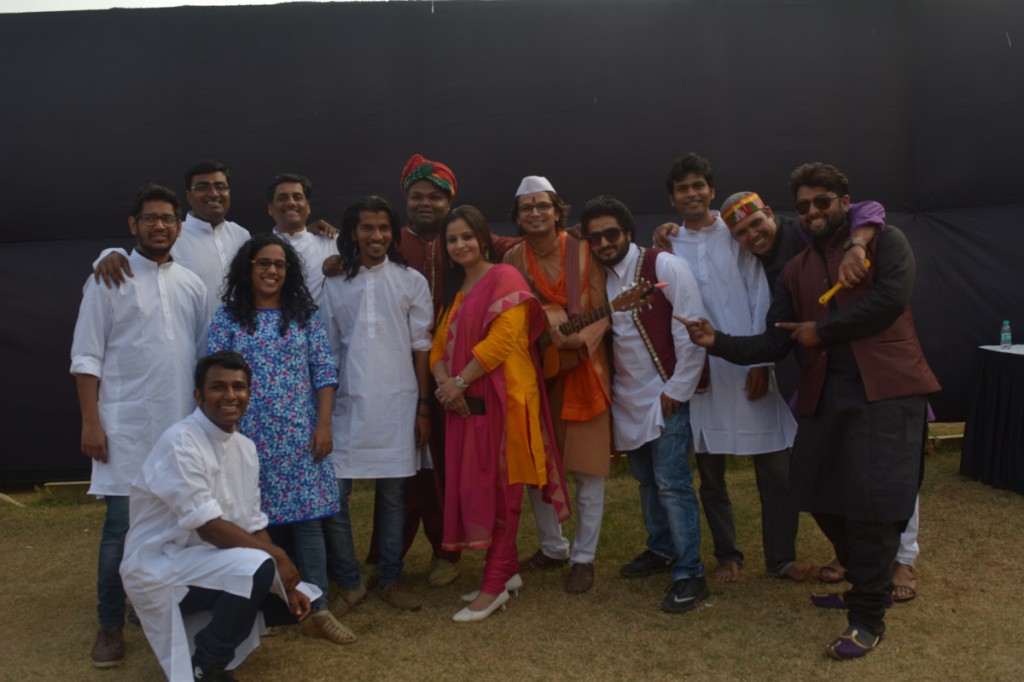 Because a post-performance photograph is a must!