For our Drama Alert! Fridays, we had two wonderful plays put up – Ek Aur Kabeer and Dedh Inch Upar. Here's what these plays are about. Hope you catch them the next time they're performed at QTube Cafe.
Ek Aur Kabeer
Ek Aur Kabeer is a one-man act essayed by talented actor Pradeep Singh. The hour-long presentation takes you through various stages in Sant Kabir's life, thereby giving the viewer a better understanding of this great mystic's life and teachings. The commendable performance of the lead actor does not escape your attention for he switches seamlessly from one character to the next, turning into a mohalla child one moment, a harsh Kabir critic the next and back into the calm, profound Kabir, all in a matter of minutes. His singing prowess enables him to interject the play with melodious songs which breathe life and meaning into various scenes. One also gets to listen to lyrical 'Kabir ke dohes' which are filled with wit and wisdom. The play focusses on certain key incidents in the saint's life, incidents that impacted him greatly and shaped him into the person we know him to be today. So, although we are familiar with his philosophy on Hindu-Muslim relationships, the play helps us understand his views on the topic became as they were. Do attend this play if you'd like to know more about this great man's life and treat yourself to his liberal, egalitarian teachings! To know when this play will be performed at QTube Café again, keep an eye on our Facebook page. It'll also be performed at Sathaye College auditorium on the 17th of Jan, so book your tickets soon!
Stills from the play.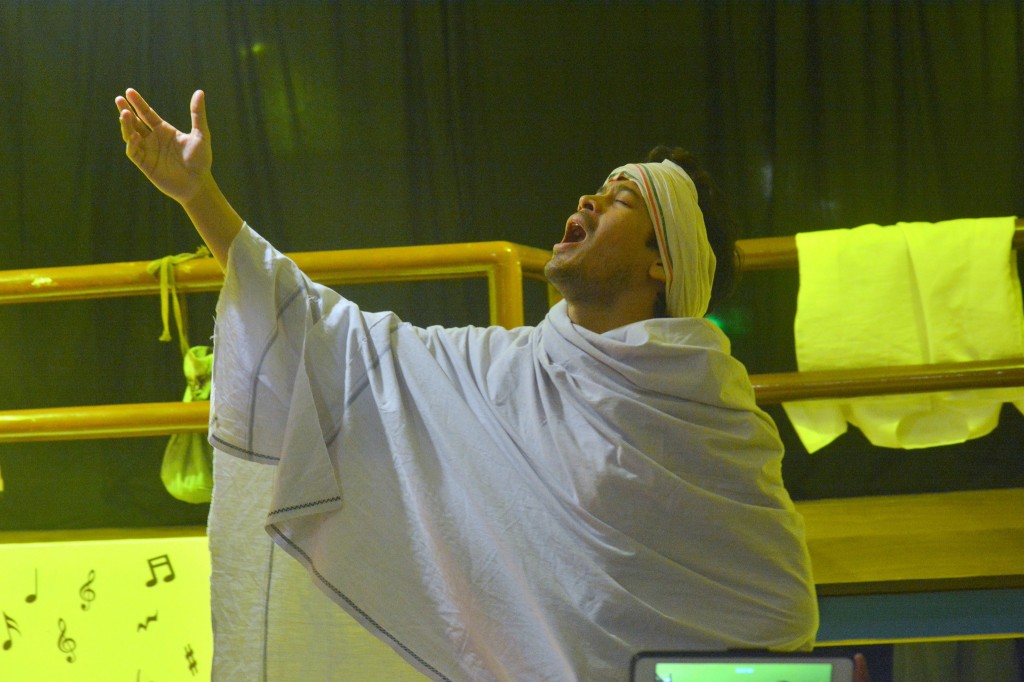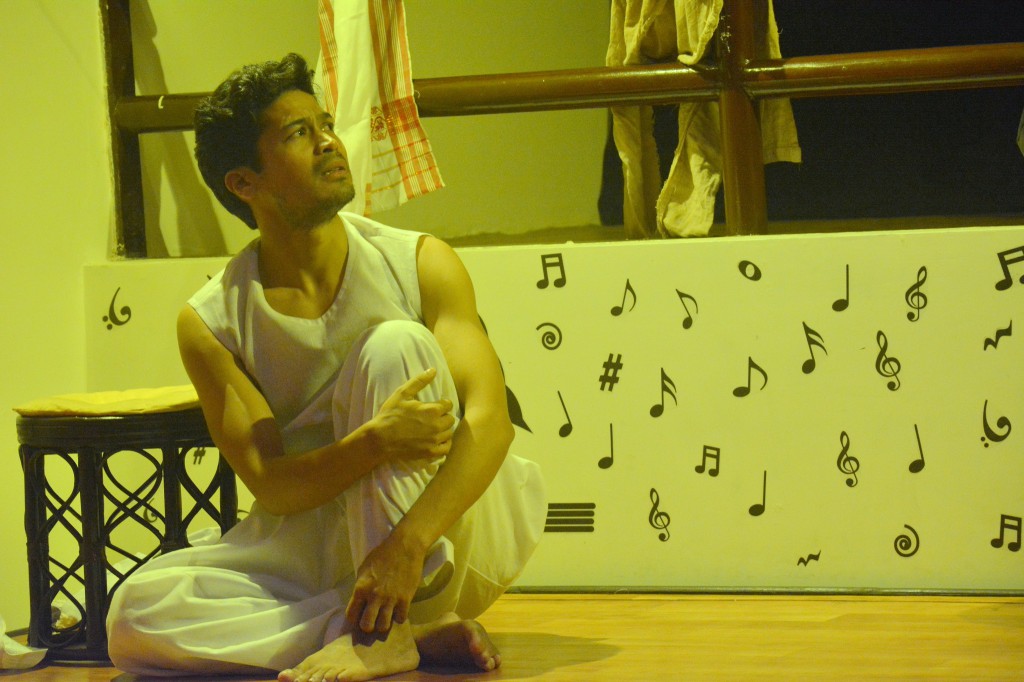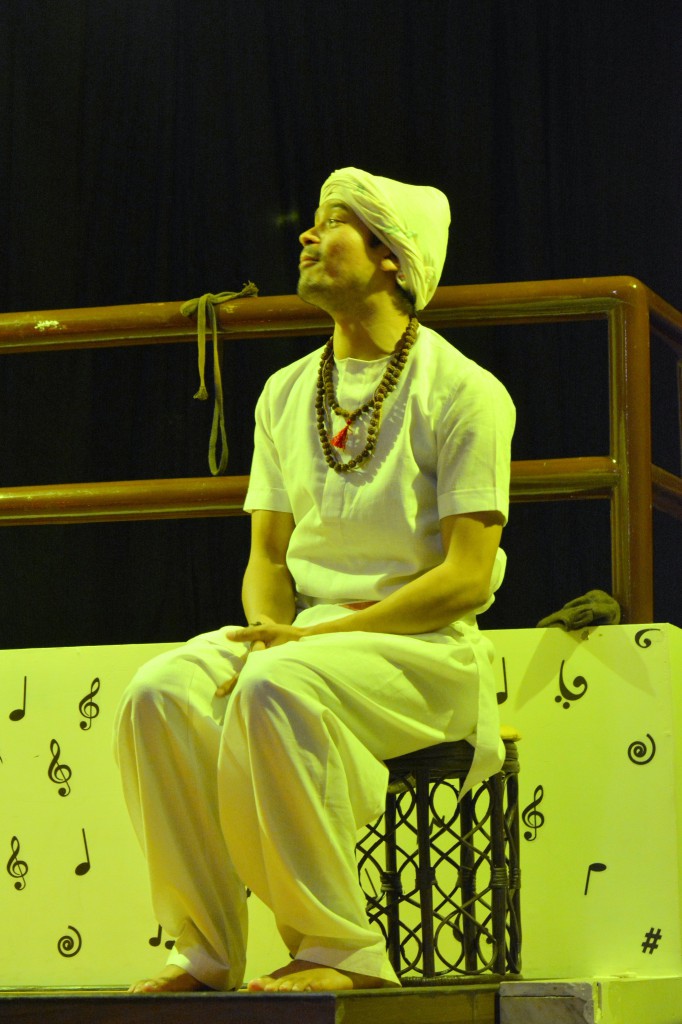 Dedh Inch Upar
The play narrates the story of a drunk man with a dark past. Between swigs of alcohol, he narrates his shocking story which is set in Nazi Germany and struggles to find answers to questions that have perplexed him for 15 years. At the start of the play, we think the protagonist (Vinar Singh Nath) to be just another drunk guy, that uncle you've seen several times before in bar's and pubs, sitting alone and downing peg after peg. But as he relates his story through slurred speech to a patient stranger, we realize that he has quite a strange story to share. As he reveals that grave incident that changed his life forever, we find ourselves questioning our own relationships with our loved ones. Are they completely honest with us? Do we know absolutely everything about them, or is there somebody else who knows them better than we do? What would be more painful, losing them to death or discovering, after they've left us forever, that they've kept secrets from us, and not being able to confront them? This is a play that will entertain, excite and make you think about love and life, so don't miss it.
Check our Facebook page to know when this play will be performed at QTube again.
Stills from the play.