QTube Café has hosted several events these past five months. From open mics to poetry workshops to even something as unexpected as a whistling workshop, we've never let the chance to host an interesting event pass us by. However, we've never received a request to host a purely classical performance here. A couple of weeks ago, Deepa Devaraj wrote to us and her mail expressed a desire to conduct an Indian classical concert at the café. We accepted her request and soon, a date was decided upon.
On the day of the concert, everyone, including the performers were apprehensive about the event. As Mrs Devaraj revealed at the start of the concert, this was the first time she and her colleagues, Milind Joshi (table player) and Atul Fadke (harmonium player) were performing in such an informal space. Her previous concerts have been held in auditoriums or in friends' living rooms and so, performing in a café was something they were doing for the very first time. But, as she rightly pointed out, a true performer is one who can immerse herself in her art, no matter where she is, and that's what Mrs. Devaraj was eager to do. She started off by performing a slow-paced, mellow raga – Raag Puriya Dhanashree, which was perfect for evening listening. Then, she shifted to the more lively and also more difficult Raag Kedar. She left the audience spellbound with her talent and her silvery voice and flawless performance drew repeated rounds of applause. She wound up the concert with a melodious Kabeer bhajan which delighted both young and old listeners. We are immensely grateful to her for gracing our café with such a splendid concert!
Here are a few pictures from the evening.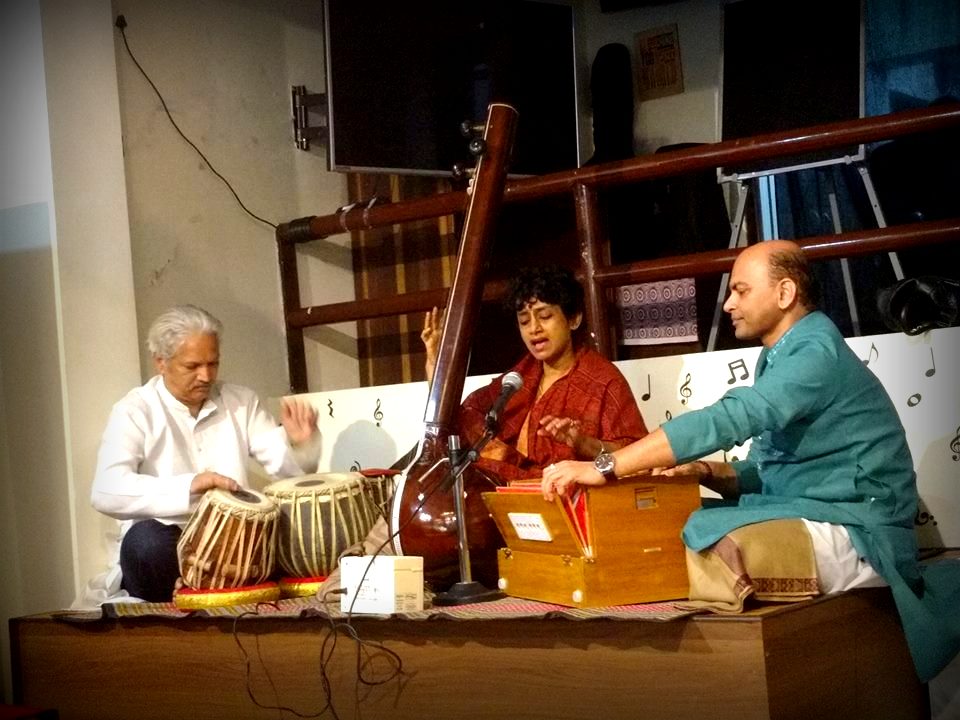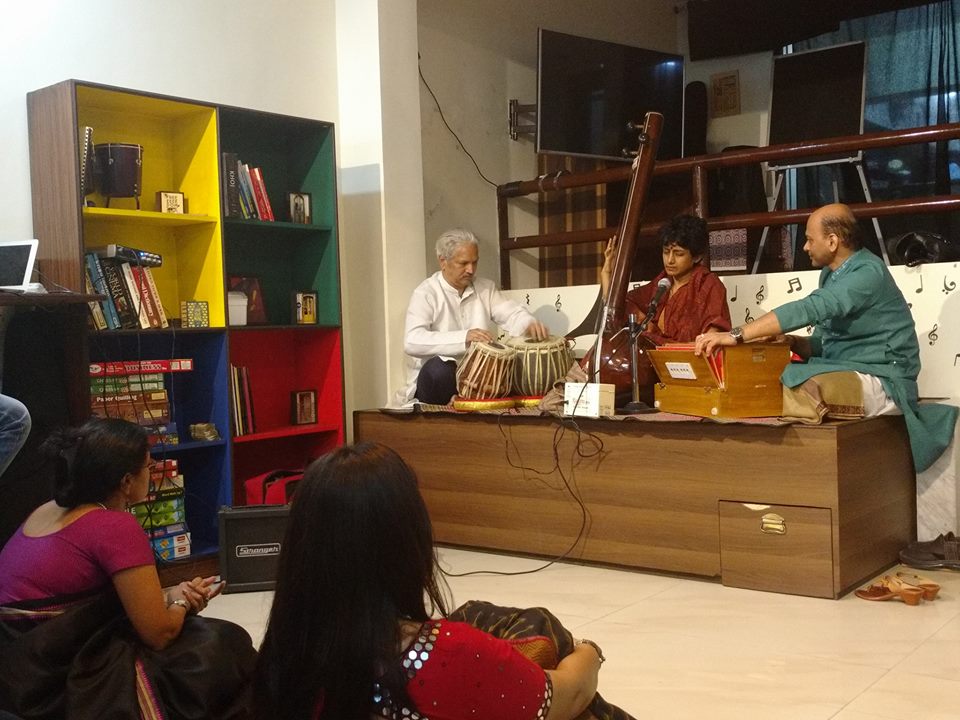 If you know of talented classical music performers who are looking out for a venue to perform at, do ask them to mail us a proposal at qtubecafe@nspa.in . We do believe that classical music and musicians deserve more exposure and that performing in unconventional spaces will help spread information about these traditional forms of music to a new audience!