They say you should dance like no one's watching, but that can be an intimidating proposition if you know you've got two left feet, right? And so, it helps to be in a small group, nestled in an intimate setting where the lights have been dimmed to a mild yellow glow. This was quite the setting participants found themselves in this Sunday, at Vidya Damani's 'Creative Movement' Therapy workshop held at QTube Café.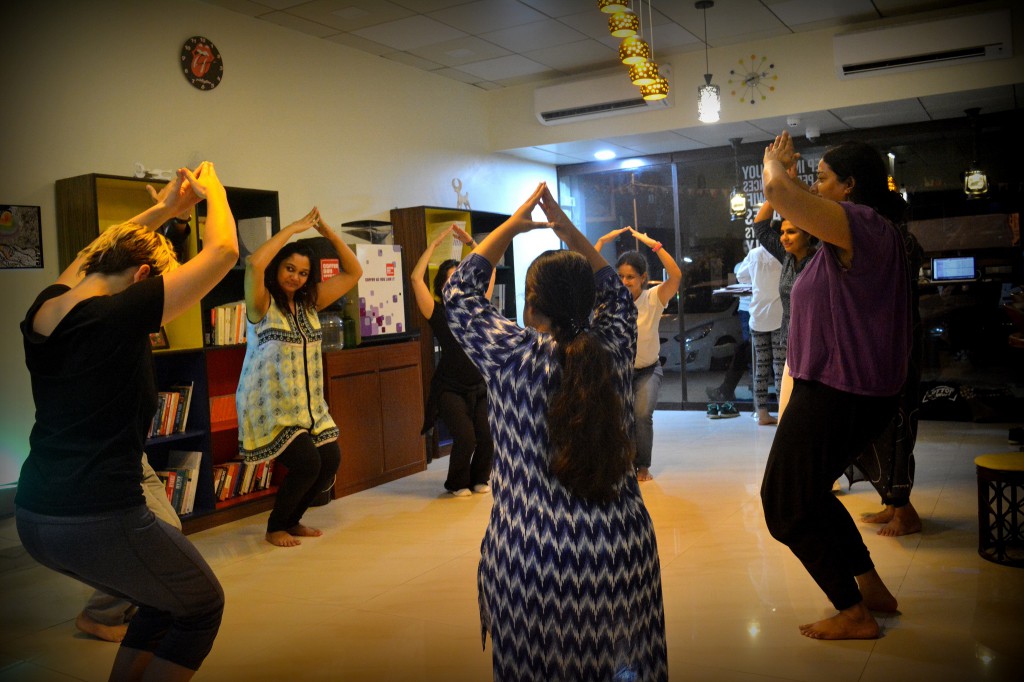 To kick things off, teacher and passionate dancer Vidya led the participants through a warm up routine designed to get muscles and minds in the mood. A few mild exercises, focused on rotations and stretches, got participants warmed up and ready for the next activity which was to introduce themselves to the group, but in a creative way. Let's just say only sharing your name wasn't enough and had to be coupled with an act that would definitely prod you out of your comfort zone!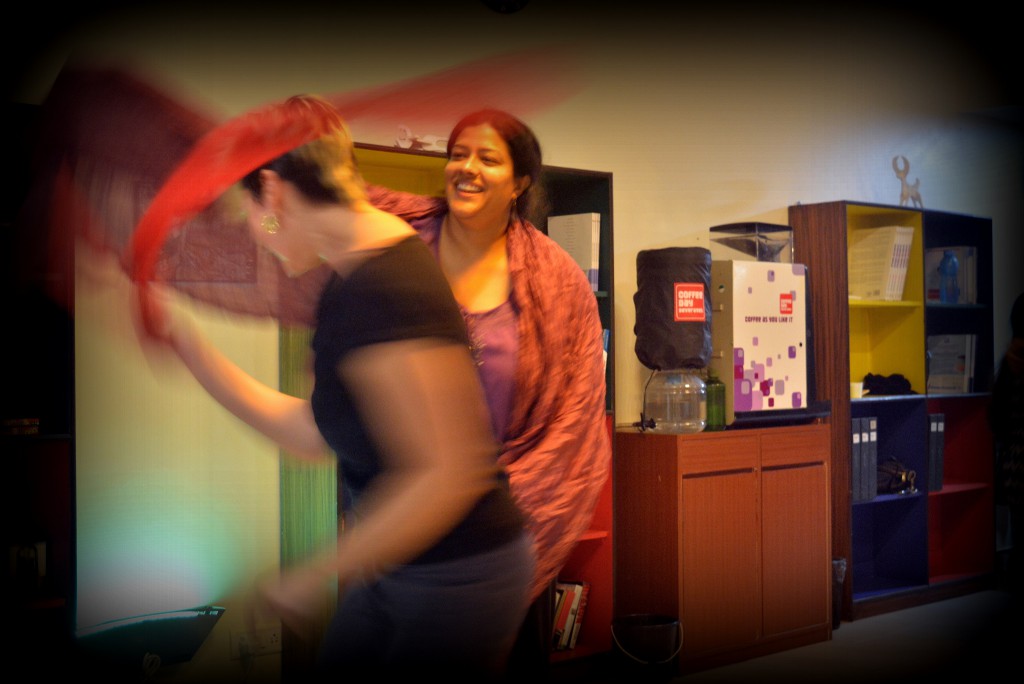 As the participants were recovering from the giggling fit induced by the introductions, Vidya took out a host of props and scattered them on the floor. Among these were pompoms, a lacy piece of cloth, a pillow, shawls, scarves and a Chinese fan. Each participant had to select a prop they were drawn to and use it in their dance. While some were hesitant at first, eventually, almost everyone in the room were moving with their props in creative ways. Steps ranged from sensuous to goofy to childlike and everyone seemed to be thoroughly enjoying themselves.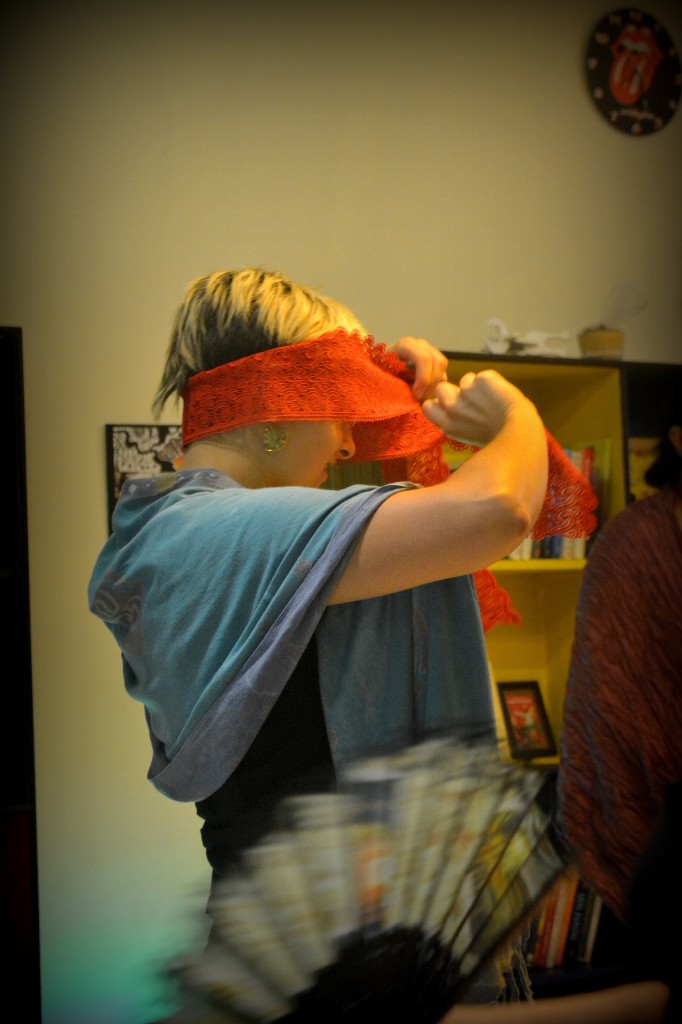 After this came the most interesting activity of the session. Separated into pairs, participants had to indulge in the 'Mirror Me' activity. Talking about this activity later, many participants said that it helped them experience a side of themselves they didn't know existed. "A lot of my exercises focus on creating self-awareness, because in our busy lives we hardly get time to get in touch with our inner selves" Vidya Damani tells us later. Having worked as a brand consultant for 12 years, Vidya is all too familiar with the chaos of corporate life. She quit her job two years back to learn creative movement therapy and has since dedicated her time to conducting sessions for those in need of a breather. She mostly conducts sessions for corporates, where her workshops focus on helping employees destress and explore anew their creative side.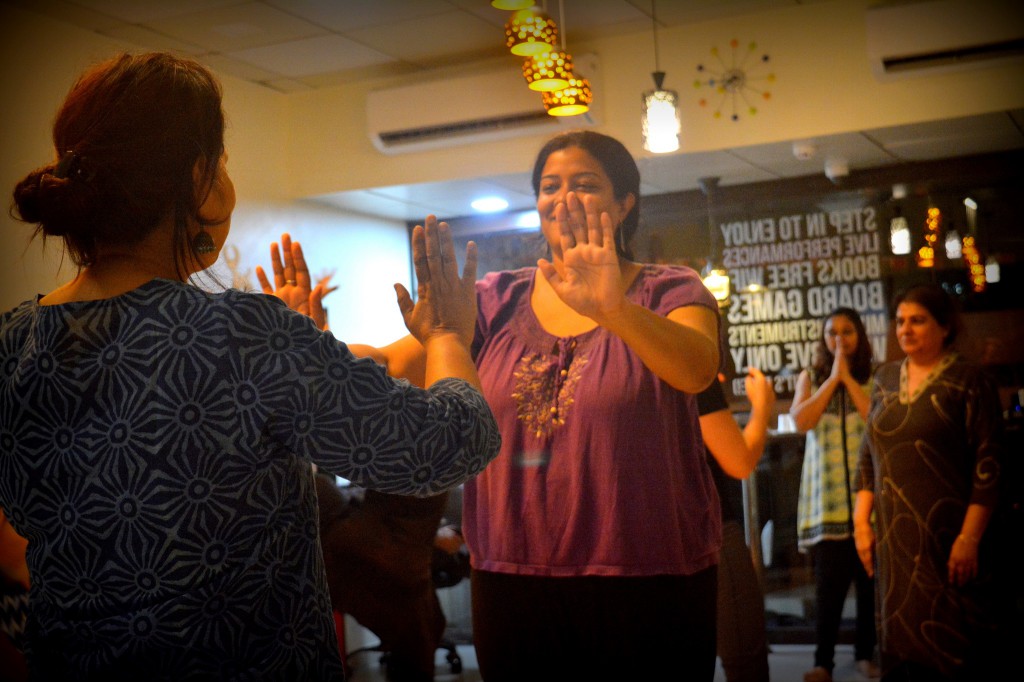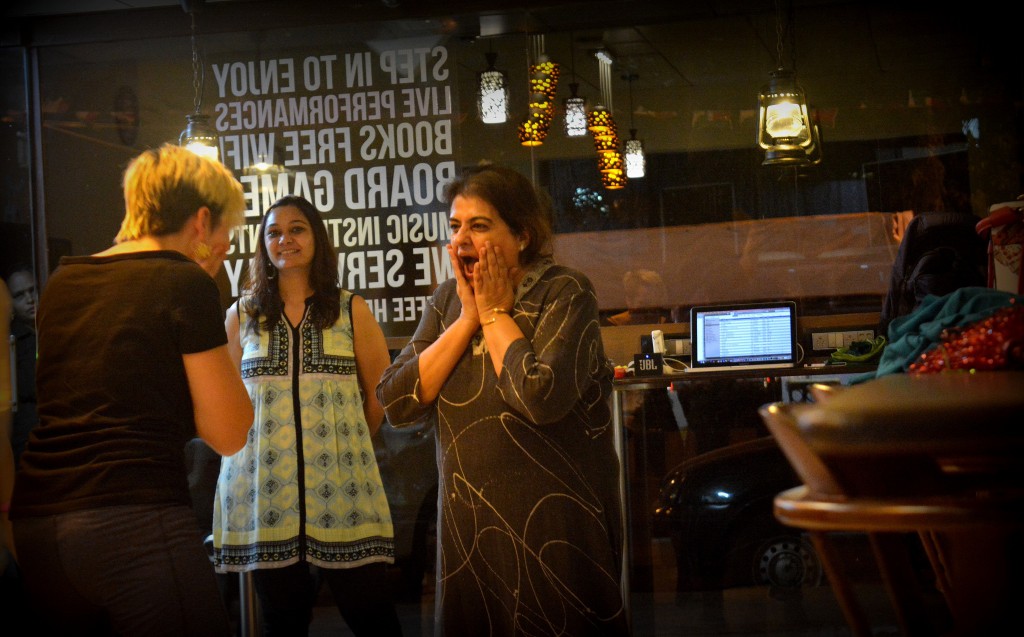 The next activity too prompted the participants to get colourful and creative. Handing out paper and crayons, Vidya asked the participants to recreate on paper something they wished to share. It could be an emotion or a thought or anything that was holding their imaginations captive. This exercise tied in with an activity that followed later, which saw the participants express what they'd drawn through a dance move. What emerged through these exercises were not just colourful pictures or quirky moves, but a plethora of emotions that burst from the participants and danced through the room.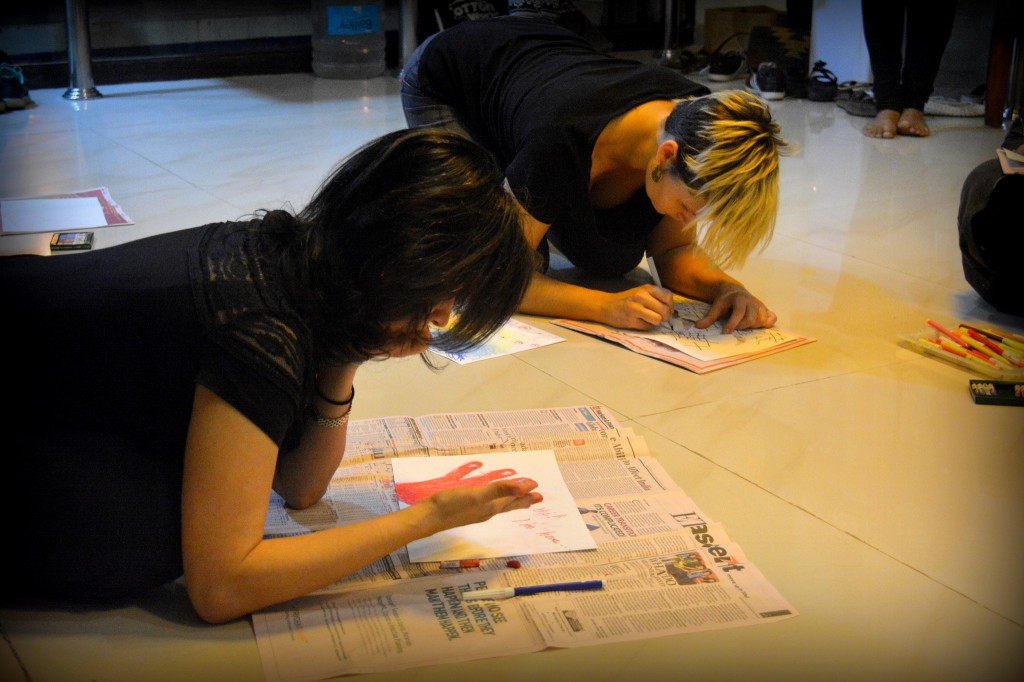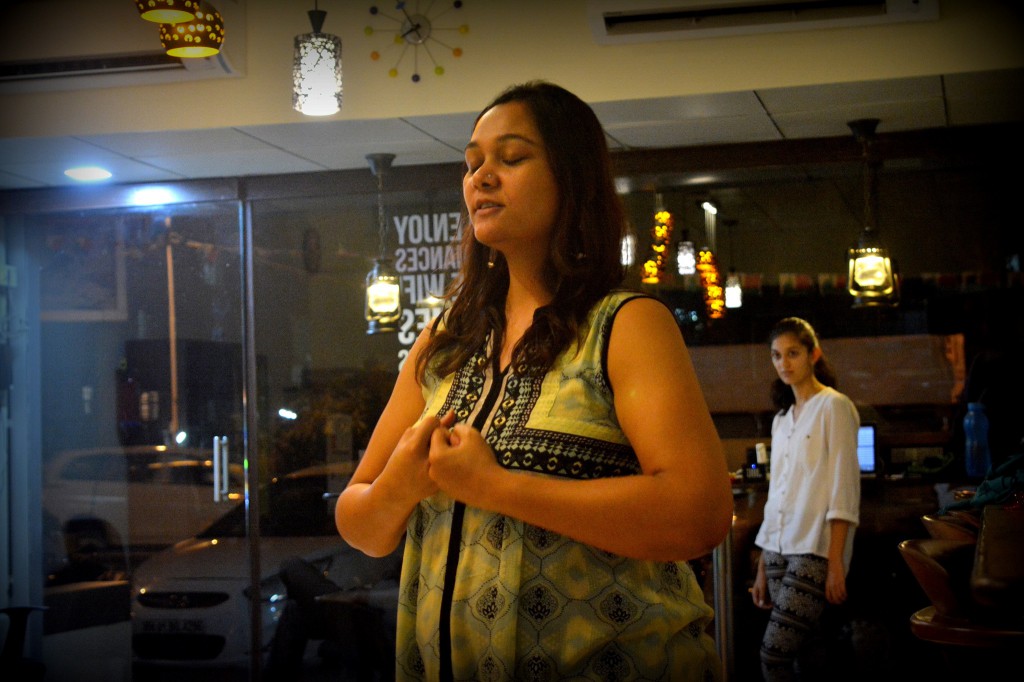 Soon, it was time to bring the hour and a half long workshop to a close. The last activity aimed to bring the participants to a state of calmness and to achieve this, the lights were dimmed and participants were asked to close their eyes and visualize peaceful scenarios. A good 10 minutes were dedicated to this activity and on completing it, many smiles and positive experiences were shared. All in all, this workshop was not just enjoyable, but empowering, with each participant admitting to having shed one inhibition or another. The best part though is that you don't have to be a dancer to be able to fully enjoy or participate in this workshop, an open mind and comfy clothes is all you need to bring to the room, and you're ready to reap the benefits of creative movement!
If you'd like to know more about Vidya Damani's workshops, contact her at 9820386865.
Two sessions will be held this weekend at QTube Cafe. Come participate to experience the benefits of creative movement.
Saturday 14th Jan (3 – 7 pm)
Sunday 15th Jan (5 – 9 pm)