Ganesh Chaturthi is here and shortly, we'll be queuing up outside the mandaps of famous Ganpati idols in the city. Apart from offering our prayers, we also love taking a good look at the idol and marveling at the handiwork of the sculptor and painter whose efforts help make the idol look lifelike. However, this year, along with visiting the famous ones, we urge you to take a look at these uniquely-made Ganpatis too. Not only are they as beautiful, they are also doing an important job of protecting the environment against pollution. All these idols are made of biodegradable materials and thus, do no harm to the environment when they are immersed in water bodies. Also, there are some pretty creative ideas behind their making and have hence, earned the right to be known about. Here we go trying to do our bit to spread the word, and hopefully, inspire you to explore these eco-friendly Ganpati options next year.
Holy Saplings!
Dattadri Kothur, the mastermind behind this idol, has come up with a way to not only side-step immersion, but also increase the planet's tree count. His idols are made up of red soil, fertilizer and plant seeds. On the last day, the idol can be immersed in a pot filled with water. In a few days, one will see plants sprouting from the pot!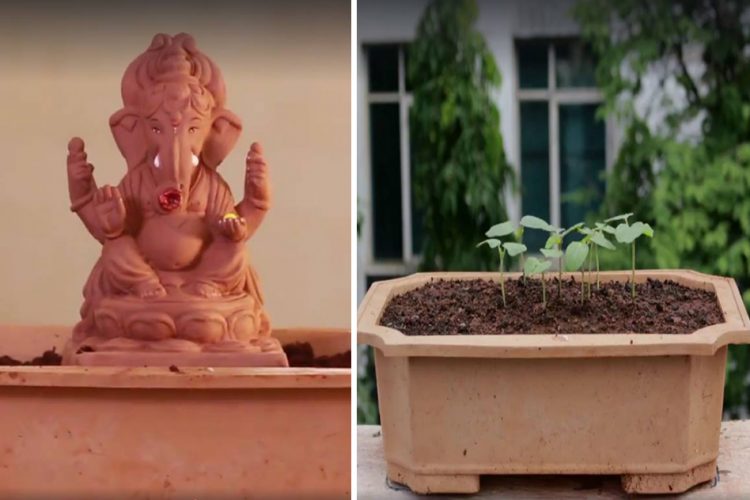 Image courtesy: The Logical Indian
Oh Fish!
When immersed, these gorgeous looking idols don't hurt but help feed marine life. Made of clay, these idols are stuffed with fish food, like corn, spinach, wheat and vegetable powder. They are painted with organic materials like turmeric, chandan and gerua. The idols are made by a Mumbai-based NGO called Sprouts Environmental Trust.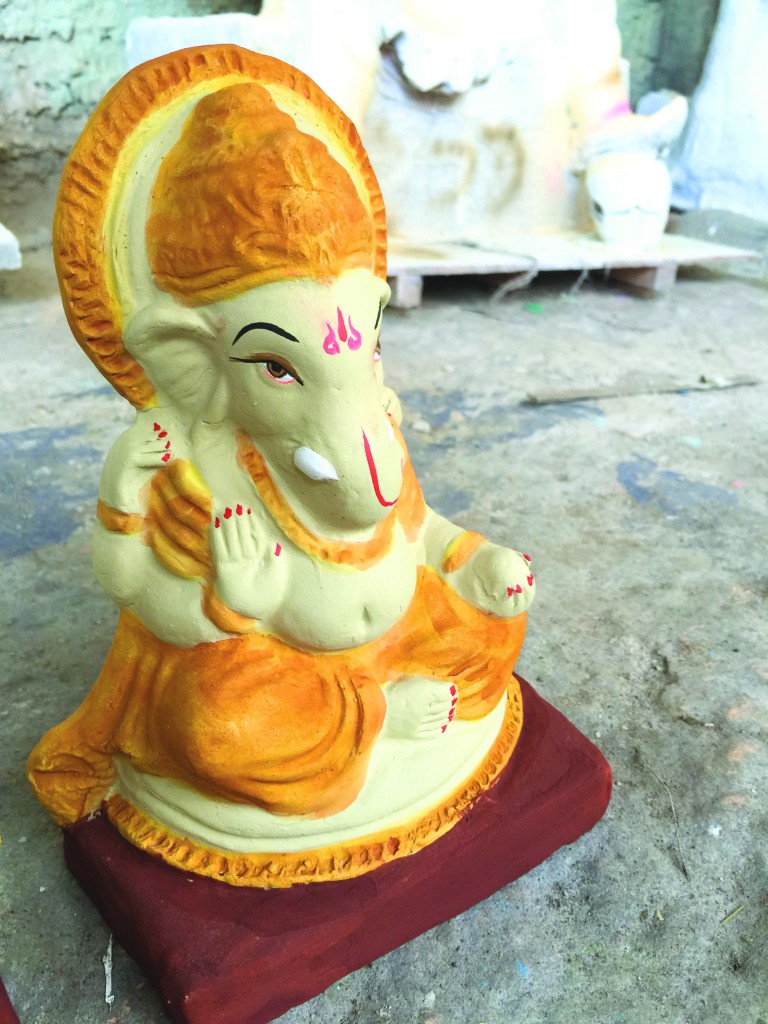 Image courtesy: The Better India
Dung it!
Some might get a little queasy while holding these idols because they are made of dung. Yes, you heard right, cow dung it is. Two NGOs in Bengaluru, Go-Go Organisation and Uttishtha Bharat, are fashioning Ganpatis from cow dung. The dung is first dried for three days and is then mixed with cow urine and turmeric. These idols not only dissolve easily in water, they also act as manure for plants, thereby enriching the ecosystem.
In the Name of Chocolate!
To have this Ganpati through all 7 or 11 days, you're going to need some serious will power. Every year, commercial designer turned baker Rintu Rathod creates chocolate Ganpatis that, when needed to be immersed, can be dipped into a tumbler of milk, thereby turning into a milkshake!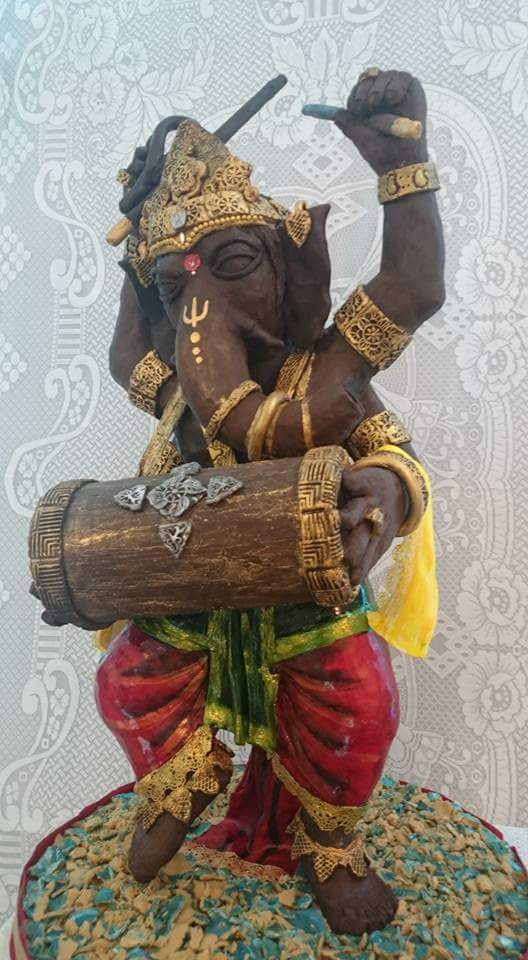 Image courtesy: Hungry Forever
For Coconut's Sake!
Some resourceful women from Sabarkantha mix mud and coconut husks to make easy to dissolve Ganpati idols. First, mud is shaped into the figure of the idol and then, once dry, coconut husk is used to bind the figure.
So, which of these would you like to bring home next year?