In a city as dynamic as Mumbai, you don't have to wait for the weekend to unwind and have a good time. In bustling bylanes, on the streets, inside hole in the wall cafes, a steady stream of activity unfolds. All you need to do is to tap into this spirited stream to have a great time, everyday! We understand, that with work/studies and family commitments, it's difficult to keep track of all that is happening in this lively city. To make your job easier and search more productive, we've made a list of the coolest, funkiest happenings in Mumbai. Underline the events that interest you and make your way towards these venues after work.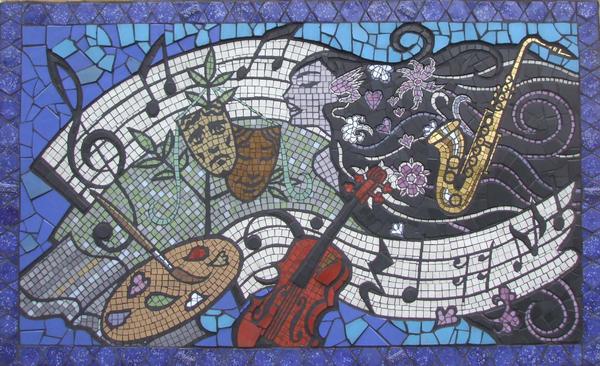 Image courtesy: boynecs
For Drama lovers:
Well, y'all sure are in luck for there are two interesting plays happening this week. This Wednesday, head towards Prithvi Theatre to watch 'Dirty Talk,' a play that delves into the private life of a famous Indian scientist who is hiding a secret that, if exposed, can destroy his spotless image and ruin his prospects. For more details, click here: Dirty Talk
For Music lovers:
For your daily dose of music, all you need to do is head to a venue our artists are performing at. NSPA artists perform at various locations around the city, so you can always stop by on your way back from work/college and enjoy a few minutes of soothing music. To know our artists will be performing this week, check out our events page: Performances
You could also attend a concert titled, 'Remembering Jaco Pastorius,' at Tata Theatre this Thursday. A tribute will be paid to Jaco Pastorius, an American jazz musician, composer, electric bass player and big band leader. He is best known for revolutionizing the way the bass guitar is played. For more details, visit this site: Remembering Jaco Pastorius
Ghazal lovers, here's something you're sure to love. 'The Heritage Ghazal Festival – A Tribute to Jagjit Singh' happens this Friday and will showcase some of the brightest talents from around the world. It will also pay tribute to the glorious tradition of Ghazal music. Click on the link for more details, The Heritage Ghazal Festival
For standup comedy lovers:
Comedy on the Big Mic 79 @ The Hive happens today, 8.30 pm onwards. Let talented comedians entertain you with their hilarious jokes and sarcastic one liners. Laugh till your sides hurt and feel your stress melt away and bad mood evaporate!
Rising Star
Watch upcoming comedians put up their best and most entertaining performances this Tuesday at Canvas Laugh Club, 10.30 pm onwards. Get your buddies along too and have a riotous time!
Well, hope this list of ours helps you have a fabulous week!