What do you get when you put too many funny men in a room together?
A laugh riot!
Normally, the interiors of QTube Café resound with the sound of music and cheery banter. Yesterday however, the café sang a different tune. Between 8 to 9.30 pm, the only sound that emanated from the café was that of laughter; unbridled, booming, carefree laughter! What brought on this giggle fest? Well, it was the enthusiastic participation of bunch of comedians in Awkward Fruit's Open Mic event, held at QTube Café. Braving nerves and naysayers, these gentlemen took to the stage and spouted one joke after the next, entertaining all with their sense of humour. Every participant got four minutes of mic time and all of them made the most of these four minutes. Since almost everything in life can be humorous if looked at from the right angle, the comedians exploited this truism and cracked jokes about everything under the sun. They spared nothing and no one, not even Ganpati's trusty conveyance companion – Mr. Mouse. The host, Vaibhav Sethia, ensured that people were in splits even between performances. Thanks to him, even the performers weren't spared from becoming the butt of a couple of jokes! We were also lucky to have Azeem Banatwalla put up a short performance, and although he performed right at the end, the wait was definitely worth it! A few pictures from the evening.
The Awkward Fruit will be organizing three more events at QTube Café this month. Do attend these, we promise you you'll have a great time!
14th Jan Feature Shows (7:30 – 9 pm)
25th Jan Let's Stand Up Open Mic (8 – 9 pm)
28th Jan Feature Shows (8 – 9 pm)
Entry fee: Rs. 200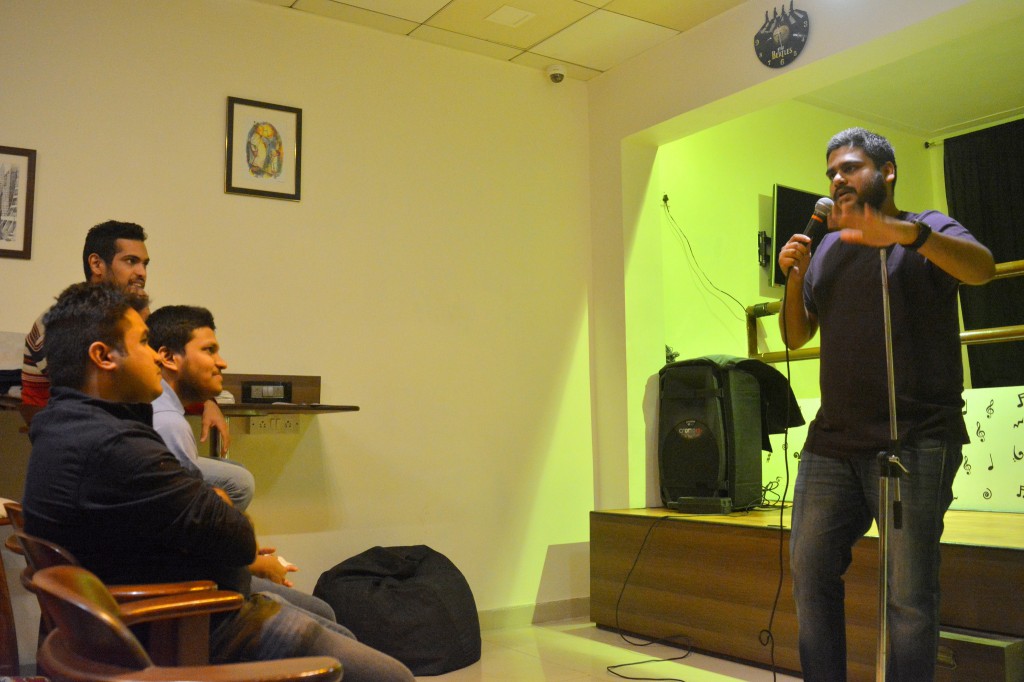 Host Vaibhav Sethia setting the mood for the evening.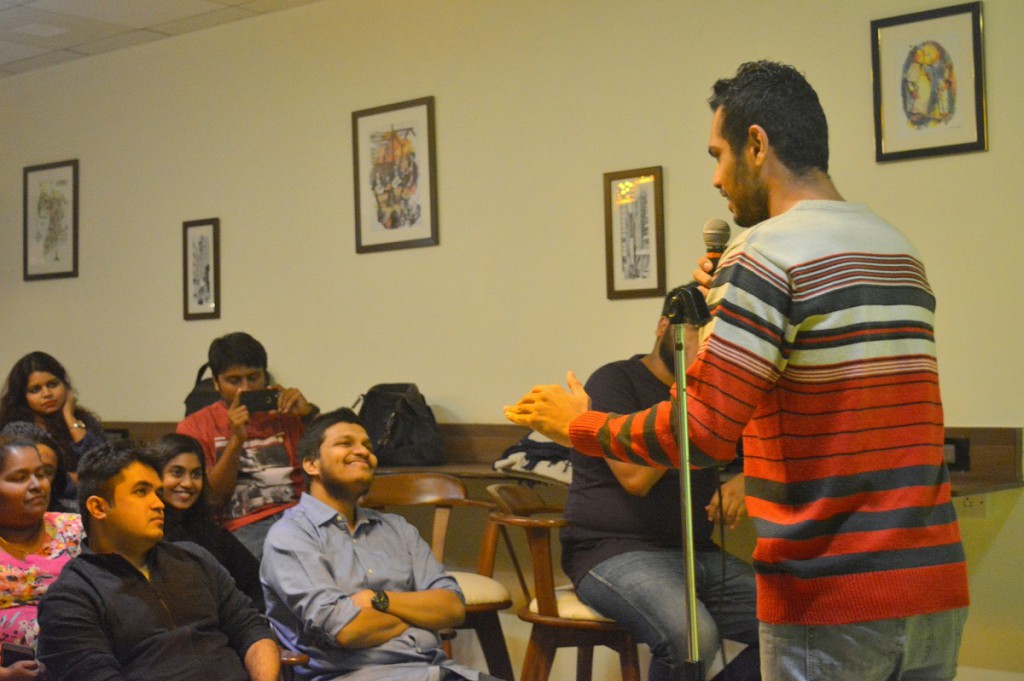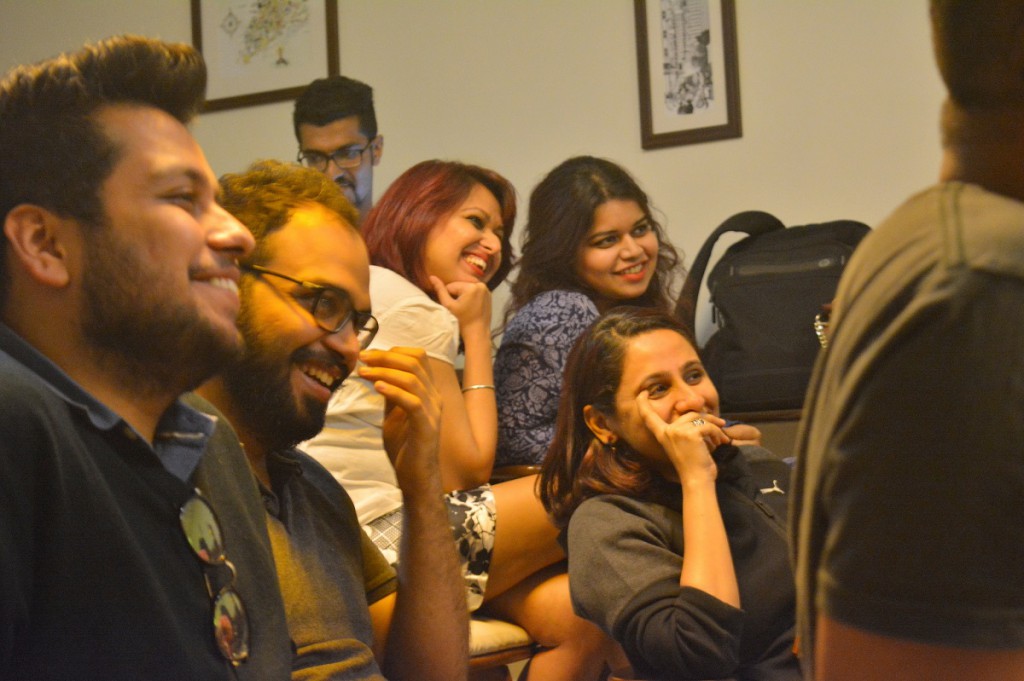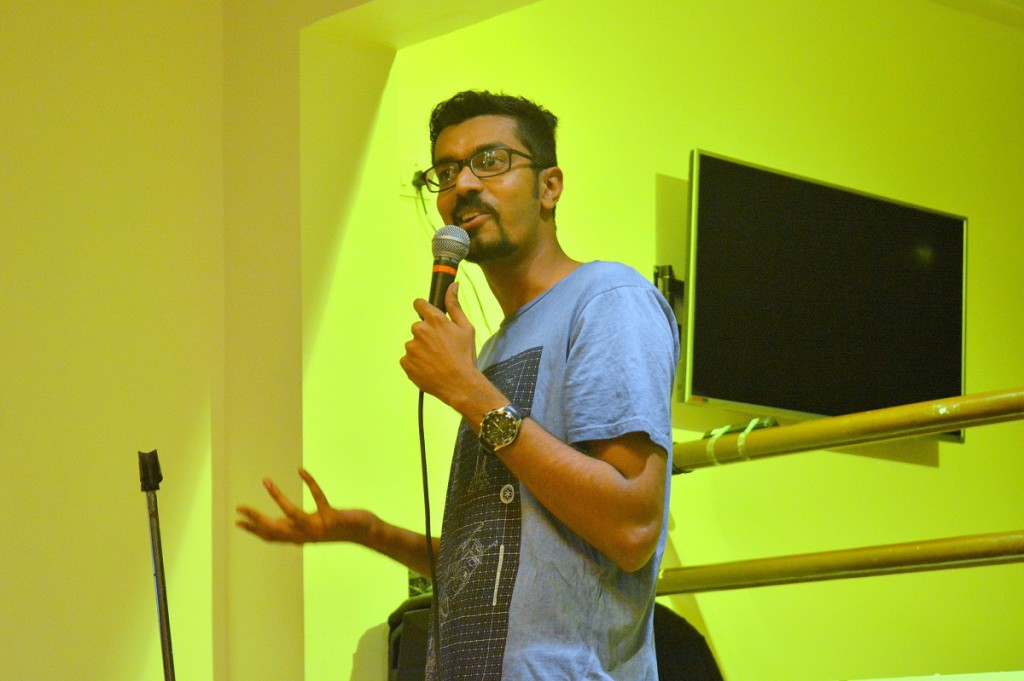 Azeem Banatwalla regales all with his nerdy persona and dazzling wit.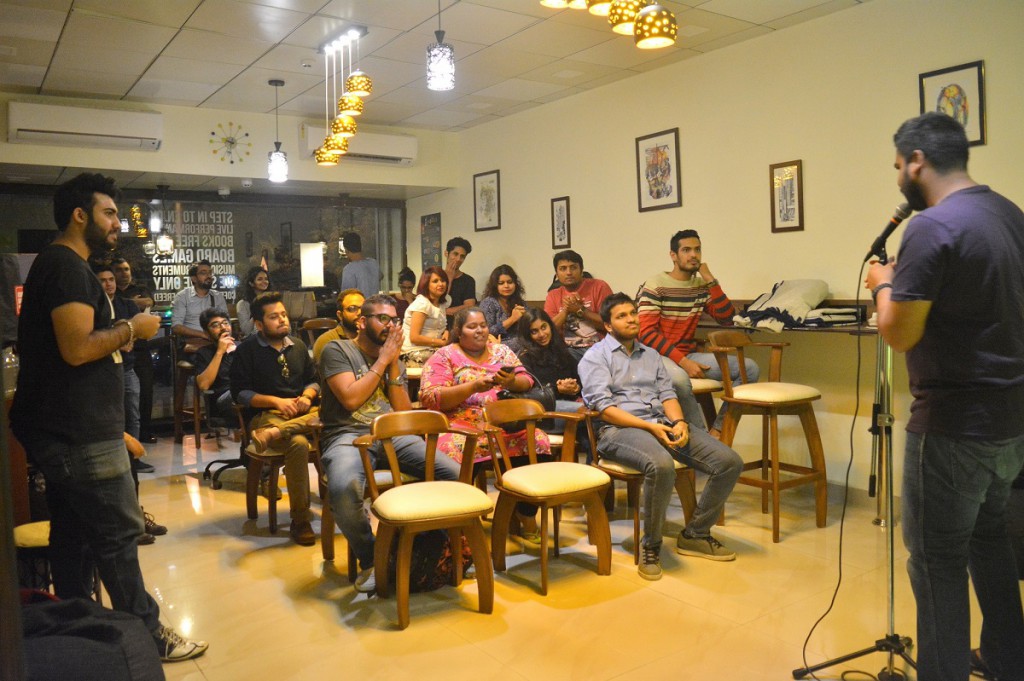 Full house at QTube!