The NSPA recently had a second, much bigger round of auditions on the 16th of April at Pushpa Narsee Park, Juhu. There were 26 applicants in all, some individual performers and some groups. The atmosphere in the park was wonderful, rife with talent and filled with the sound of instruments and lyrical voices. It felt nice to see artists tuning their instruments and practicing their performance pieces prior to the auditions. Some chose to sit with their bandmates while some wandered around alone, exploring the place and calming themselves. There seemed however, to be just one thing on everyone's mind – the impending NSPA auditions!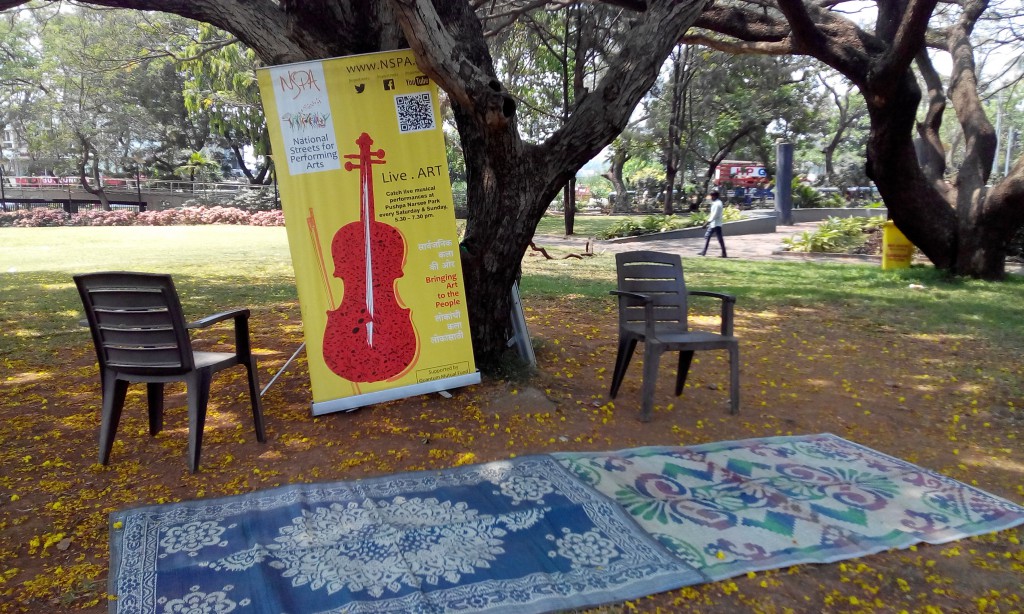 Once the auditions commenced, we observed a common trend. Most artists were a little hesitant during their first performance, perhaps because of nervousness, but as soon as they moved into their second performance, one could sense the tension melt away and the artists then gave us a clearer picture of their abilities and passion. It was also easy to spot the more seasoned professionals among this sea of talent. They were the ones with the most confidence and showmanship, like the stage was home to them, and performing in front of crowds, a piece of cake.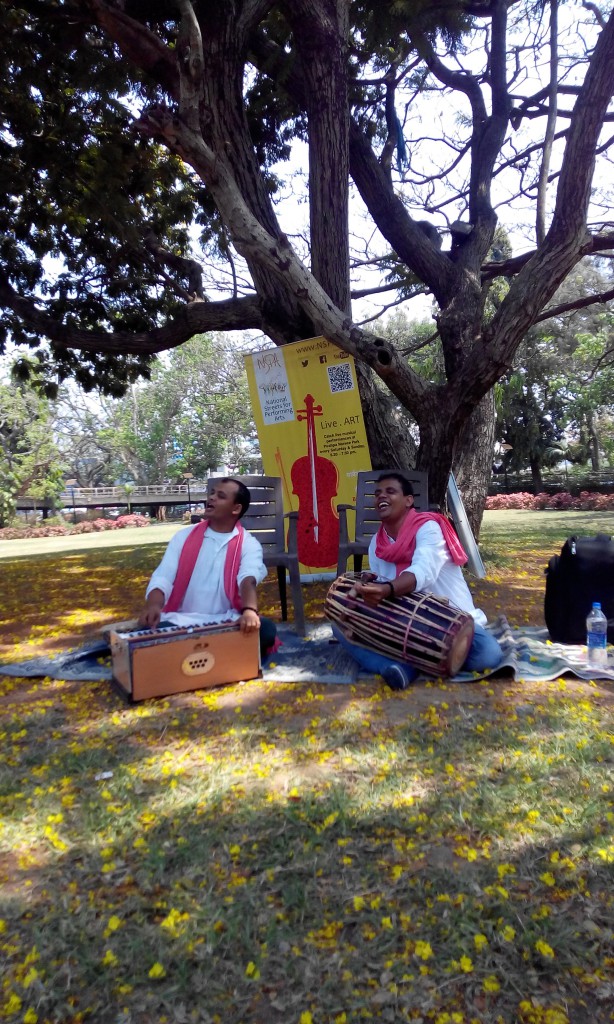 The auditions offered up an interesting mix of performers, there were mouth organ enthusiasts, percussionists, folk singers, Sufi musicians, indie pop addicts and even a visually challenged flutist, a rapper and a performer who sang songs in 3 different South Indian languages! Then there were those creative composers who like to pen their own lyrics and create their own tunes. What a vibrant, talent-rich medley of languages, genres and instruments! In those four hours, it felt like we had travelled across the whole of India and had sampled the musical tastes of almost every culture!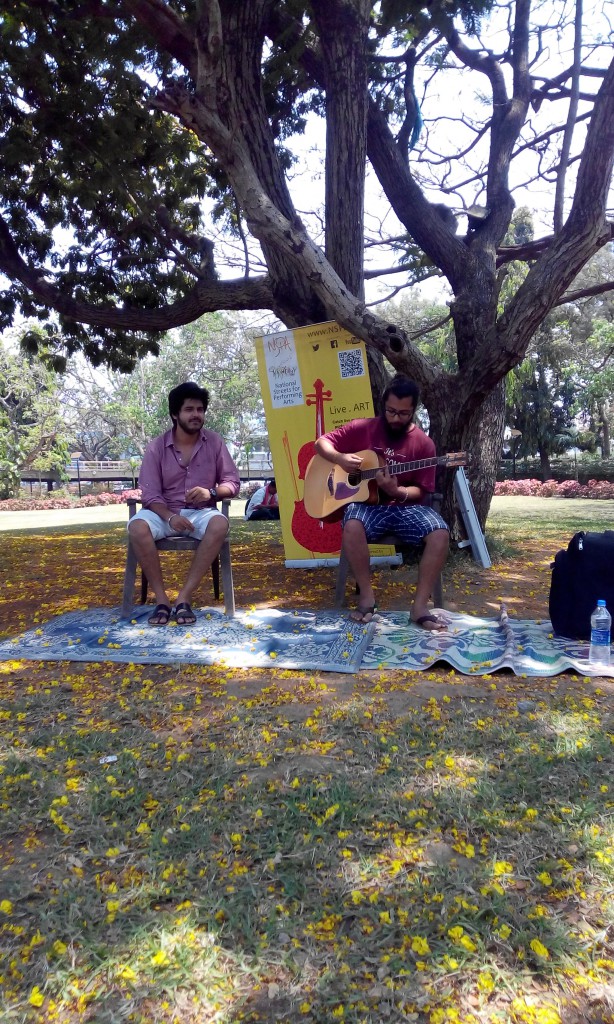 Another heart-warming observation was the camaraderie we witnessed among the artists. Although many of them were strangers to each other, played different genres of music, belonged to different age groups and even nationalities, it was interesting to see them cheer for and support each other. Irrespective of the genre, if you delivered a good performance, you could be sure to receive a hearty round of applause and encouraging pats on the back. It was like for those four hours, differences went unnoticed as hearts and minds were bound together by a common passion, music!
Unforgettable moments from the auditions:
A 16-year-old amazes us with his rock-n-roll performance
There wasn't a dearth of talent at the auditions, however, there was one artist who won our hearts. We're talking about a lively, 16-year-old, Rock-n-roll fan, who performed a fabulous rendition of Elvis Presley's 'Jail house rock.' His strong, powerful vocals captivated us completely and his bubbling, sunny personality brought a smile to our face. Unfortunately, we couldn't select him since he was underage, but we're sure his performance won't be forgotten anytime soon!
Watch the video now!
Harmonica players perform an impromptu piece
Another such moment came towards the end of the auditions, when two harmonica players jammed together for us! Although the performance was a spontaneous one, completely unplanned and unrehearsed, they complemented each other's notes and tunes so well that it felt like they had been playing together for ages!
Check out their fab performance here:
On the whole, the auditions were amazing, and we did find some really talented performers. The results will be out soon, so keep checking our Facebook page!