Love is an emotion that binds us together, and makes this world a better place to live in. Here is a list of 5 wonderful installations that were designed to spread love among people, communities and entire neighborhoods!
Dead Hearts – Roadsworth
Yes, we know the name suggests nothing in the nature of love, but this project, by Canadian street artist Roadsworth is absolutely delightful. The man goes about the city creating hearts using the raw materials he sees. He usually chooses neglected urban areas as his canvas. Through this project, he intended to highlight not just the "dead spaces" in the city, but also the feeling of isolation and alienation one experiences in the modern world. Here are some of his ingenious setups.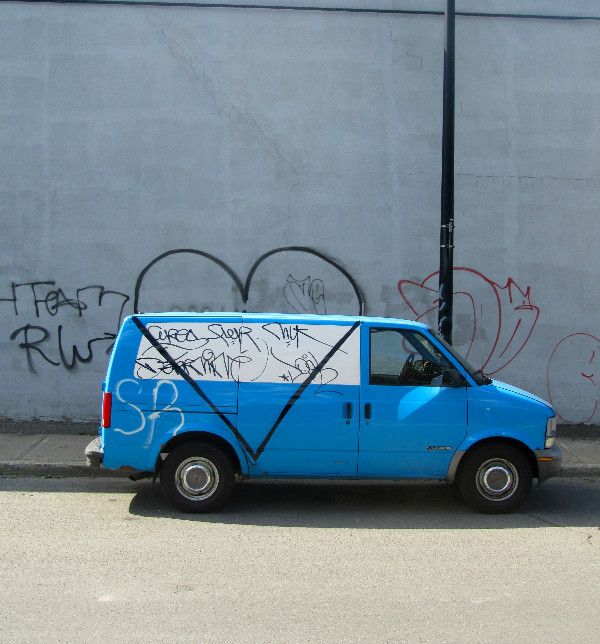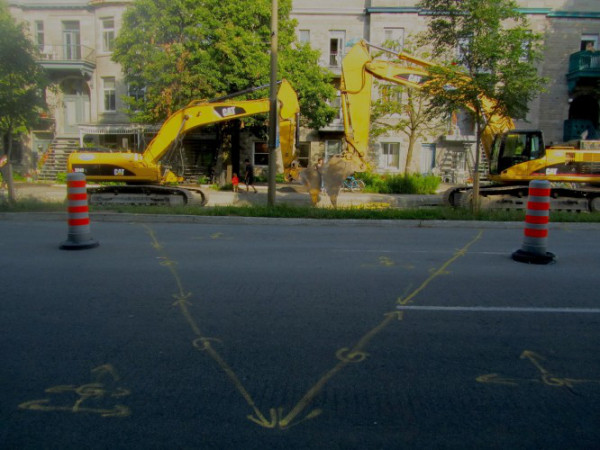 Image courtesy: flavorwire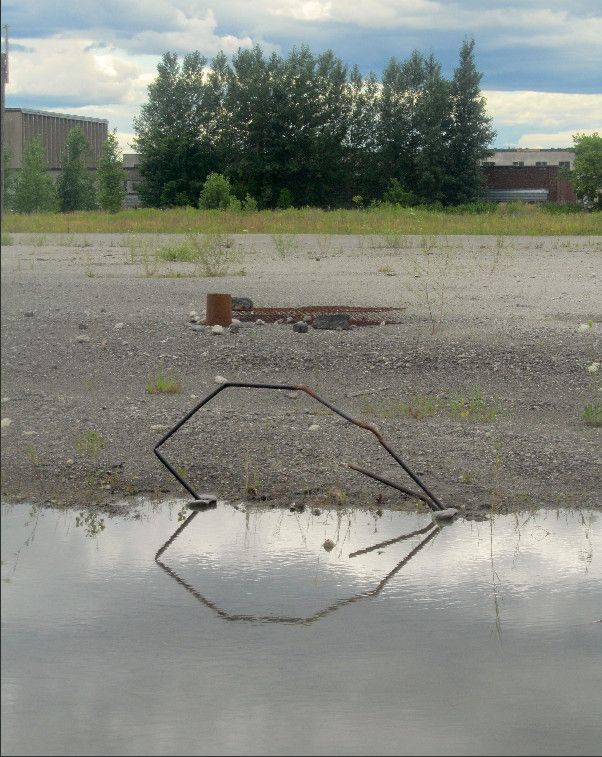 Image courtesy: designboom
Heartwalk – Situ Studio
This installation, created by Situ Studio, was displayed at Times Square in London on Valentine's Day (2013.)The heart-shaped installation was made from the debris left behind by hurricane Sandy. The wooden planks gradually lift up to form a heart while tiny red lights illuminate the structure from beneath. The structure is said to symbolize the love that binds people together in times of crises.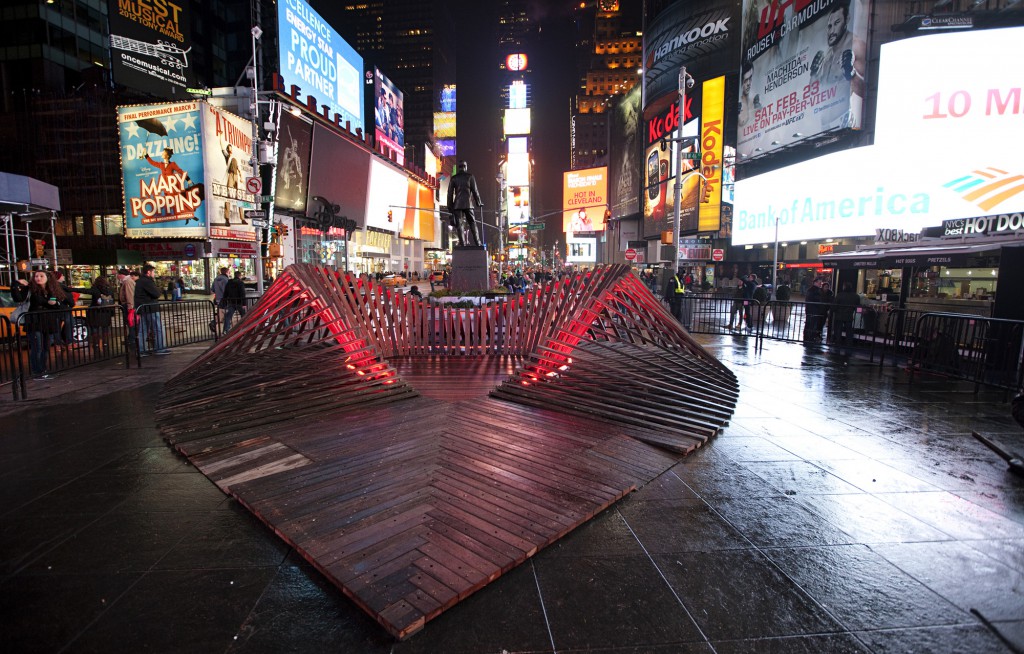 Image courtesy: archdaily
The Baltimore Love Project
These hand-spelt letters are pretty popular today and one can spot them on T-shirts and all sorts of collectibles. However, do you know how it all began? The project was Michael Owen's genius, who sought to connect people belonging to various communities all over Baltimore by painting the word 'Love' in various public spaces. These love-themed murals have been painted on 20 walls in Baltimore and is now being painted in other cities.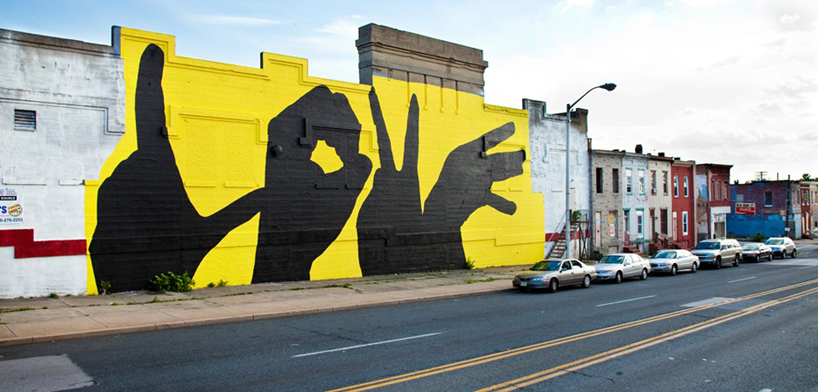 Image courtesy: michael owen art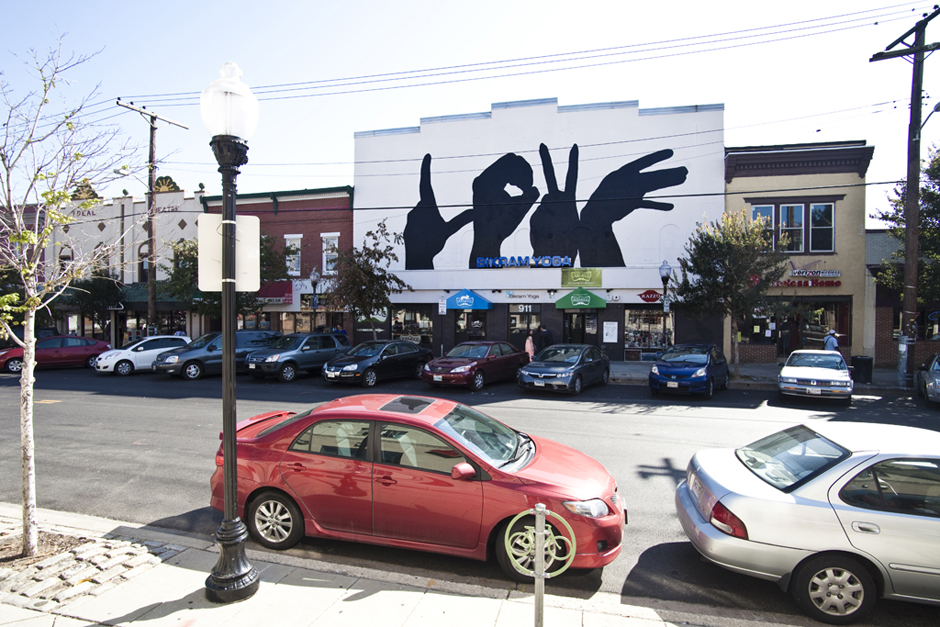 Image courtesy: michael owen art
BIG (Heart) NYC
This project, another wonderful installation exhibited at Times Square, has a huge, pulsating acrylic heart that glows brighter on experiencing human touch. This 10-foot tall cube-like structure made up of 400 transparent LED acrylic tubes has a huge heart suspended within. The exterior reflects the surrounding light while the inner heart, which is connected to a exterior panel that has the words "Touch me" printed on it, glows bright yellow when a human hand is placed on the panel. There is also a flight of red steps opposite the installation to allow people to sit and reflect on the spectacle before them.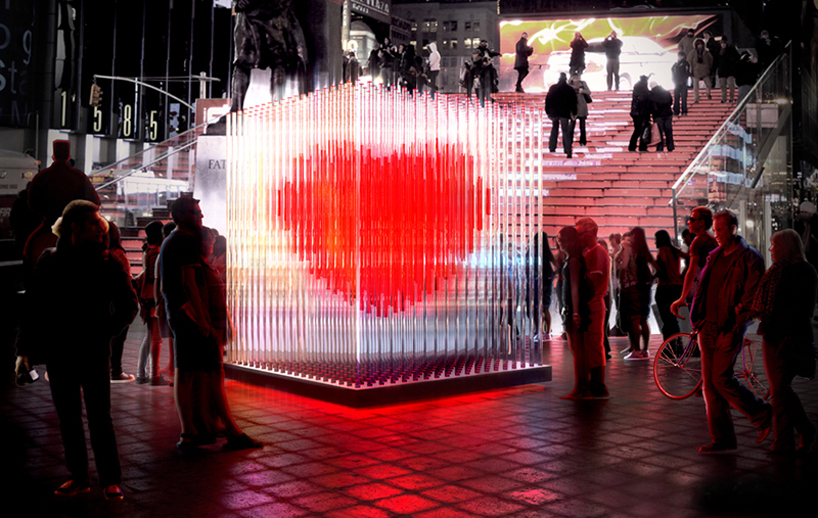 Image courtesy: design boom
Heart of Hearts – Collective LOK
This installation, which recently won the Times Square Valentine Heart Installation competition and is on display at the Times Square, features a ring of 9 mirrored, golden hearts that reflect and multiply the surrounding lights and activity. Each heart also forms a cozy kissing booth that can be used by couples who wish to engage in a bit of PDA.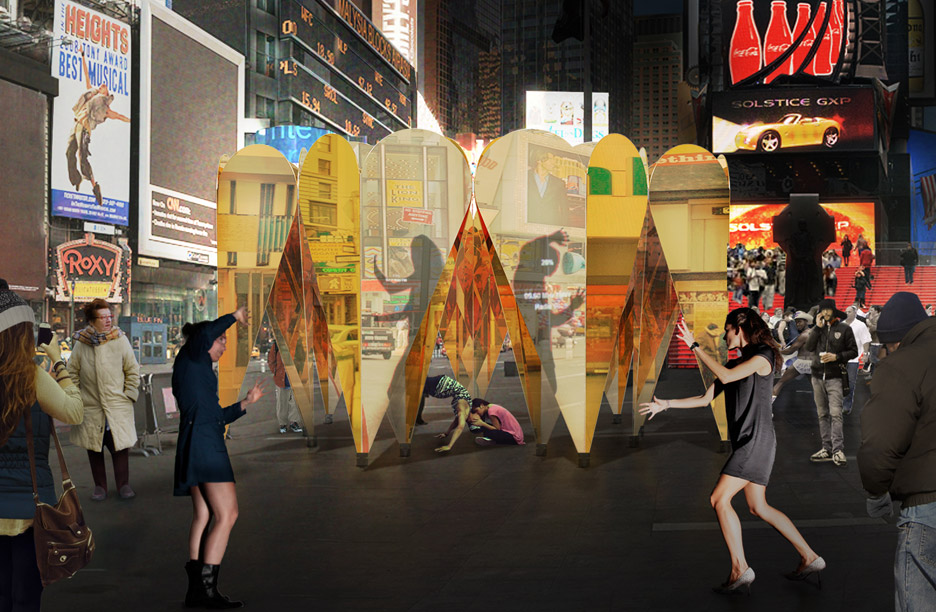 Image courtesy: Heart of Hearts Collective LOK
Well, these installations surely won our hearts! We wish the streets of our city too would be decorated with such amorous installations!