Most people say the past is best forgotten, or that there's no point dwelling on past problems, and although we too support a 'carpe diem' outlook when it comes to living life, we also believe in the power of past experiences and the inexorable influence they have on the present. Just as you can't escape the repercussions of a past action, you cannot escape the learning you derive from it either, and this learning, this lesson that life hands down to you moulds you into the person you are today, and the person you are likely to become in the future.
The story of Mohammed Khan, an NSPA artist and passionate actor, underlines this inseparable relationship we have with our pasts. Today, a staunch believer in equality, tolerance and the power of rational thinking, he does all he can to prevent society from slipping into the abyss of intolerance, illiteracy and blind faith, something he witnessed and rebelled against as a child. Whether it is through workshops with children in slum areas or with women from underprivileged backgrounds, he's out there in the field, trying to make a change in society, trying to bring about a difference in somebody's life.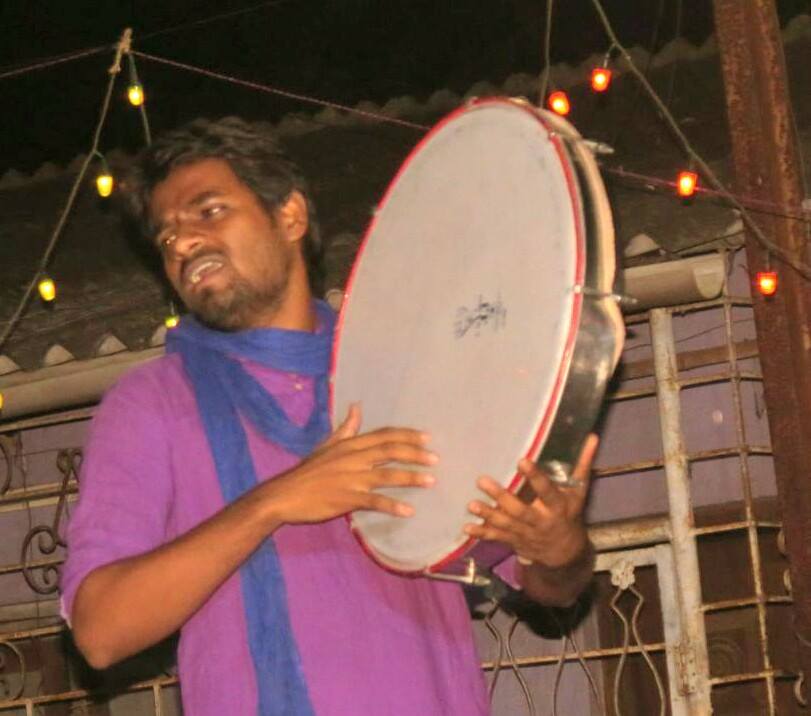 Although a lover of music and the stage, he never really thought about pursuing a career as a performer. After finishing college, he took up a job in the retail market to support his family and continued to work there for three years. However, life has a strange way of altering our paths to lead us to our destinations and for Mohammed, this came in the form of bad news, that of the demise of his mom. He left for Hyderabad to take care of affairs, but when he returned to Mumbai, he returned with a new ambition – of wanting to make a name for himself as a performer. This decision, he says, changed his life and since then, there has been no looking back.
In the beginning, he didn't know where to go, or how to gain a foothold in the field. However, his habit of sharing his personally penned songs and poems on Facebook helped him connect with Shahid Kabeera, the founder of the 'Kabeera' theatre group, and this resulted in him getting the opportunity to join the 'Kabeera' theatre group as an actor and writer. It is here that he learnt much about theatre and dramatic techniques. The 2012 play, 'Ek Aur Hadsa' based on the written play 'The Death of an Anarchist' is a production of this group and Mohammed recalls this as being a major breakthrough for him and the group. He continues to be a part of this group and even has plans to start a fully fledged 'Little Kabeera' group for children.
Here's one of his self-composed poems-
"Zindagi ki raha mai tu muskuraye jaa
 ghamo ko apne daman mai chupaye jaa.
Milti hai ek baar hi ye zindagi tujhe,
apni khushi ko auro ki khushiyo se milaye jaa.
Har tarf kaanto ke baag milenge raha mai,
unme tu pyaar ke phool khilaye jaa.
Gham mai dubi jaha andheri raat hai,
roshni ke waha do diye jalaye jaa.
Jeet le jo bol tere sab ke dilo ko,
aisa koi geet tu safar mai gaaye jaa."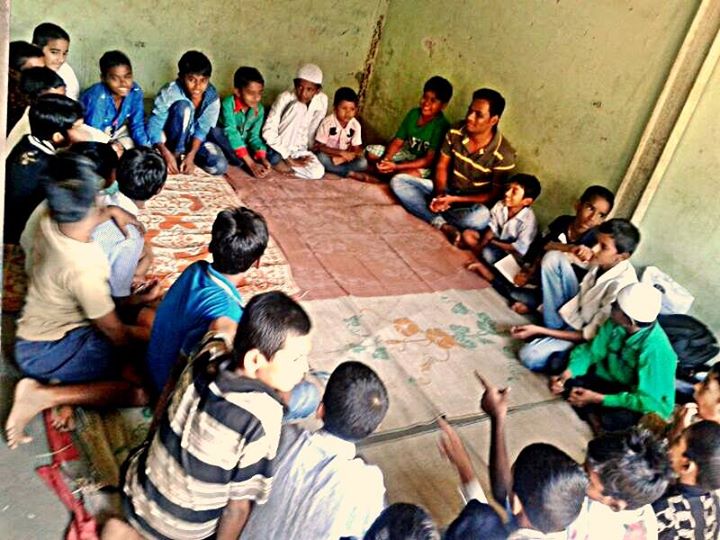 Along with performing with the Kabeera group, Mohammed also joined the 'Centre for Study of Society and Secularism' as a fellow. The reason for him choosing this organization is quite interesting. He says that as a child he was often forced to perform rituals he didn't believe or understand and to express his dissent, he would do just the opposite of what he was told to do, or would run away to escape the ordeal. These childish misdemeanors resulted in him receiving long lectures about God's dissatisfaction with him, or how it was improper to go against custom. Mohammed says he found these archaic ways of thinking stifling and so embarked on a personal quest to understand various religions and their teachings in a bid to understand spirituality better. CSSS offered him a chance to do this and he grabbed the opportunity with both hands. Apart from studying, he also conducted theatre workshops on peace and harmony here.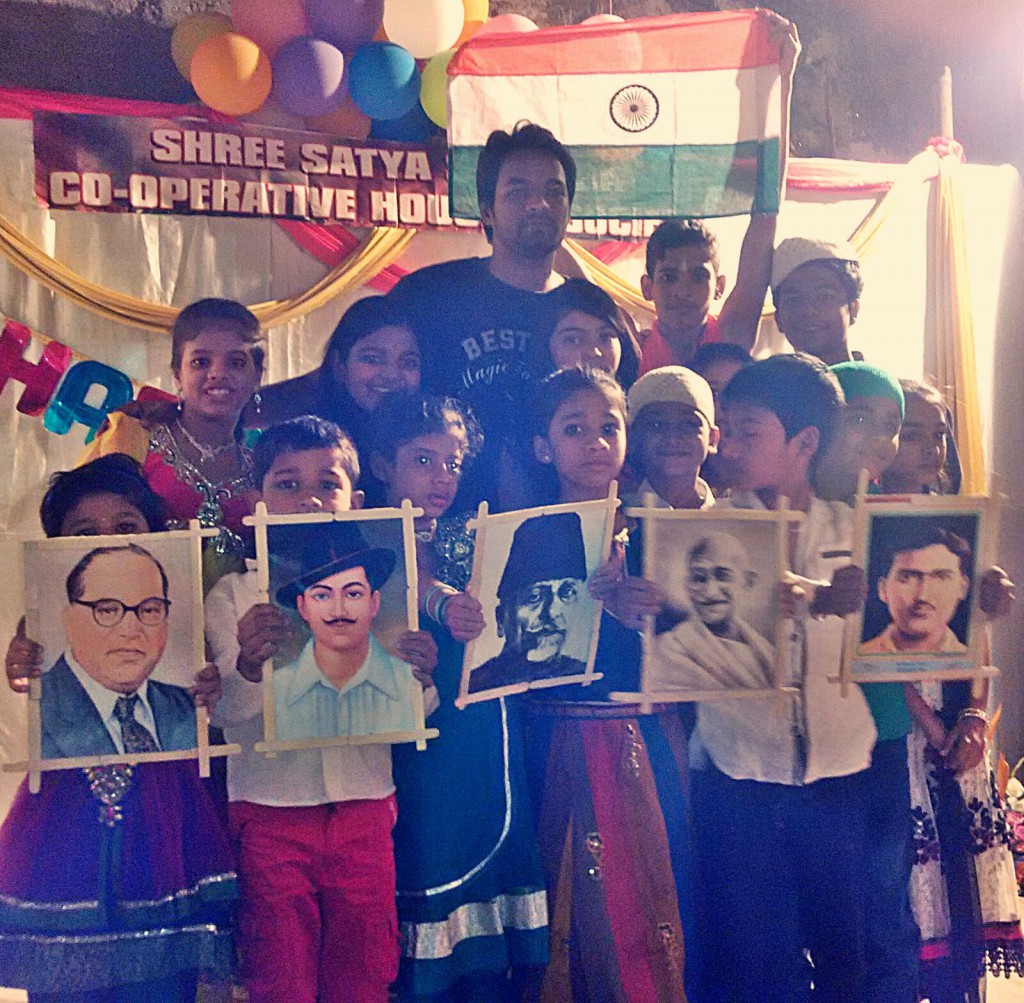 Another interesting association in his life story is the one with 'Bharatiya Muslim Mahila Andolan,' an organization dedicating to improving the condition of underprivileged Children and Muslim women. Here he conducted workshops, directed plays and even prepared a 'Peace Dance.' The goal was to empower these women and children and to help them realize their importance in their households and the world.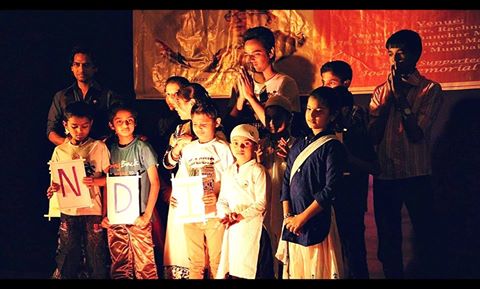 He's been involved in so much and continues to keep himself busy with various theatre-related activities even today. We are interested in knowing his plans for the future. When asked, the answer the gives us is predictable, but profound. He says he wishes to continue empowering people, changing mindsets and spreading messages of peace and tolerance to as many as he can, especially children. He aims to do this through workshops and performances. When asked why his focus lies on children, his answer is moving. He says, "I don't want them to go through what I went through. I can't change the past, but I can make somebody else's present better."