What happens when a group of dramatists assemble together and are allowed to be their expressive selves? Well, a lot actually! This, we found out on 9th January as group after group of theatre artists made their way to Pushpa Narsee Park, where the NSPA was conducting auditions. Eager to freshen up our artist base, the NSPA sent out an audition call for theatre artists last week and we were quite happy with the response we got! 5 theatre groups, a solo dramatist, a poet and 4 musicians turned up to show us their talents.
Each group picked up an interesting theme for their act. While one group sought to change archaic mindsets through their act on child marriage, another strove to instil civic sense in citizens. A red underwear sporting Superman barged into scenes, and while sometimes adjusting his underwear and sometimes his cape, also took the spitting, littering offenders to task. Another group explored the same subject but also drew attention to problems like eve-teasing and population explosion. The fourth group presented a unique theme – consumer awareness and urged the audience to stay vigilant about misleading ads and offers. The last group, however, put up the most unique act of the day. With a short piece titled 'The Interview,' this group gave us a glimpse at all that goes on in the mind of an interviewee before an interview. While elements of physical comedy made each scene hilarious, the act also drew attention to the cut-throat competition that exists in the job market today. We really loved this act, and the get-up the actors sported!
Here are a couple of photographs to give y'all a sneak-peek of the performances.
A street play on child marriage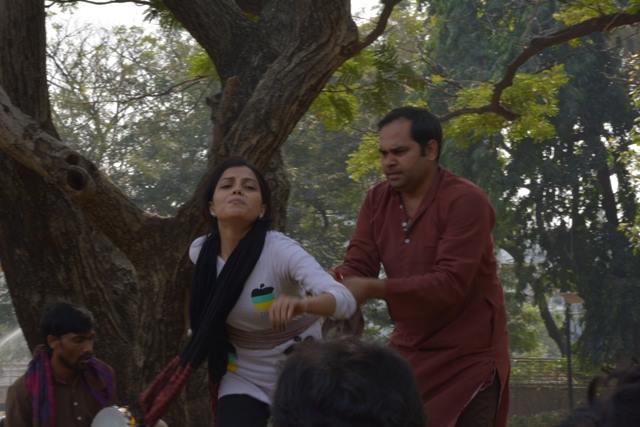 Superman intervenes to give offenders a talk on civic responsibilities.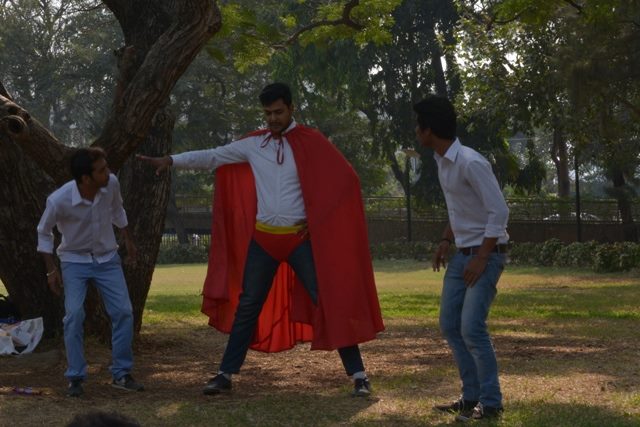 The eve-teasers get some tough talks from the girls.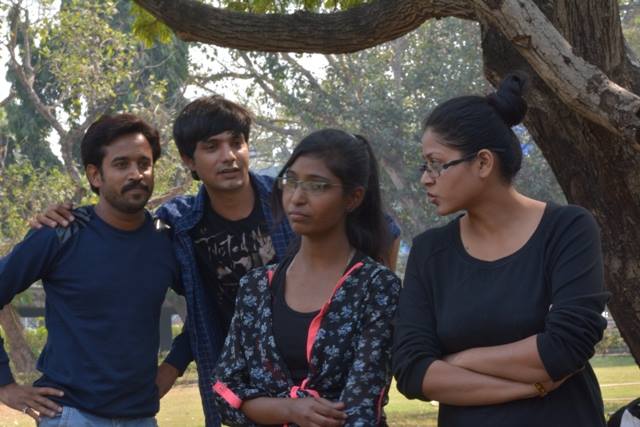 Through entertaining acts, this group educated consumers about their rights and their duties.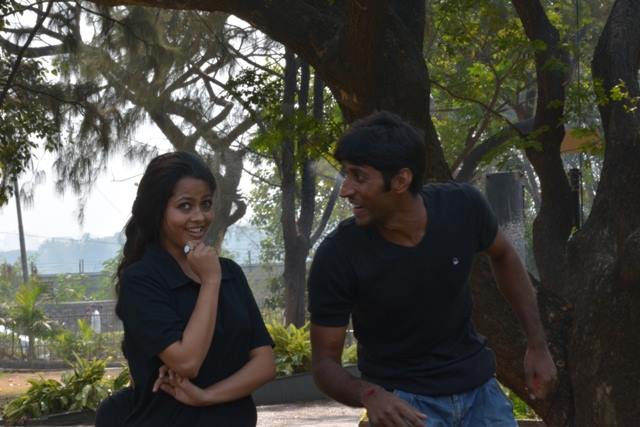 A scene from 'The Interview,' one of the finest performances we seen that day.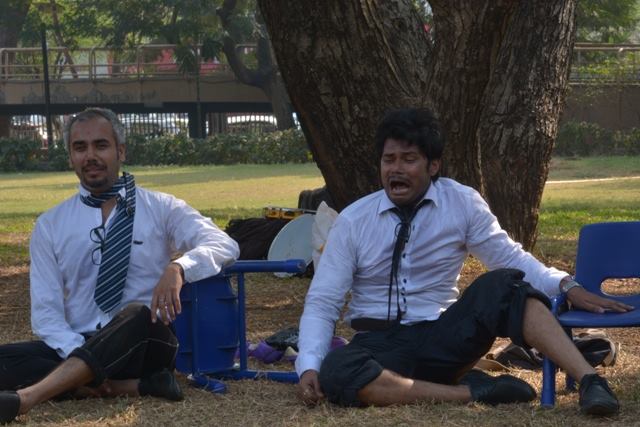 We also had a violinist, three guitarists and a poet turn up for our auditions. To see more photos, check out our 'Theatre Auditions – Jan 2016′ album on our Facebook page.