NSPA Sundowner 2016, presented by Marico Evenings is an indie event with a promising lineup of musicians and actors. This Saturday (28th of May) the Carter Road Amphitheater will come alive with mellifluous performances by our artists. With a dazzling mix of genres on the cards, every music lover is sure to have his fill of good music. Here are the performances you should look out for.
First up we have Teehigh, a 3 piece band known for their soulful Sufi pop renditions. They also throw in a few Punjabi pop numbers if you cheer them enough!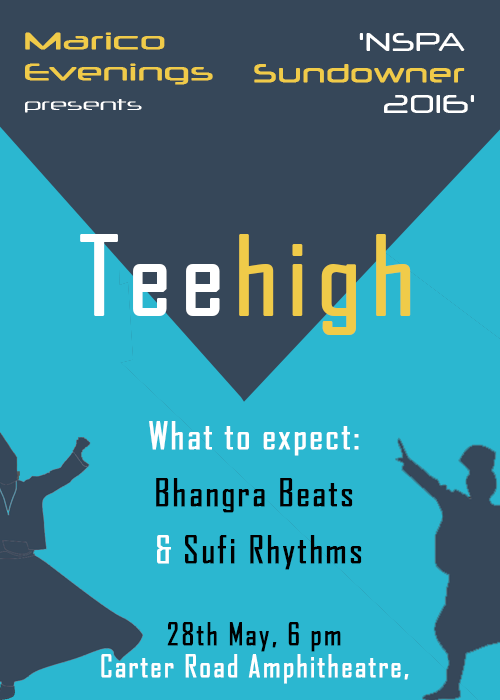 Next, we have this fabulous theatre group. They put up a different kind of mime performance called clowning. Their interesting scripts are meaningful and funny and that is wehy it's an absolute pleasure to watch these guys!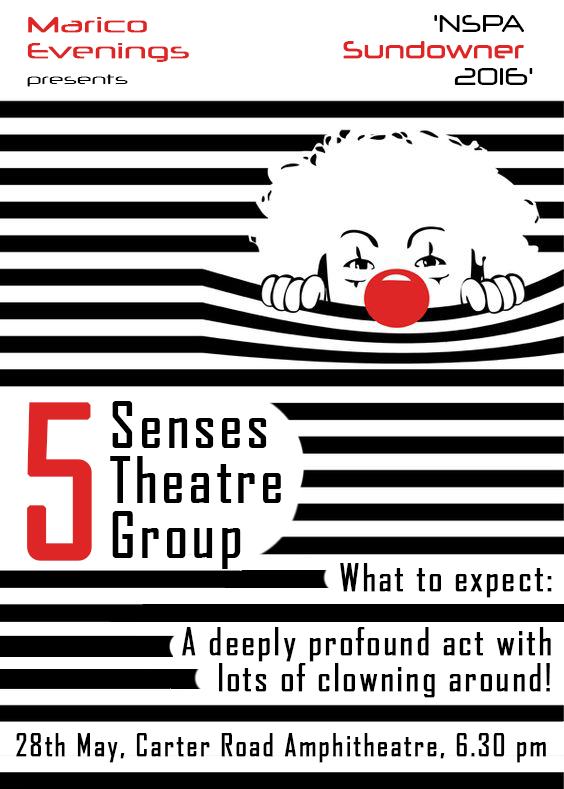 Hakuna Matata is a 4 piece band with a lineup as interesting as their name. Get ready to listen to some amazing mashups and fusion performances.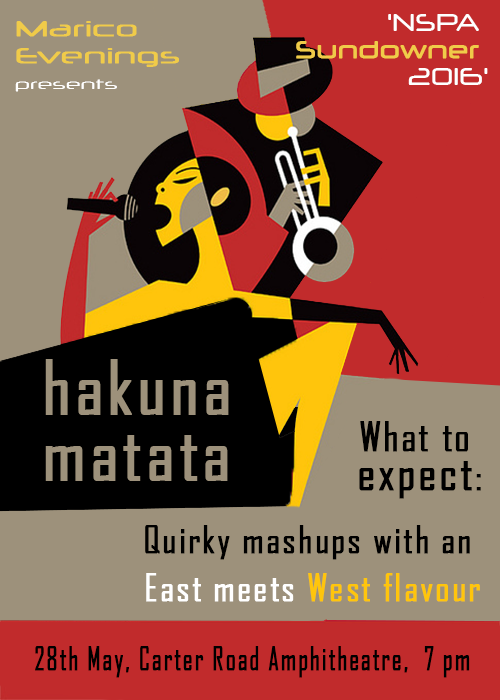 This is for those looking for some relaxing music. The acoustic and bass guitars combine with the melodious notes of the harmonica to create harmonious instrumental compositions.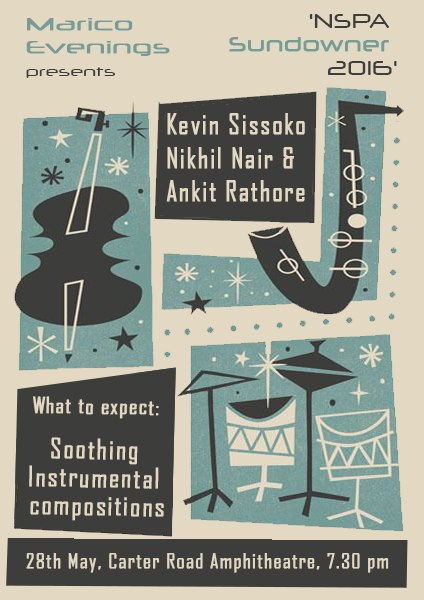 Another 4 piece band, Saranga set the stage on fire with their energy and music. Get ready to listen to some well-loved Hindi pop songs from the 90s. They also perform classic Marathi songs with a pop twist, so stick around to watch these guys!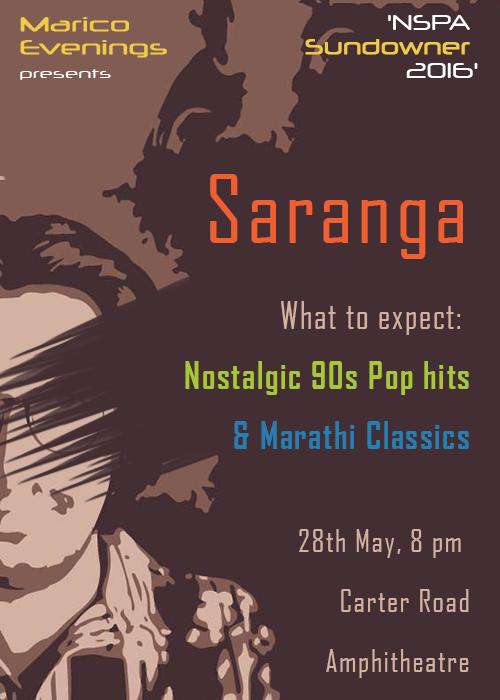 Our closing band is a 3 piece one called 3 Shool. These talented performs are known for their Sufi pop renditions, so get ready to listen to some of your favourite Sufi tracks!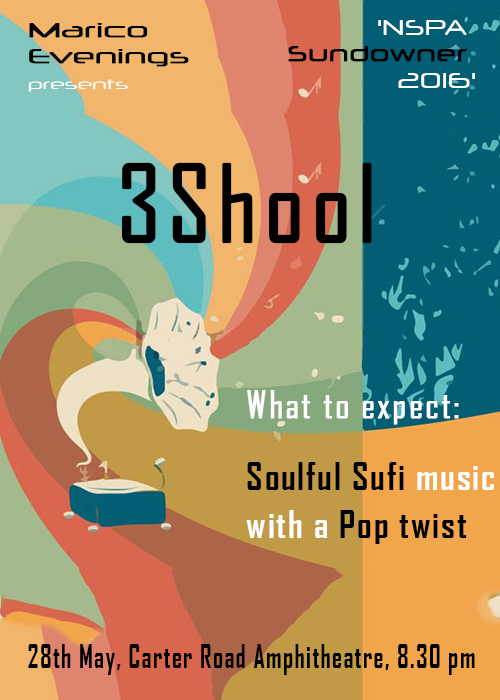 So, if you're in the mood for a musical weekend, do attend this event. Don't forget to get friends and family along for, the more the merrier!