The tree is up and its modesty has been preserved by some 500 ornaments that glitter and flutter in equal measure. Plus, a conspicuous Christmas holly has been installed on one of the café walls to heighten the festive air indoors. Christmas season is officially here and QTube Café is all set to spread festive cheer and joy among all those who come here. Here's how we're doing this:
Carols at the Café
It's impossible to feel as merry as Santa Claus without listening to Christmas carols! So, we invited some talented carol singers to perform at the café. On Tuesday and Wednesday, from 7 – 9 pm, they livened up the atmosphere with melodious voices. They performed popular carols and some we hadn't heard in a while. All in all, thanks to them, we finally began to feel 'Christmassy.'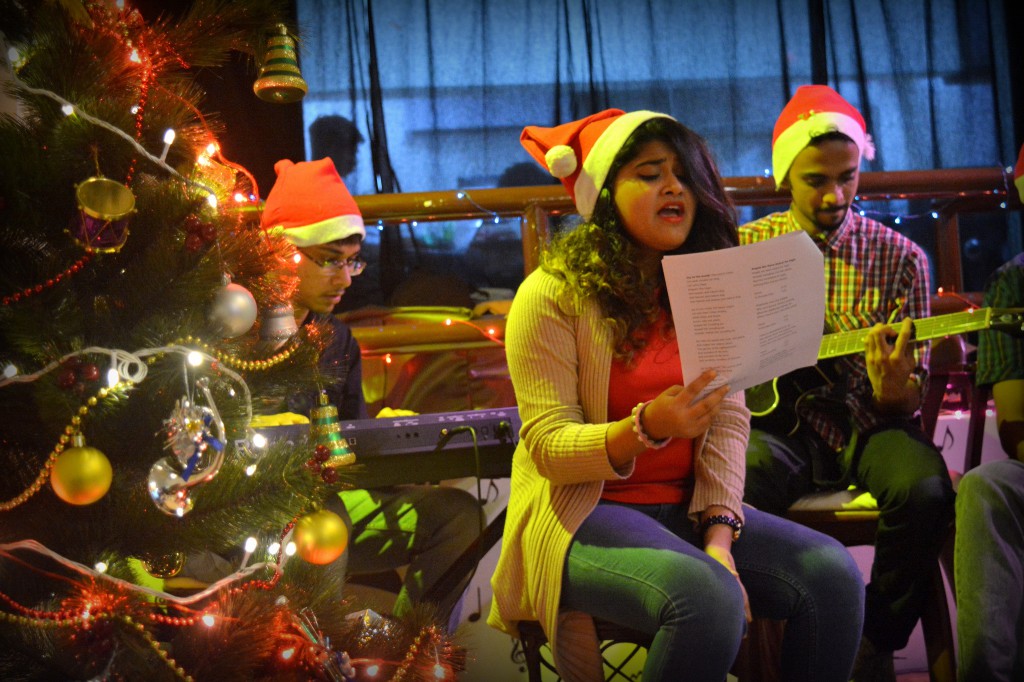 Christmas Freebies at the Cafe
Again, no Christmas cheer without Christmas presents, right? At QTube, you can win a free Christmas goodie! How do you get this goodie? Well, all you have to do is click a selfie near our Christmas tree and upload it with the #XmasAtQtube. Voila! A cool gift is now yours! (We'll be giving out goodies till the 1st of Jan, 2017.)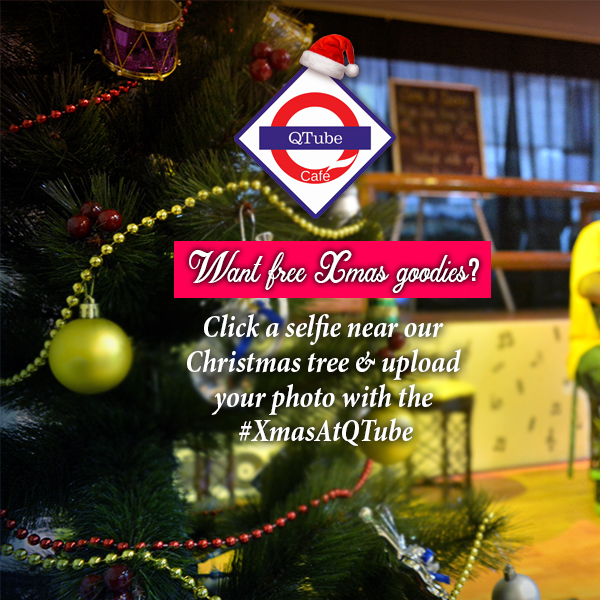 Contests at QTube
Another chance to win a gift, but this time it's a Shoppers Stop voucher. All you need to do is name three items on your Xmas wish list. The quirkier your list, the higher your chance to win a prize. Follow this link to play! Contest on till the 26th of December.