When you speak about poetry, especially to people who aren't particularly crazy about reading, you're sure to be greeted with a range of hostile reactions. These might range from the gentle "Can we change the topic, I hate poetry," to the more vicious "Get a life, nerd!" For many, poetry is an indecipherable haiku or some soppy, sentimental B.S. they wouldn't want to be caught dead reading, or being read to. This is probably why collections of such lyrical wonders don't exactly sell like hot cakes.
Well, it's time to blast certain misconceptions, and breathe sense into certain morons (no offense to anyone in particular.) Poetry is actually quite beautiful and immensely powerful. Short, profound and moving, these cleverly constructed paras of verse give you an honest peek into human thought, emotion and experience. And no, it doesn't take the brain of a rocket scientist to decipher the meanings behind these compositions. An open and attentive mind is all one needs to navigate through these compact, rhythmic pieces of literature.
Well, we hope this has made you at least a little open to reading poetry. If our words haven't succeeded, we're sure the words of these great poets will make you fall in love with poetry! Read it to believe it!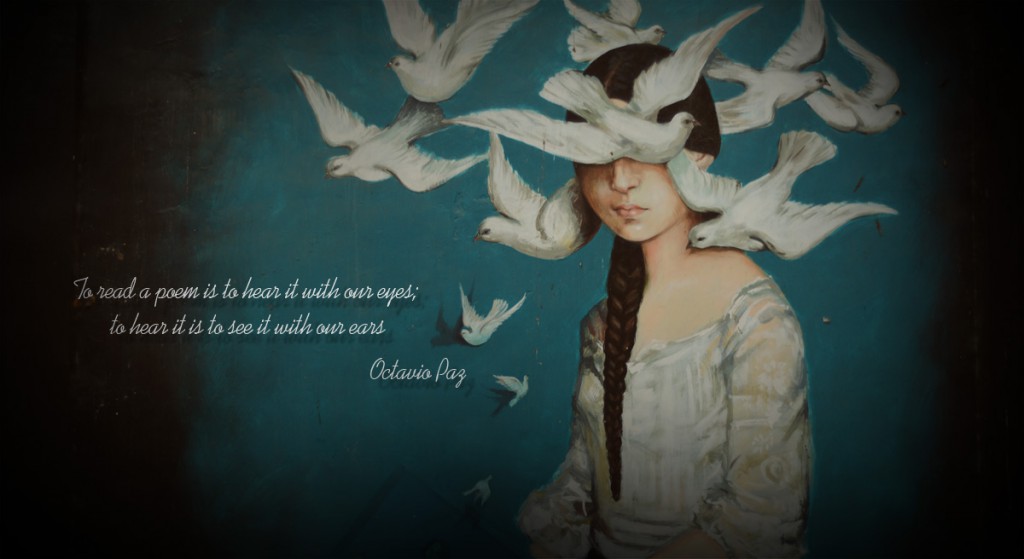 Love After Love – Derek Walcott
This powerful poem urges the reader to fall in love with himself first, before looking for love and acceptance from another individual.
Our favorite lines:
"You will love again the stranger who was your self.
Give wine. Give bread. Give back your heart
to itself, to the stranger who has loved you
all your life,"
All the World's A Stage – William Shakespeare
This poem, although cynical in its tone, has a very humbling effect on the reader. It reminds us of the briefness of life and the certainty of death and hence, the importance of living in the now. Layered with many meanings and messages, this is one of those poems that will surprise you with its depth and honesty.
Our favorite lines:
"All the world's a stage,
And all the men and women merely players;

They have their exits and their entrances,

And one man in his time plays many parts,"
Touched by an Angel – Maya Angelou

This poem is not only for the brokenhearted or the one's jilted in love. It is for all of us, for the ones who love to love and for the ones who are scared to love. It calls upon us to believe in the power of love and understand that only love can set us free.
Our favorite lines:
"And suddenly we see
that love costs all we are
and will ever be.
Yet it is only love
which sets us free."
Ithaca – C.P Cavafy
This wonderful poem is about life and the journey that all of us are called upon to undertake. Also, it urges us to revel in the journey, for it is here that we have much to experience and be rewarded with, rather than set our sights on the final goal or the main destination.
Our favorite lines:
"Ithaka gave you the marvelous journey.
Without her you would not have set out.
She has nothing left to give you now.
And if you find her poor, Ithaka won't have fooled you.
Wise as you will have become, so full of experience,
you will have understood by then what these Ithakas mean."
Do not go Gentle into that Good Night – Dylan Thomas
This poem might seem like it's only about death and dying, but it isn't. It is also about fighting for the good, for what we believe in, in the face of adversity. Read this poem for a bit of motivation every morning and you're sure to receive a generous dose of it every time!
Our favorite lines:
"Do not go gentle into that good night,
Old age should burn and rave at close of day;
Rage, rage against the dying of the light."
We do understand that a list like this is highly subjective and so, forgive us if we haven't included a favorite poem of yours. But, do feel free to tell us about a poem that means a lot to you by sharing the name in the comments section. Also, if any of these poems have sparked your interest, do go ahead and check out the complete version online.