Who said café only serve coffee? Here are some cafes that are experimenting with their décor to give patrons an unforgettable experience.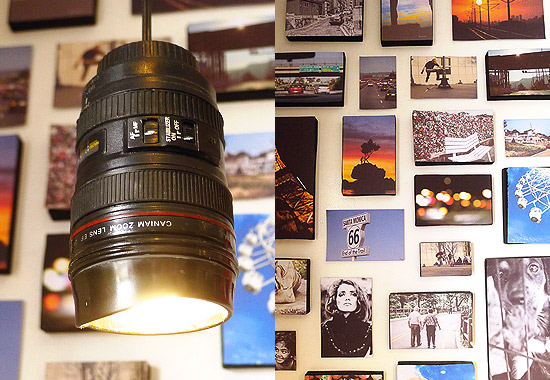 Image courtesy: Spot.ph
The Hammock Café
Nothing like relaxing in a comfy hammock, right? Café Penang in Malaysia knows this all too well, which is why they have installed hammocks and low chairs throughout their café. Patrons are invited to sink into one of these cosy seaters and sip on a coffee of their choice!
The Board Game Café
Snakes and Lattes in a café in Toronto that offers just that, snacks and coffees. But, it also offers something else: hundreds of fun board games! From Snakes and Ladders to Business to UNO to Hive, the café is packed with some of the very best board games we played as kids. Isn't it just the perfect place to while away the hours with mates?
Is Toronto too far for you? Well, fret not, for there is a similar café quite close to you, on S.V. Road in Bandra. QTube Café is an arts incubation centre-cum café that offers free coffee, free Wi-Fi and plenty of books and board games. It's the perfect place to chill with friends, especially on a weekend.
The Photography Café
This café is perfect for compulsive Instagrammers and photography enthusiasts. Caffera, a café in Manila, encourages visitors to click countless photos of their coffee. In keeping with the shutterbug theme, the coffee tumblers and light fixtures in the café are made from actual camera lenses, while the menu offers sizes like pixel and megapixel! Now, who wouldn't want to visit this café?
The Underwater Café
The Red Sea Star restaurant in Israel has an underwater star-shaped area with chairs shaped like jellyfish! The café is submerged in the pristine waters of the Gulf of Aqaba. It is considered to be one of the most unique eateries in the world!
The Crafts Café
The Big Knit Café in Thailand gives their customers the chance to dabble in some knitting while they sip their coffees. The café offers a variety of yarns in thousands of colours. Some of the famous yarns here are bamboo, warm alpaca, angora, cashmere and merino.
So, which café would you like to visit next?