This post aims to reach out to all those dreamy-eyed creative souls who call themselves artists. Yes, we're talking to you; you who sneak away from the group to pen a poem on a sudden insight, you who skip that friendly lunch invite because it's messing with your guitar rehearsal time, you who vent out your emotions through passionate choreography and colour, listen to what we have to say:
On S.V. Road, Bandra, lies a colourful café with a unique purpose. Every day, emanating from inside this space, one hears sonorous voices and melodious music, because the goal of this café is to attract a different set of patrons; the type that delights in music and dance and loves the liberal intellectualism of witty jokes and poignant dramas – the type that appreciates art and the makers of it. We want this café to come alive with colour and melody and laughter and applause. But, for this to happen, we need support from artists, because only with their help can we make QTube Café a thriving arts incubation centre.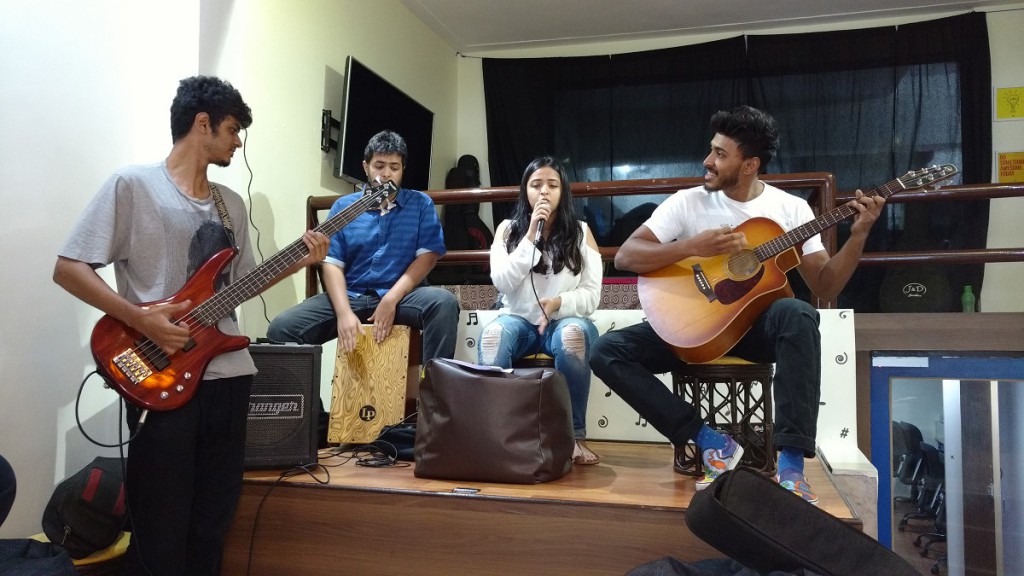 Alt rock/RnB band Flickr of Blue puts up a gig in the cafe.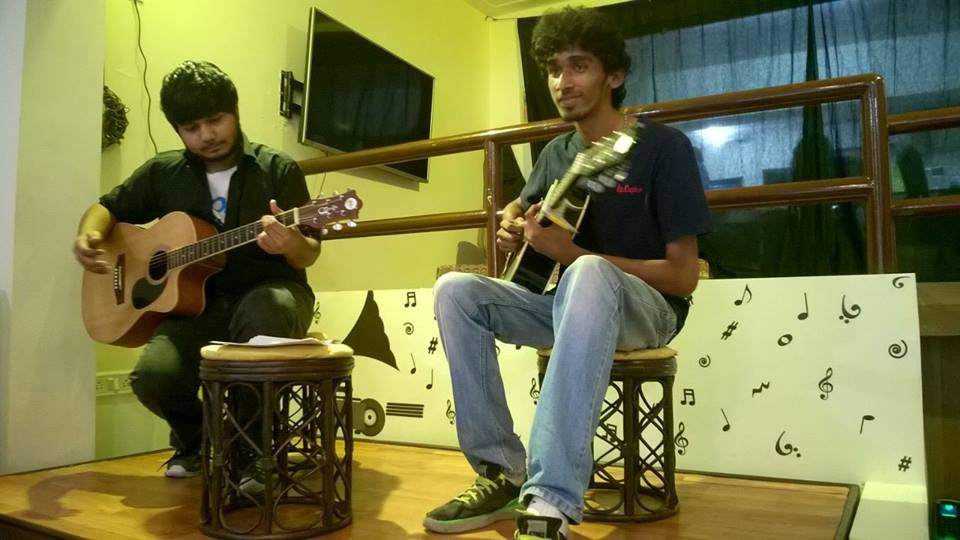 Guest artists Ryan & Merwin entertain the patrons at the cafe.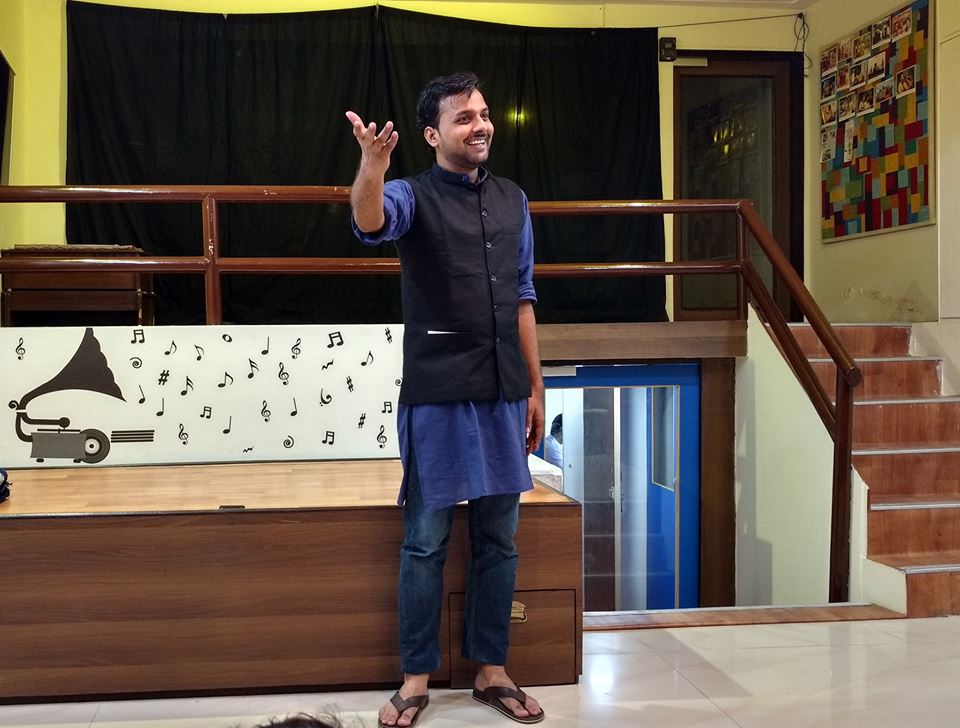 Actor Debanshu Shekhar puts up a solo act for our Drama Alert! Fridays.
How can you help us? Well, it's quite simple, by using our space to promote your work and talent. The better artists we host here, the more interesting this space becomes and the more interested people become in the arts. So, drop in a mail and share your ideas with us, no matter if you're looking at hosting a gig/exhibition/stand-up or open mic event or even a meeting or workshop, we're game! And this isn't the best news yet, for we're also giving out this space for free! Yes, that's correct, no renting charges for space utilization. All you need to do is send us a mail explaining how you wish to use the space and soon, a representative from the NSPA team will give you a call and help you flesh out your idea. Just like that, you'll be handed a welcoming venue to shine in. So, pass on the good news to every creative person you know, for we know this news will delight them!
Hoping to host many of you soon!
Email: qtubecafe@nspa.in
Call: 022 2640 1645