Eric Morrissey, a Fairfield University graduate, spent a few days in India recently.  While here, he teamed up with 'Honest Buck,' an organization working towards educating the youth about smart investment strategies, to create a campaign that encouraged students to have an open discussion on the educational system and college life abroad. He also worked with the NSPA for a bit and tried his hand at busking too!
(We have a video of him busking at Marine Drive and will be sharing that with you soon, so stay tuned!)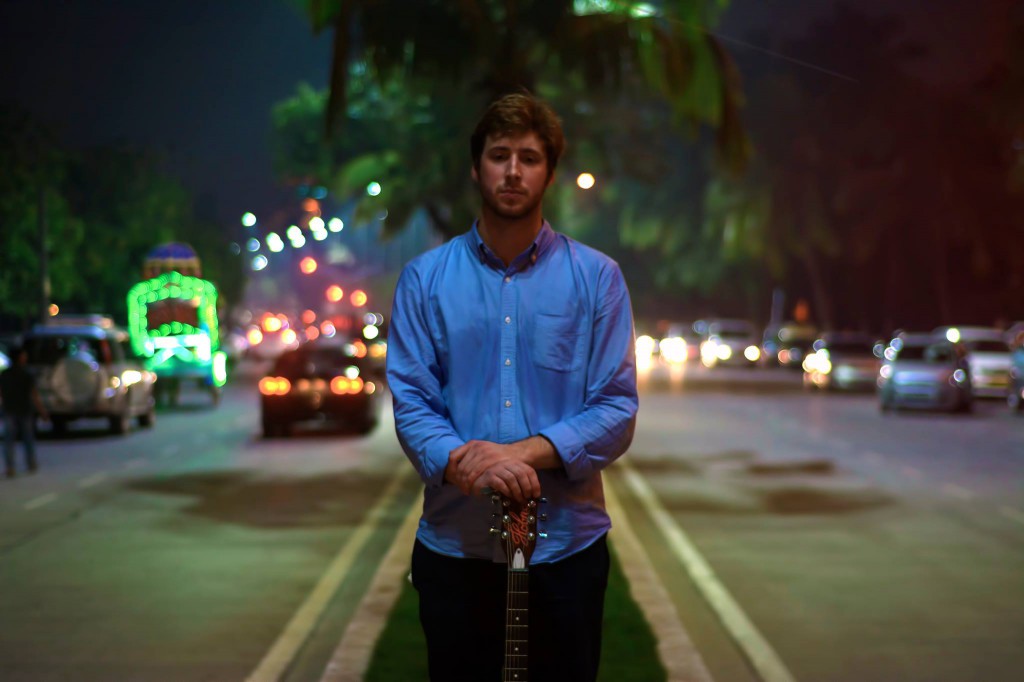 Before he left, he shared a short write-up with us about his stay in Mumbai. Here's what he had to stay:
"Hello Everybody!
 My name is Eric Morrissey and I am from the The U.S.! I came to India about 7 weeks ago and have had an amazing experience! One of the reasons I have fallen in love with this country is due to the fact that I have been able to work alongside the NSPA. Because of my interest in music, I thought the NSPA would be a good fit me. I admire the opportunity the NSPA gives to street performers.
 When I first arrived in India I experience a huge culture shock. I did not speak the language and everything seemed very unusual. Music made me feel more comfortable and more at home. Music is a universal language and it granted me the chance to communicate with people I would have never otherwise been able to. For example, one the artists, Rohit is an amazing guitar player for NSPA. Playing music with him and speaking to him gave me a perspective on life that I will never forget. Music is a type of language that needs no explanation.
 NSPA is an excellent program run by wonderful people. I am very thankful to have been given the opportunity to play with them as well as interact with them.
 Eric"
Well Eric, we must say it was a good experience for us too and we thank you for being a good sport and joining our artists in their busking sessions!