Yesterday, we auditioned three theatre groups, each practicing a different theatre style at Pushpa Narsee Park. This lush, expansive garden in Juhu offers the perfect setup for an audition because, the enormity of the park compels artists to showcase their voice throw, and yet, the ambient stillness allows for an undisturbed enactment. It was interesting to watch the artists warm up for their performances. Some focused on touching up their makeup, some were caught tuning an instrument, others were engrossed in rehearsing their lines and a few spent time interacting with other artists. Minutes passed and soon, it was time to begin.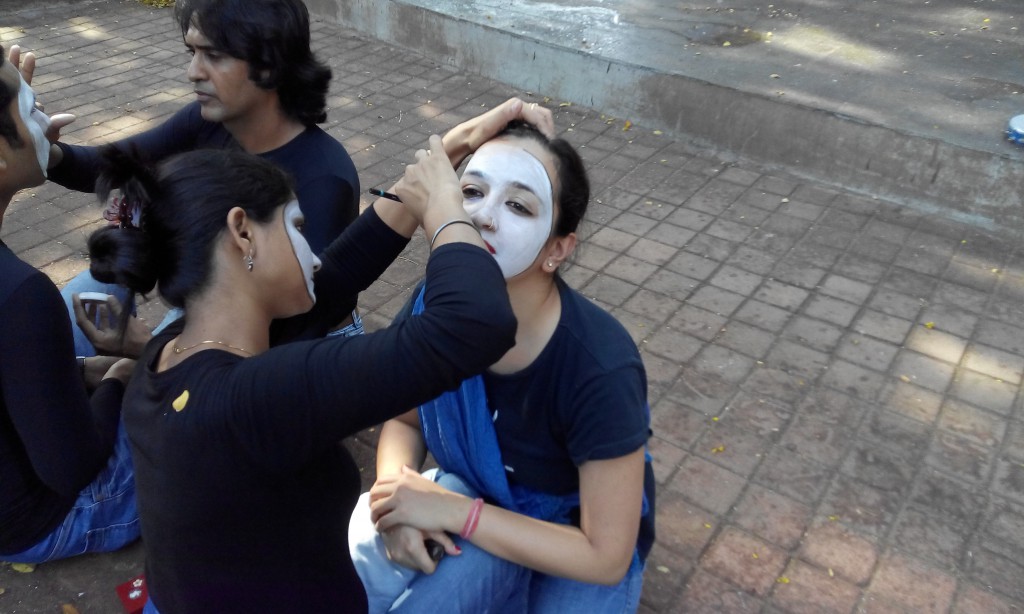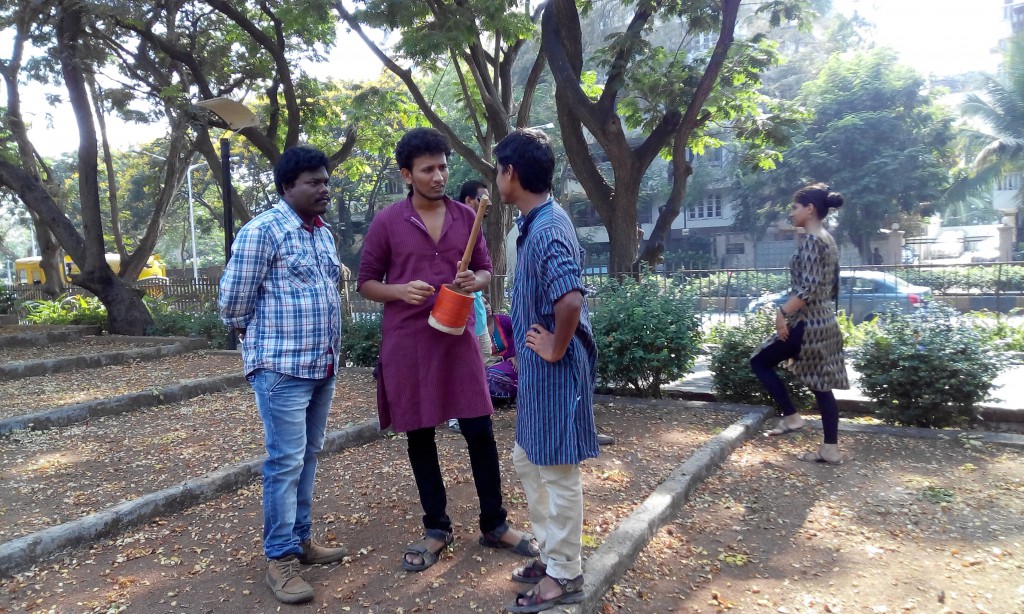 Our first performers, a group of Marathi folk theatre enthusiasts, presented a powerful 'Tamasha' performance. Witty and intelligent, their play highlighted the sorry state of affair in our country. From farmer's suicides to growing poverty to the attitude of the government towards pressing issues, this razor-sharp play turned a critical and satirical lens on several problems that plague us today. Their biting humor and spirited songs evoked in the viewer a strong desire to change and bring about a change.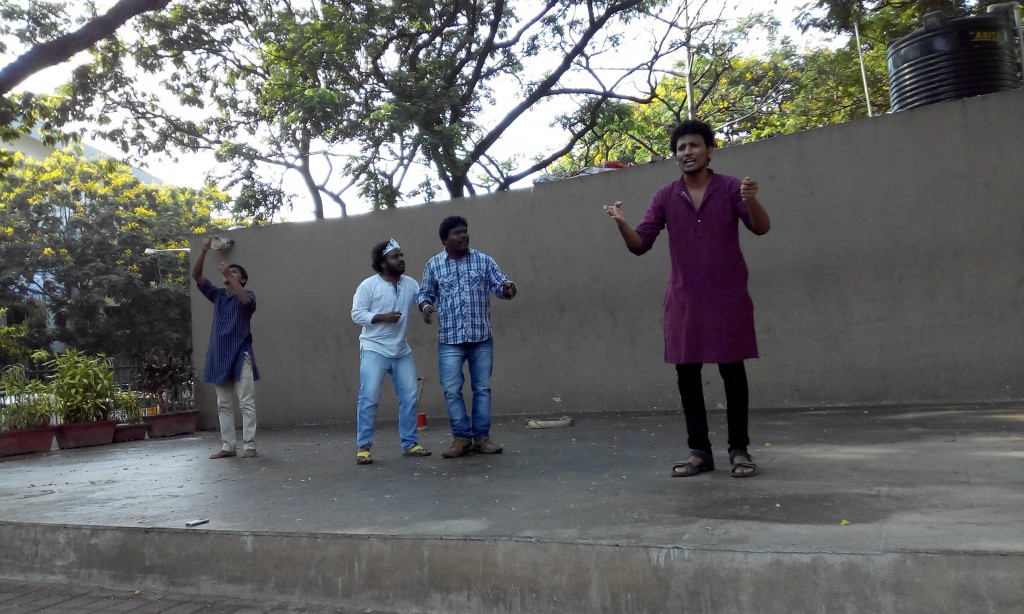 Our next group presented a mime that highlighted two issues in need of attention; the importance of water conservation and the desperate need for tolerance and acceptance in a multi-religious country like India. With painted faces that exaggerated the most nuanced expressions, the group strove to communicate the horror and irrationality of our selfish, foolish actions. Their performance ended with an energetic song that incited change and positivity.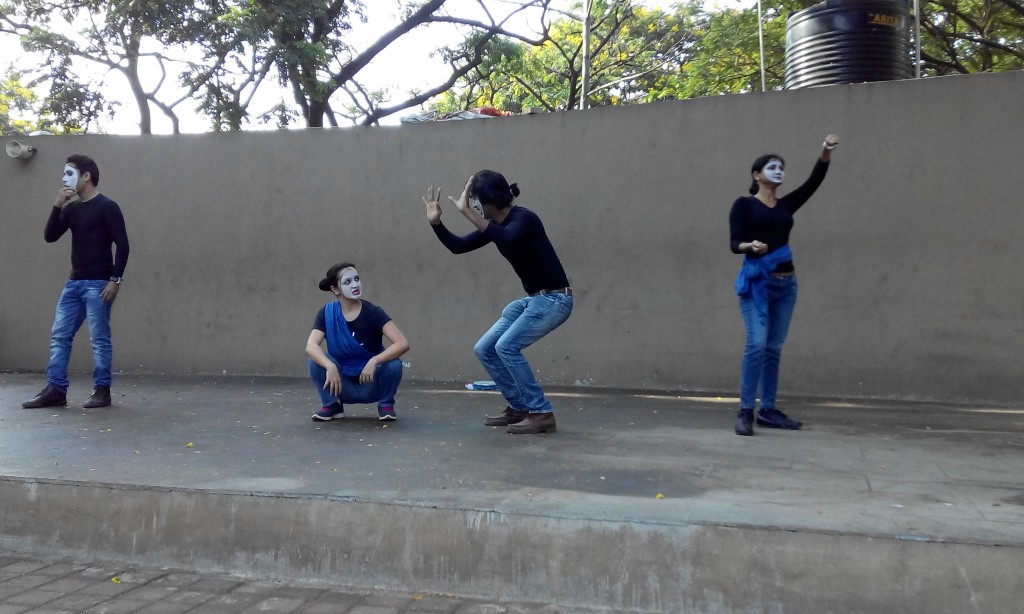 Then, it was time for our last and final group to showcase their act. A lively bunch of four, their drama had a lot of singing and movement. Their act explored the problem of unemployment in our country, delved into the causes, and also suggested possible solutions to this problem.  On the whole, it was an entertaining piece with a message that would resonate with the youth.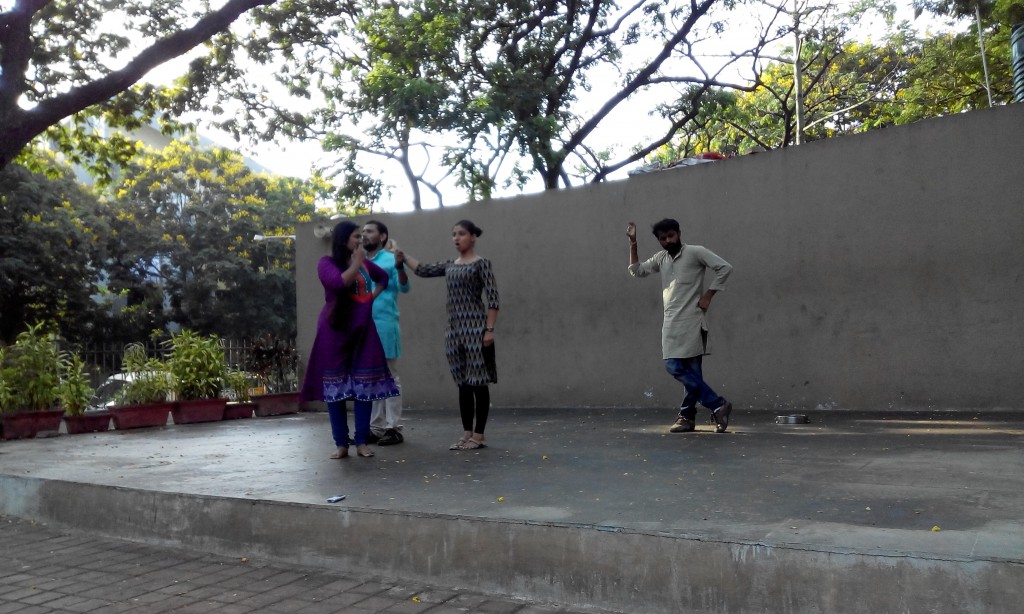 Tips to prepare for NSPA theatre auditions:
Now that you are aware of what goes on in our auditions, here are a few tips to help you prepare better. This will be especially useful for those who are looking at auditioning for NSPA in the coming months.
Rehearse. Rehearse. Rehearse. There is nothing more wonderful than a flawless, seamless performance. We understand that there might be unforeseen glitches while performing, and these we might even overlook, but do not turn up semi or unprepared.
Pick an act that you're thorough with and that showcases your style. This will help you deliver a strong performance since you'll be in your element. Also, it'll give us a proper understanding of the genre you're most comfortable with.
Keep it short, sweet and impactful. We prefer short, crisp plays that are meaningful and well-executed.
Confidence is key and so is voice throw. Since most of our performances happen in public spaces, we look for artists who can capture attention even on a bustling street. So, you're tagline will always be, "Loud, clear and confident."
All the best!
PS: The results will be out shortly.