Strolling through the verdant Chhota Kashmir Garden on the 24th of May proved to be an absolute delight for nature-lovers and conservationists. The tree-filled garden, alive with the laughter of happy tots and enthused adults, hosted an exciting event presented by the Save Aarey Conservation Group- 'Aarey Mahotsav.' This festival grandly celebrated not only the biodiversity found in the Aarey area but wildlife and green covers found all around the world. Visitors were in for a real treat for there was something for everyone. From Warli painting and pottery workshops to drawing competitions and live performances, this festival presented a delightful mix of activities that kept everyone entertained!
We absolutely loved the 'Into the Wild' wildlife photography exhibition that greeted us as soon as we entered the area. Not only were the photographs beautiful to look at, they were also quite informative. Every photograph had a label that communicated the name of the animal or bird captured on film.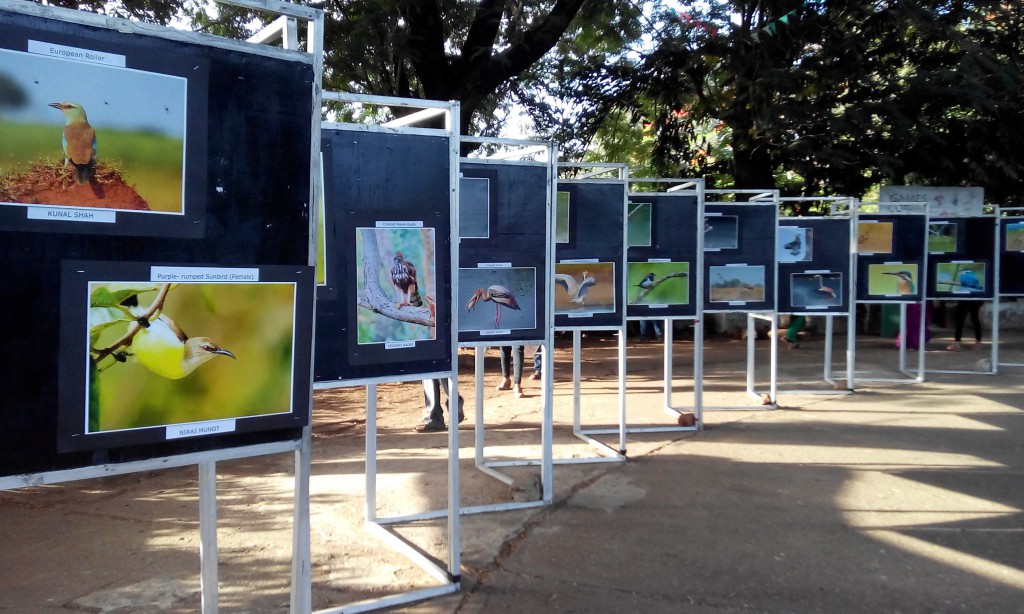 The workshops that dotted the garden, each held in a separate patch of greenery, were also a real treat! The pottery workshop seemed to garner the most attention with tots lined up to try their hand at designing pots. It was quite fascinating to see clumps of clay swiftly take the shape of elegant pots. Another workshop we loved was the Warli painting workshop. The instructor, while deftly and beautifully sketching out popular Warli art designs, also gave step-by-step instructions on how one should create these designs. Another workshop that caught our attention was the one on juggling. Held on a patch of lawn, the children seemed to be having a 'ball of a time' learning the tricks of the trade!
Apart from this, there was a steady stream of activities like games, poetry writing and painting activities to keep the little ones interested. The best part about these activities was that they all celebrated some aspect of nature. Thus, one was constantly reminded of the importance and beauty of nature.
After walking through the luscious garden and taking a peek at all the activities, we made our way to the performance area. Gathered around the area were people of different age groups, eagerly cheering the performers on. In keeping with the theme, all the acts made reference to nature. Some imparted a 'Save Aarey' message, while some praised Mother Nature for all that she has given us. We especially loved the 'Taarfa' dance that was performed with much synchrony and energy. Our NSPA artists too did their bit to draw attention towards the cause. Suresh Kala and Avinash Lamba put up a wonderful Uttarakhandi folk performance that sang the glories of nature. Samir Singh, who is also fondly called 'Parinda,' performed some wonderful original compositions and kept the crowd enthralled with his well-written, meaningful lyrics and catchy tunes. There were also a couple of street plays that encouraged people to stand up for a green Mumbai. The closing act, a contact juggling performance was absolutely amazing and took our breath away!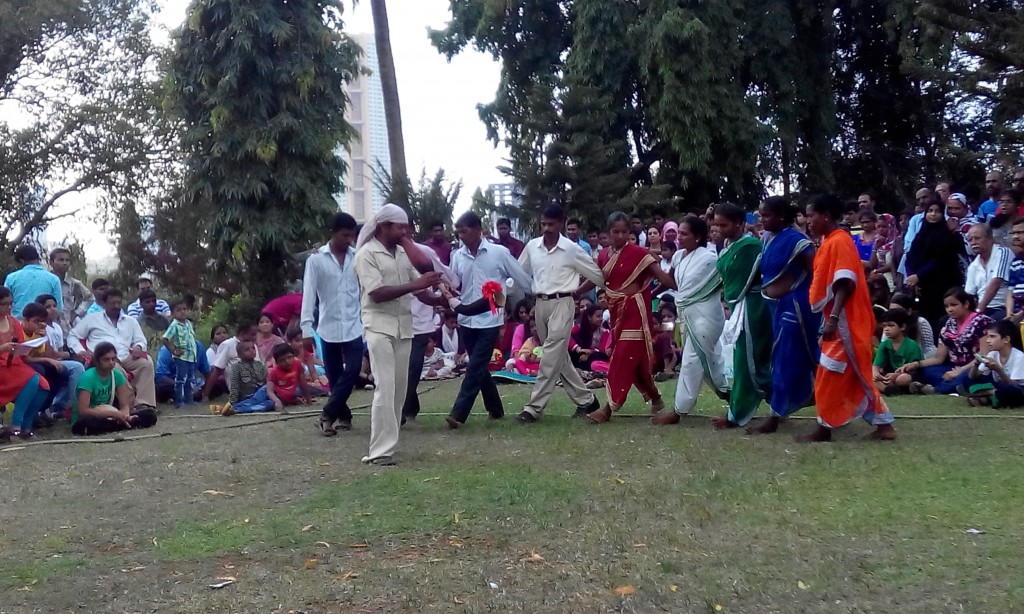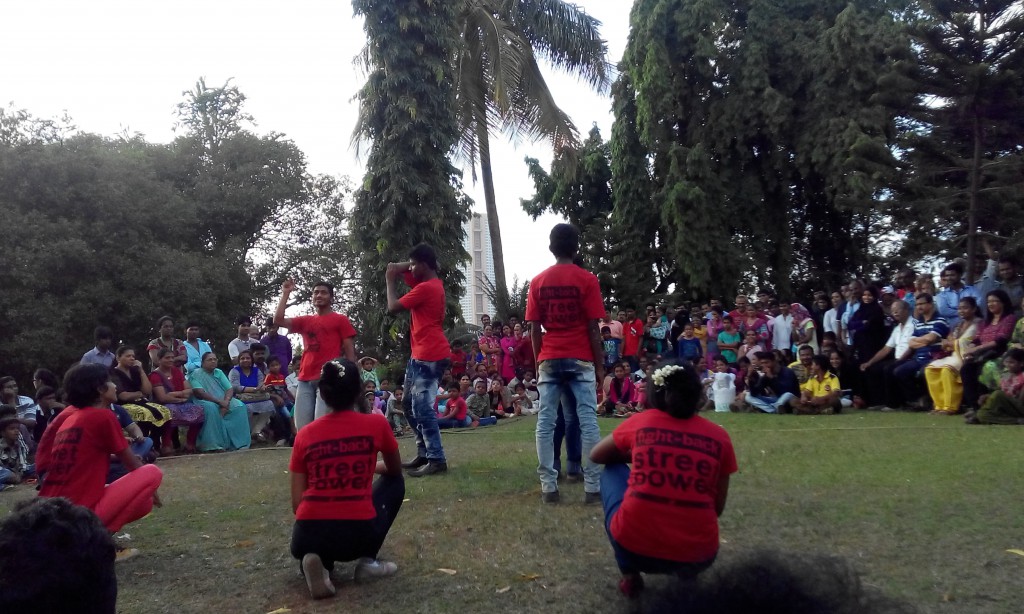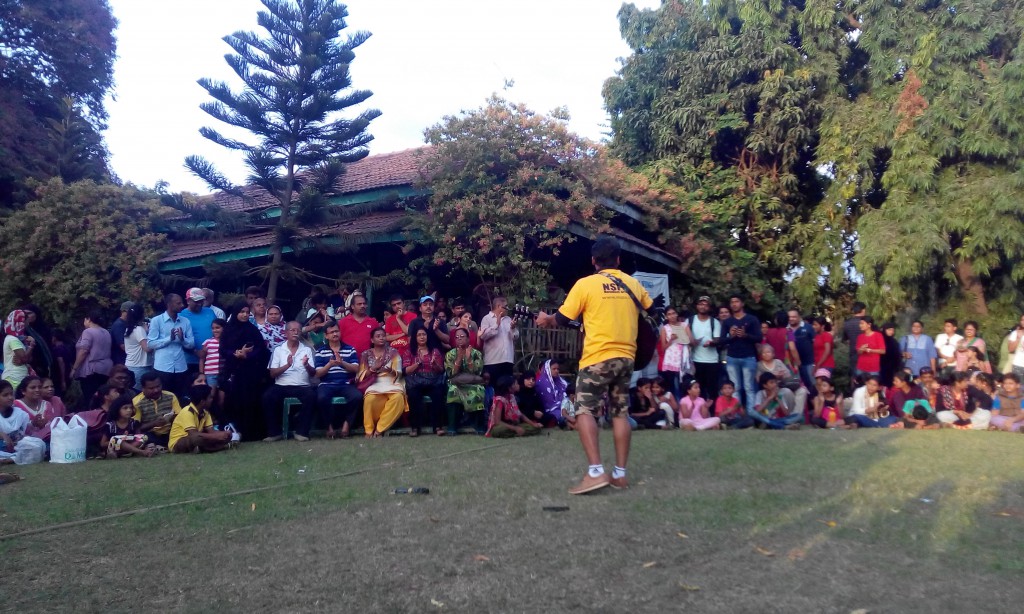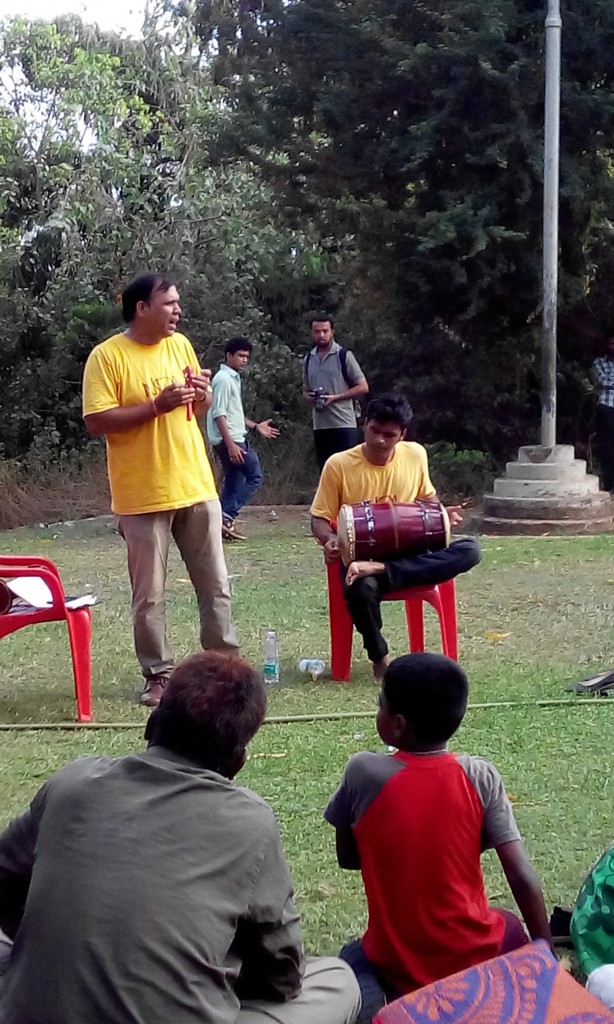 We must say, it was a very entertaining evening, one that not only prompted us to take a few minutes out of our hectic schedules to appreciate nature, but one that also opened our eyes to the importance of working towards protecting green spaces in our vicinity. Only then can we leave a clean, green and healthy world for the generations to come!