On stage, we've seen them rant, rave and scandalize us with their outrageous antics. Whether it's launching into a hateful tirade against authorities, or making love to a mike stand, musicians really know how to keep up the shock value of their stage shows. However, no matter how much we adore their crazy antics, somewhere, in our hazy subconscious minds, we know that it's probably all an act. That they've probably orchestrated the whole thing in the desire to up ticket sales (okay, maybe not entirely, but at least a little bit!)
The true stories, the really crazy ones, actually can be be found backstage. Yes, green rooms have always be privy to some fascinating occurrences. Here, away from the eager eyes of fans, the cameras and the lights, artists come into their own. It's here that they actually let their hair down, and indulge in all the excesses that they want to. With the illusive curtain of obscurity pulled fast, it becomes easy to lose control. Here are some interesting backstage stories of famous artists that will make you wish fans were allowed backstage!
Smelly stuff!
Nirvana and onstage destruction fit comfortably in the same sentence. Stories of them torching stuff and breaking things to smithereens isn't uncommon. However, this backstage story has none of the regular Nirvana shenanigans. This happened backstage the SNL (Saturday Night Live) set. Funny man Weird Al Yankovic, known for his scathing, but hilarious parodies, asked band members if he could parody one of their songs. They agreed and this led to him making 'Smells like Nirvana!'
Trust us, this video is hilarious!
Last minute preparations
Would you believe that one of Jimmy Hendrix's most iconic tracks – 'Purple Haze,' was partly composed backstage? For generations, guitarists have struggled to replicate those fabulous riffs one hears in the song, but a large chunk of it was actually composed hours before a show. The story goes like this – Chas Chandler, who produced many of Jimi Hendrix's songs, happened to hear him playing the riff for 'Purple Haze' in his flat and thought it would make a great song if finished. On encouraging him to complete the track, Jimi finished writing the rest of the track in the dressing room of a London Uppercut Club just a couple of hours before going on stage.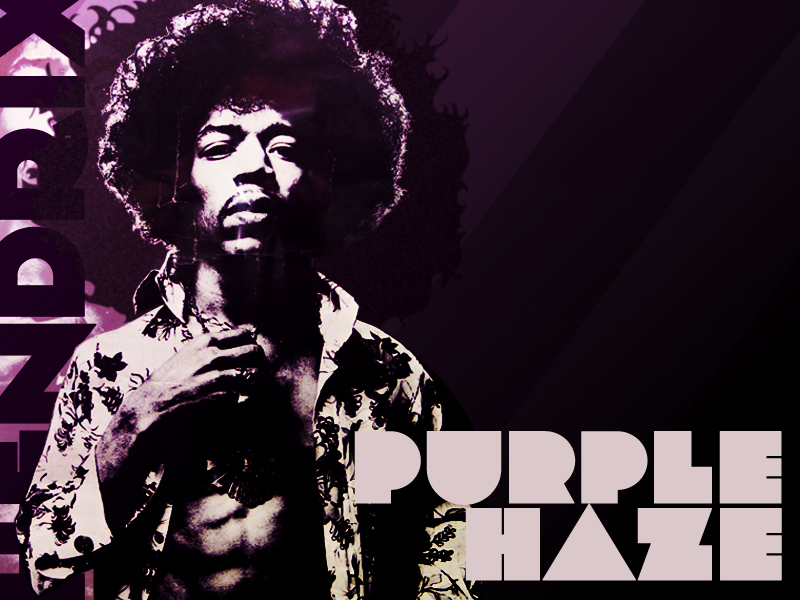 Image courtesy: behance
First time, best time
This incident has gone down in pot history not just because it involves the biggies in the music biz but also because this particular encounter is said to have had a lasting impact on The Beatles. We're talking about the revered Bob Dylan-The Beatles run in that happened at the Delmonico Hotel in New York. Dylan, a proud pot lover suggested The Beatles band members join in for a smoke up session. Being rookies in the field, and thus oblivious to joint-smoking etiquette, Ringo Starr finished the entire joint he was offered! What followed was lots of madness and of course, uncontrollable fits of giggling, but it is believed that this experience that made The Beatles members fall in love with the habit.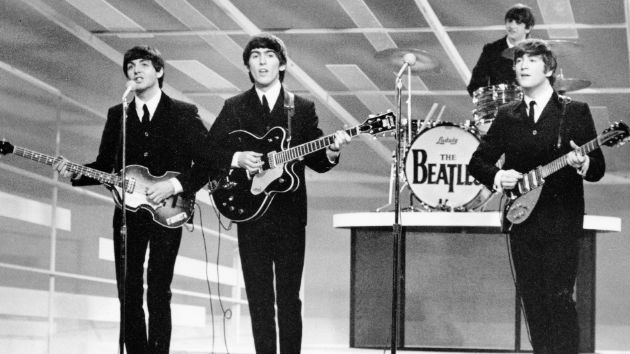 Image courtesy: classichitsanddoldies