No, this article isn't about literal birds with broken wings (not that that's a bad topic or anything) but, broken wings have always served as a wonderful metaphor for failure. A broken wing deprives a bird of flight and therefore, not just the chance to 'touch the skies' but also a chance to up its survival game. But, if the broken wing does get fixed, will the bird soar away into the heavens? Or will it have forgotten how to fly? Or will the fear of injuring its wing again prevent it from ever making the attempt?
A broken wing is much like a rejection letter, or a hard childhood, or an obstacle that extinguishes in one breath, every iota of hope that exists in your system. Sometimes it takes a thousand blows to knock you down. Sometimes, a single word is enough. Is the human spirit resilient enough to make that 'one last try,' over and over again? Can mad desire work as a balm powerful enough to soothe the hurt caused by defeat? Can an unwavering belief in one's talents cushion the humiliating, debilitating fall?
Well, showing is better that telling, right? Here are a couple of success stories that, we think, answer these questions pretty well.
Stephen King
His books have sent shivers down our spine, and lots of money into his bank account. However, this wasn't always the case. Stephen King had a really tough childhood. Brought up by a single parent, he knows well the feeling of always having to make do with hand-me-downs. Even as a writer, although he started writing early in life, he had to deal with multiple rejection letters before he finally got to see his work in print.
In his words, he says "By the time I was 14…the nail in my wall would no longer support the weight of the rejection slips impaled upon it. I replaced the nail with a spike and kept on writing."
Today, he is called the king of horror books and has sold over 350 million copies worldwide.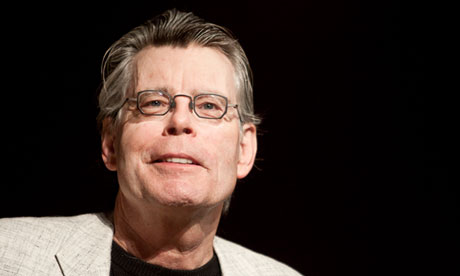 Image courtesy: The Guardian
Jay – Z
Born Shawn Corey Carter in a crime infested area in New York, rapper Jay-Z turned to music to escape the influence of drugs and violence. Growing up in Marcy Projects, a neighborhood infested with crime, his adolescent years were rough. His dream to make it as a rapper saw him work tirelessly on projects from a very young age. However, at first, not a single record label would sign him. This didn't deter him from creating his own brand of powerhouse music. Today, he is one of the most popular rappers around as well as an extremely successful entrepreneur!
Vincent Van Gogh
Today, he is considered to be one of the most influential post-impressionist artists. His works have inspired and influenced thousands of painters and his paintings sell for millions of dollars. However, Van Gogh didn't taste success in his lifetime. On the contrary, he sold only one painting when he was alive. Van Gogh had a hard life. Failed relationships dealt emotional blows he struggled to recover from. He also battled mental ailments like epilepsy, psychotic attacks and delusions. Like silent, perilous monsters, these illnesses ate into his sanity and happiness and ultimately provoked him to take his own life.
However, even through his worst episodes, Van Gogh never gave up painting. In fact, he worked on some of his most famous paintings like Starry Night when confined inside an asylum. In a letter to his brother Theo, he wrote, "My firm resolve is to be dead to anything but my work." And he stuck to his resolution.
Van Gogh's 'Starry Night,' said to depict the view he was treated to from his room at Saint-Remy-de-Provence, the asylum he was confined in during his period of illness.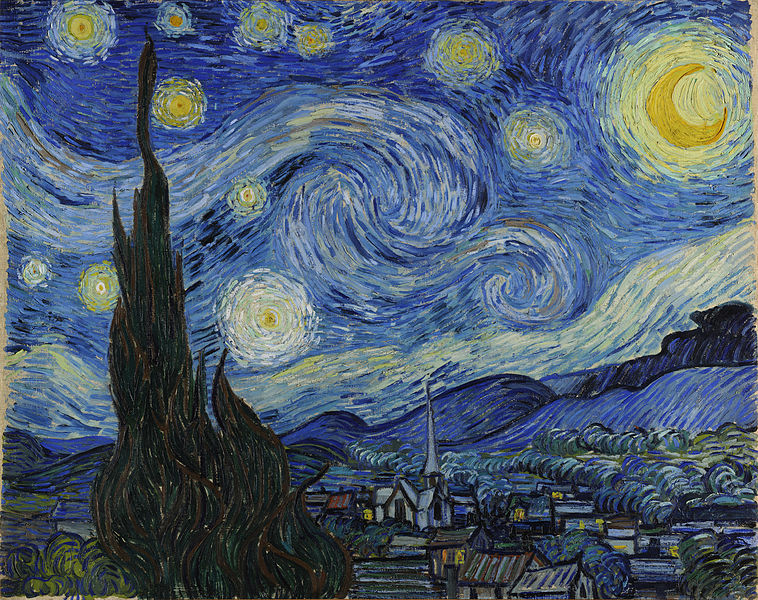 Image courtesy: wikipedia.org
Beethoven
Beethoven had not just a difficult childhood, but also a lonely and depressing adult life. As a child, he was schooled in music by his father, an alcoholic with a mercurial temper, who would often resort to corporal punishments to discipline and correct his pupil. Later on, even as he achieved a modest reputation as a talented musician, his own paranoia and insecurities prevented him from leading a content, happy life. When he began to lose his hearing, Beethoven was gripped with shame and fear, for he was certain it ruin his career and reputation. For years, he hid his deafness from the public, a crippling secret that turned him into a foul-tempered recluse. However, despite this, Beethoven continued to compose music. In fact, he composed some of his most complex, beautiful pieces after losing his hearing. Today, we are in awe of his compositions and consider him to be one of the most influential musicians of all time.
Well, so the next time you hit a roadblock and find your confidence and courage dwindling, will yourself to remember these greats and keep moving on!