Lorren Stump's Murrine Creations
Imagine this: A delectable bar of cake is sitting in front of you. Soft, moist and sweet-smelling, the sinful indulgence beckons you, invites you to drown in its saccharine sumptuousness. You draw out a knife and let the blade slither down that doughy lump, cutting it in half. As a chunk falls aside, you see an intricately-detailed, stunning painting staring up at you, something like Da Vinci's Madonna or perhaps, Magritte's Golconda! Wouldn't you be totally caught off guard?
Well, that's what artist Loren Stump's creations does to people. Only, his creations are made of glass and not cake. Loren Stump is a California-based glass artist who is celebrated for his remarkable creations, particularly ones called Murrine. Murrine is a centuries old Italian glass art technique, which involves the layering of coloured glass roads in such a way that when cut in cross-sections, each cross-section reveals elegant patterns or images. Loren however has taken this technique to a whole new level by attempting to replicate world-famous paintings and intricately detailed human figures. He uses this technique to create statues, jewellery, paperweights and blow glass pieces. What's interesting about this technique is that the image can only be seen at the end, after the bar of glass is cut. This means that Loren has to rely on his instincts and judgement to get the image right! It isn't surprising then that each murine slice sells for nothing less than 5,000$!
Let's take a look at some of his best work. For more information about the artist, visit his website: http://www.stumpchuck.com/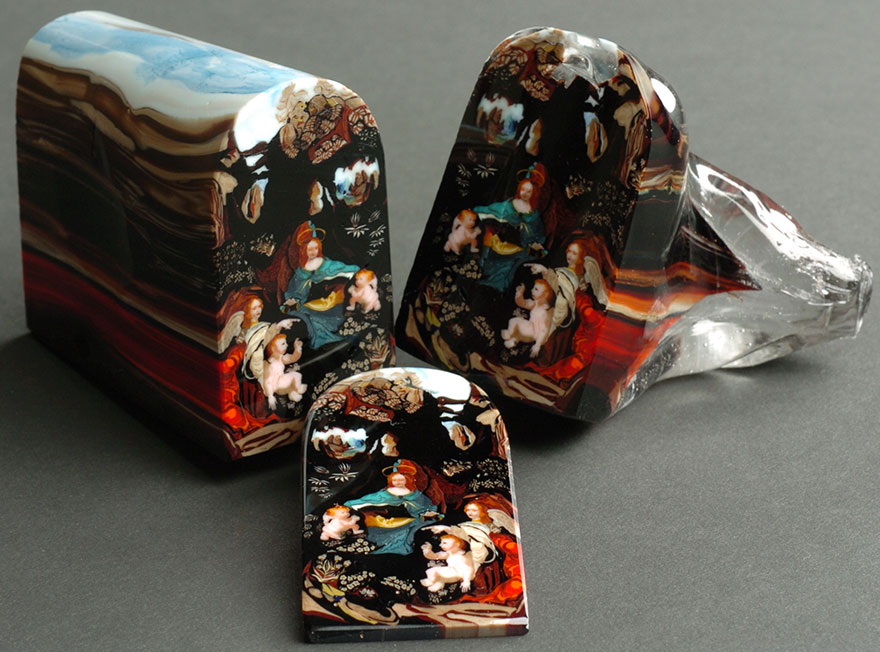 Loren re-creates Da Vinci's 'Madonna of the Rocks.' Every cross-section cut will reveal the same image, with every detail remaining identical.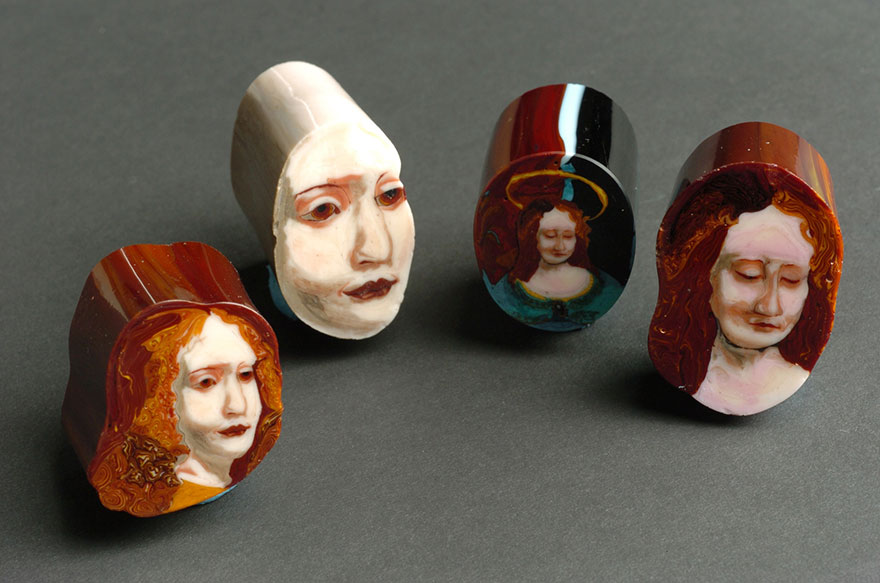 Cross-sections of human faces. His attention to detail is awe-inspiring!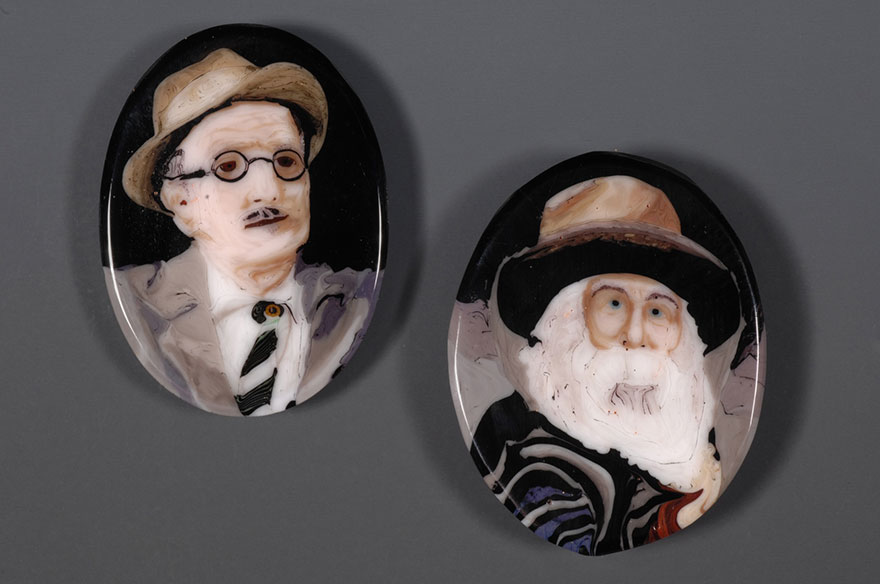 Another fine example of his Murrine creations of human faces.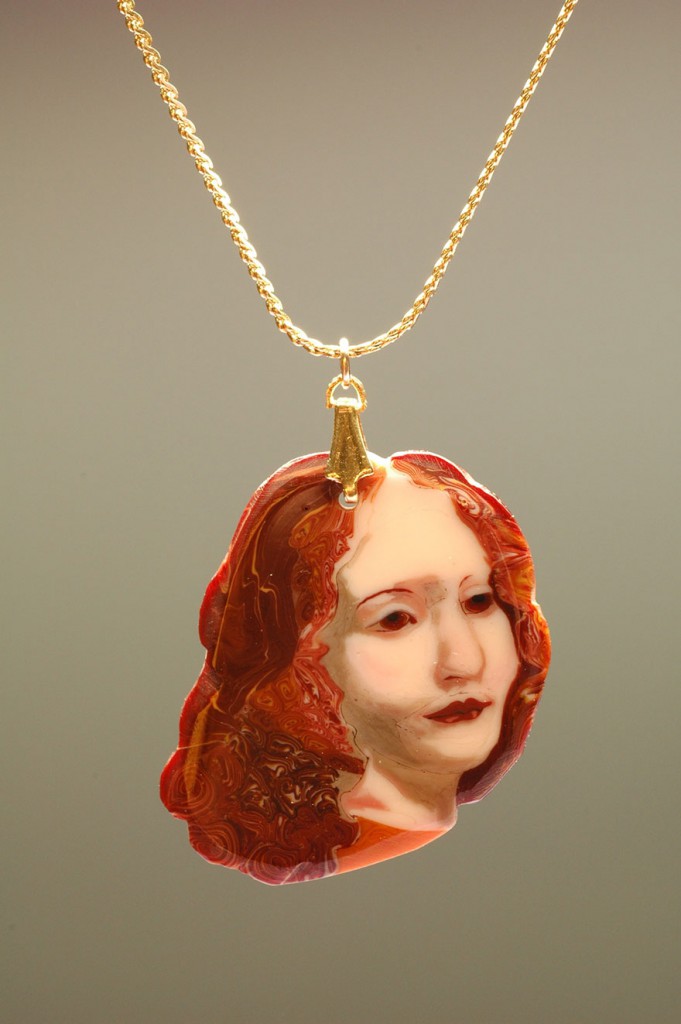 Would you wear a pendant like this?
Splendid technique, isn't it?