Has the rainy season put you in a gloomy mood? Don't let dark skies dampen your mood! Gear up for this thunderous, wondrous season by creating some enjoyable art projects. Here are some DIY ideas to give yourself and your indoors a monsoon makeover!
Jazz up your umbrella with paint
We grew up seeing our parents tote these incredibly boring self-coloured umbrellas; black and blue for the daddies, pink or some similar shade for the moms. As children, we were the luckiest for we got to carry along rainbow coloured umbrellas and raincoats. (Nobody takes a child's fashion sense seriously, because every child's fashion sense is terrible.) But, as we grew up, we began gravitating towards the same boring self-coloured options. Well, it's time we got back some of that childhood spunk! Here's an easy way to jazz up your umbrella without making it look gaudy. All you need is a self-coloured umbrella, some fabric paint or pens and a quirky design idea!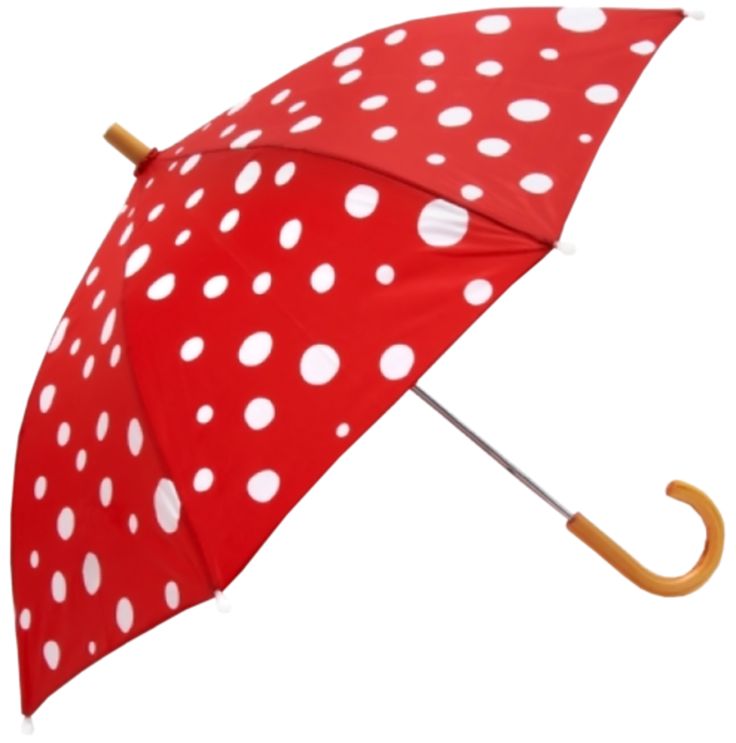 Add an interesting twist to a single-coloured umbrella by painting on geometrical shapes, flowery motifs or hearts. Alternatively, you could also cover your umbrella with doodles, or quotes by your favourite author!
3D Umbrella Greeting Cards
Handmade greeting cards will never lose their charm. Cheer up a sad friend this monsoon by surprising him or her with this cute 3D umbrella greeting card!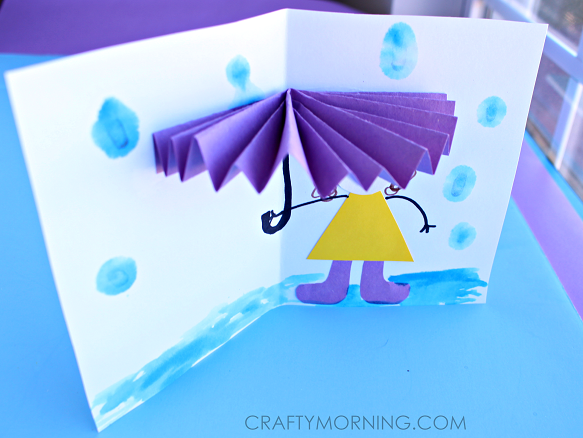 Image courtesy: Crafty Morning
Repurpose old umbrellas into wall hangings
Stuff artificial flowers into an old umbrella to create an elegant-looking wall art piece! Hang this umbrella behind doors or on walls to update your home décor.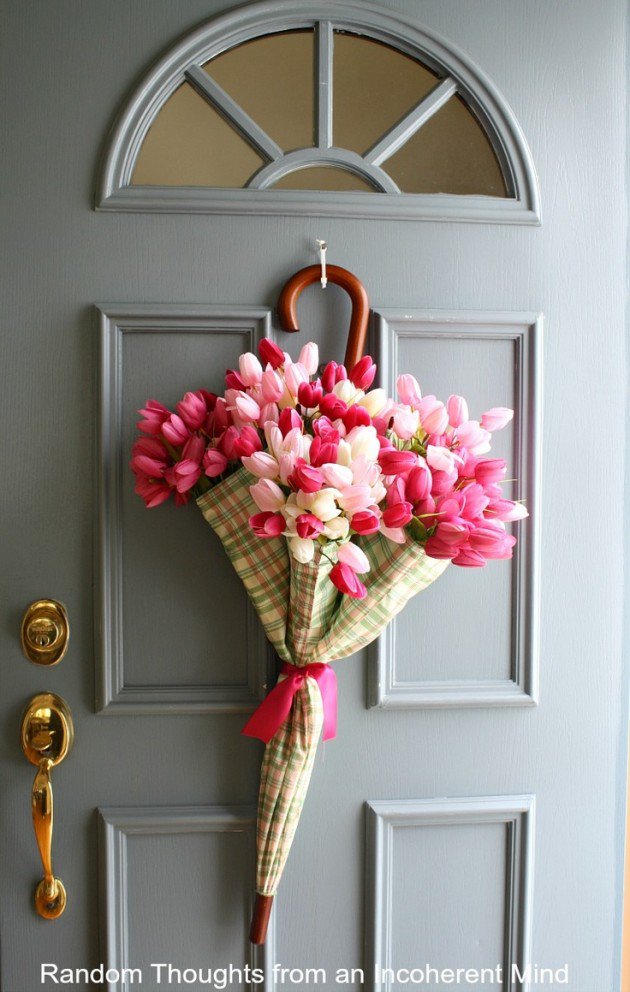 Image courtesy: architecture art designs