The room buzzes with hushed conversations. It's like a million bees are engaged in a heated discussion over honey production. But, there aren't any bees in the room, just eager theatregoers, waiting for 'Drama Alert!' the theatre special held every Friday at QTube Café, to begin. As the lights are dimmed, the buzz loses its brilliance and shortly even a pin drop threatens to sound like a mic drop. Debanshu Shekhar, actor cum announcer, takes the stage and briefs the audience about all that's in store for them. After a final plea urging people to keep their phones on silent, he departs and a now conspicuously empty stage tells us that we're moments away from enjoying the first play of the evening.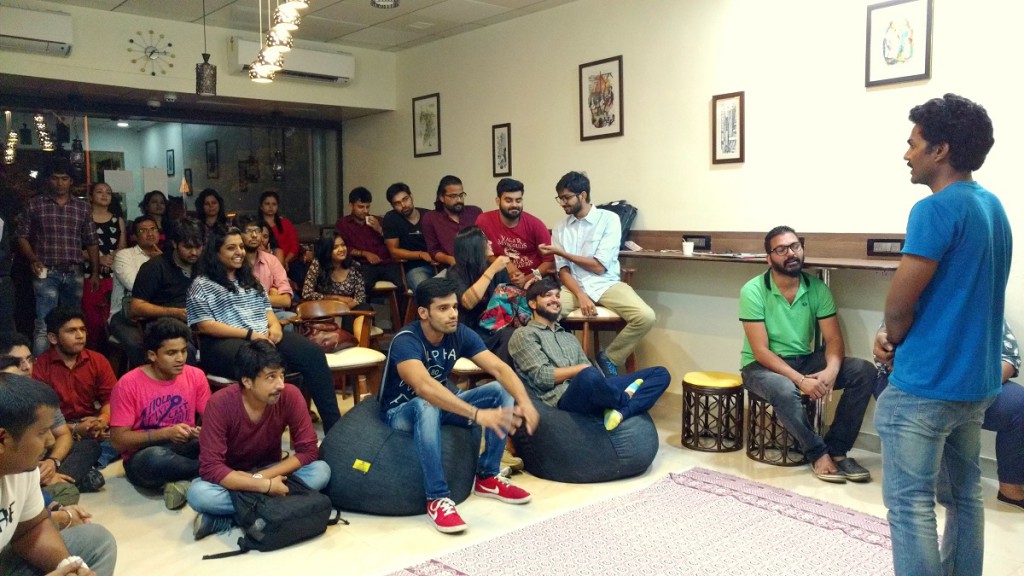 Titled 'Two Strangers,' the first one-hour long act was both entertaining and unsettling. The play tells the story of two men, essayed by Ashwani Kumar and Shashank Shankdhar, who run into each other at a train station and end up having a conversation neither will forget. Although the two hail from completely different backgrounds, one from the slick, sinister city and the other from the unsophisticated, conventional village, their need for companionship fuels a transient friendship that elicits revelations that are both delightful and shocking. Their confessional chats make you ponder over the relevance of the word stranger and question our own human tendency of finding it easier to confide in people we know we'll never see again. It also makes you think about all those unforeseen revelatory conversations we've ourselves had with strangers. Once the beans have been spilled, do we part as familiar strangers or forever sundered friends?
Stills from the play.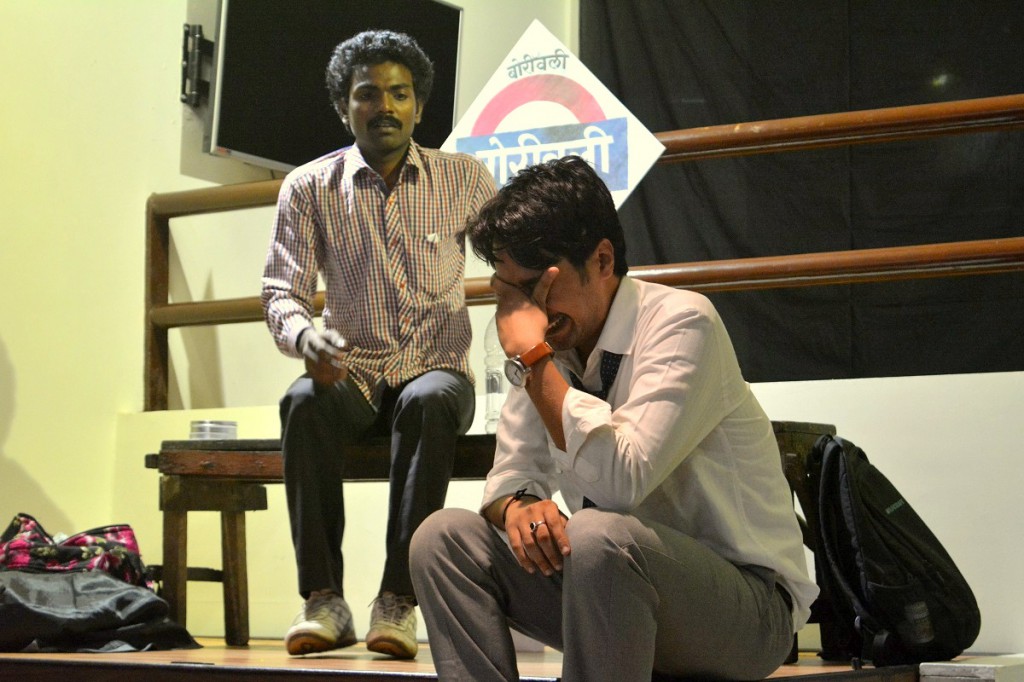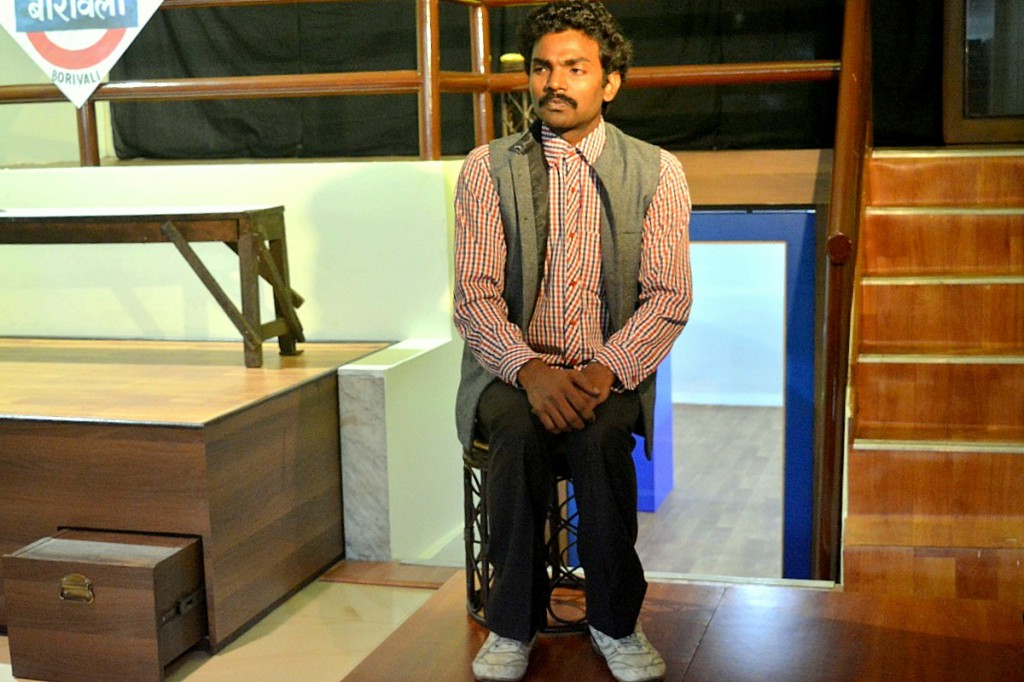 The second play for the evening was 'Hamara Satya' directed by Dev Fauzdar. As the name suggests, the play was an autobiographical drama that sent the audience tumbling down the protagonist's memory lane. By enacting key moments from his life, Dev shared with the audience his journey as an artist. Through relatable incidents, he also made us question our own motives and actions in life. The hardships of an artist were made tangible by his passionate and moving performance. A must see if you want to acquaint yourself first-hand with a poignant artist story.
Stills from the play.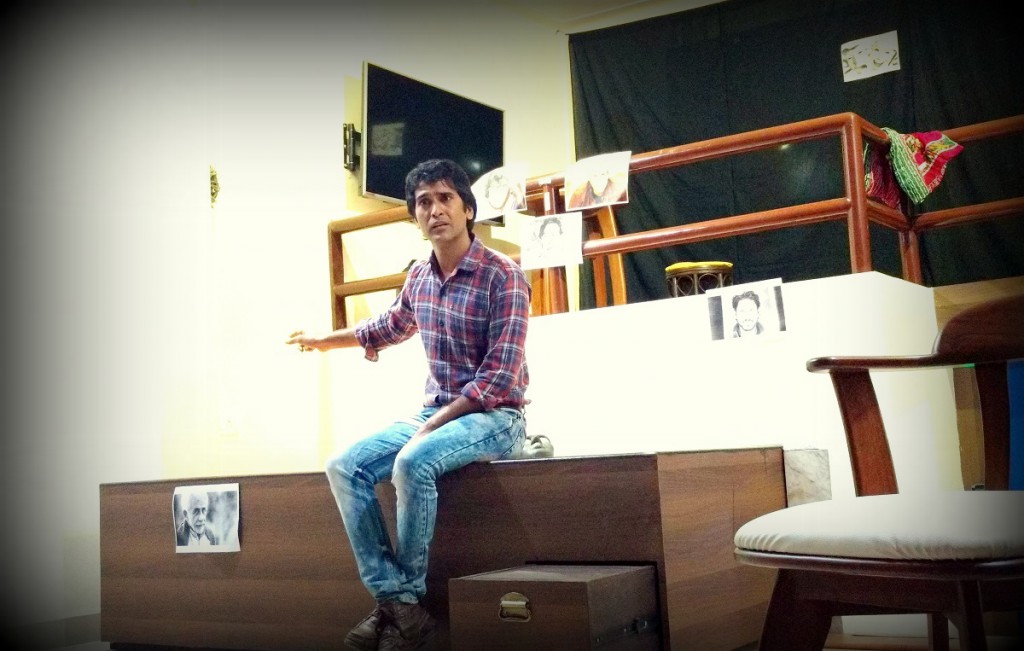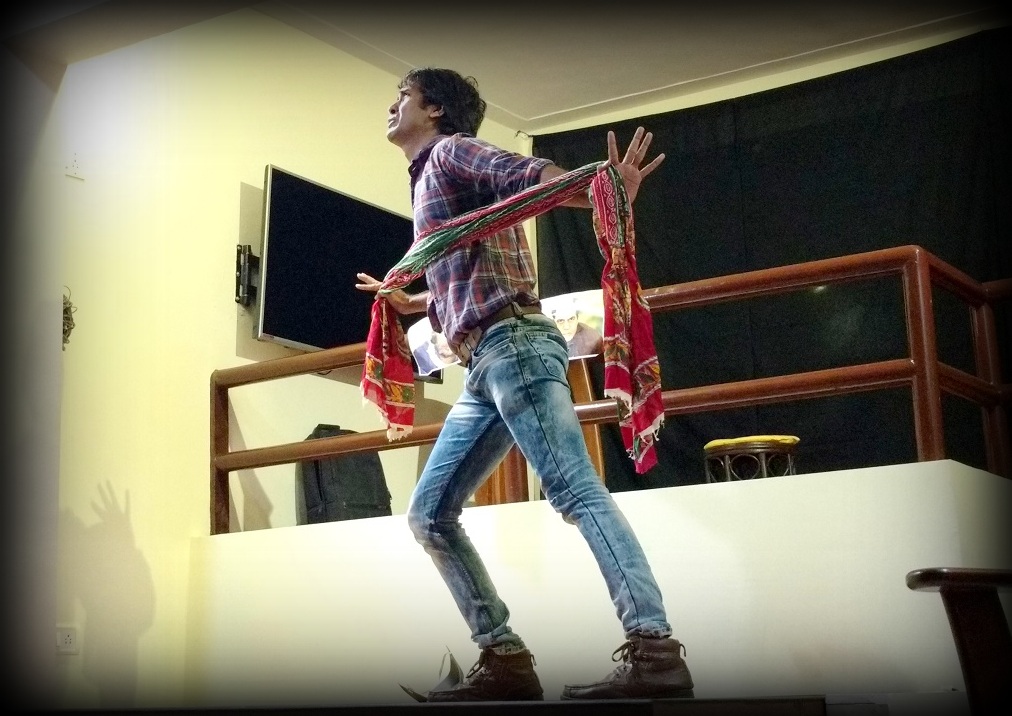 The final play was a rib-tickling presentation by Debanshu Shekhar. Titled 'The Loser,' the play is based on the book 'Life of a Software Engineer' by Dipen Ambalia. The drama unfolds as a monologue that has the protagonist, a reluctant software engineer, narrate his experience working at a merciless corporate. Having had his literary ambitions crushed by the ambitious desires of his father, the young man finds himself pursuing an occupation he has no interest in. Yet, guided by his integrity, he does his best to be the best at his workplace. However, his sincere dedication goes unnoticed in the ruthless world of corporate competition. Frustrated and upset, he decides to find other ways to keep himself entertained in office and so, he begins to spend time seeking out official loopholes to poke fun at, mentally sorting colleagues into humorous lists and devising shrewd hacks to escape actual work and unwelcome scrutiny. As he casually informs the audience about his hilarious findings, one can't help but think that he would actually have made a really good writer, had he been allowed to pursue his passion. Although the play is light-hearted and keeps you in splits throughout, the dismal twist at the end reveals what the price of following one's dreams can actually be. That is why, the last scene has us sympathize with the protagonist rather than judge him. We find ourselves asking our conscience, "But didn't you do the same?"
Stills from the play: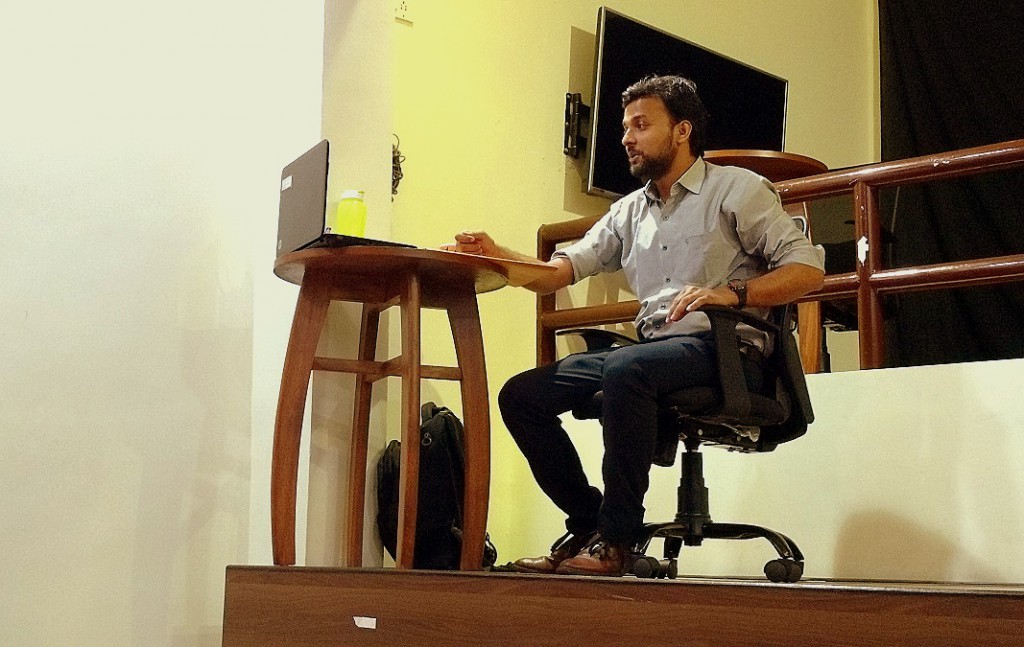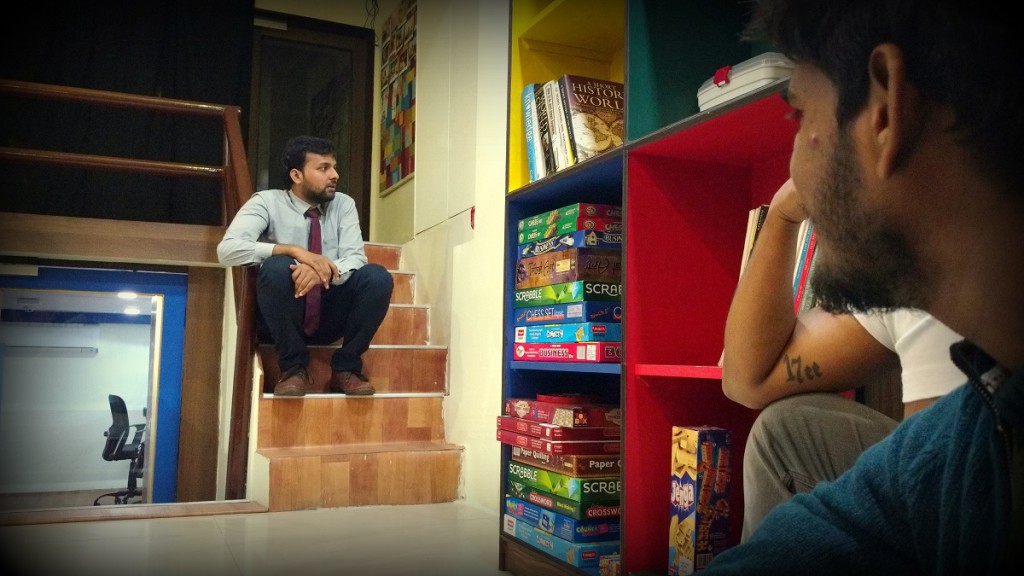 The thundering rounds of applause after every act stood testimony to the caliber of the performances that evening. After three equally enjoyable acts, it was time for us to bring out Drama Alert! evening to a close. But, we assured the audience, as we assure you now, that there are many more such evenings to come. Every Friday, our Drama Alert! evenings offer an interesting lineup of plays, monologues and sketches for drama enthusiasts. The best part is, well, apart from the insightful and entertaining plays themselves, is that entry is free. Plus, you get a free cup of coffee! So, keep checking our Facebook page every Friday, for that's where we share information about our Friday line-up. Brings friends and family along too, and enjoy the magic of live theatre!