Home Maid is a play that shares the experience of a young bachelor, who has recently moved to a new city, away from friends, relatives and especially, his mother. A cartoonist by profession, our young protagonist faces a problem most working professionals staying by themselves face, that of finding a reliable maid who's willing to do more than 'only this' and 'only that.' His previous finds have been quickly dismissed by an overbearing, overindulgent mother and he is once more left helpless and maid-less in an unfamiliar city. However, fortune soon knocks on his door and in enters one of the most docile, most pliable maids one has ever encountered and our protagonist quickly makes her mistress of his broom closet and board. Already a regular in his house, she soon becomes a permanent fixture when our liberal-minded protagonist invites her to share his apartment after a stroke of misfortune causes her to be evicted from her illegal roadside shanty. The young bachelor soon develops a soft-corner for his humble maid and these friendly feelings take on a more passionate hue when he stumbles upon the seductive spectacle of her drying clothes on his balcony. What ensues is a hilarious love story, with our prudent protagonist devising ingenious tests to gauge her character and qualities. Satisfied with all his findings, he finally decides to confess his feelings. However, all's not well in paradise, as the protagonist is shortly served a very severe lesson in caution and heartbreak.
Home Maid is a play worth a watch. The simple plot is efficiently unravelled by two talented actors – Debanshu Shekhar, who plays the role of the amorous bachelor and Roshni Verma, who is brilliant as the bashful, submissive maid. Witty jokes pepper the play and keep you in splits till the end. And though the ending might seem a little drawn-out, the engaging scenes through the rest of the play more than compensate for these few minutes of lethargy.
Stills from the play: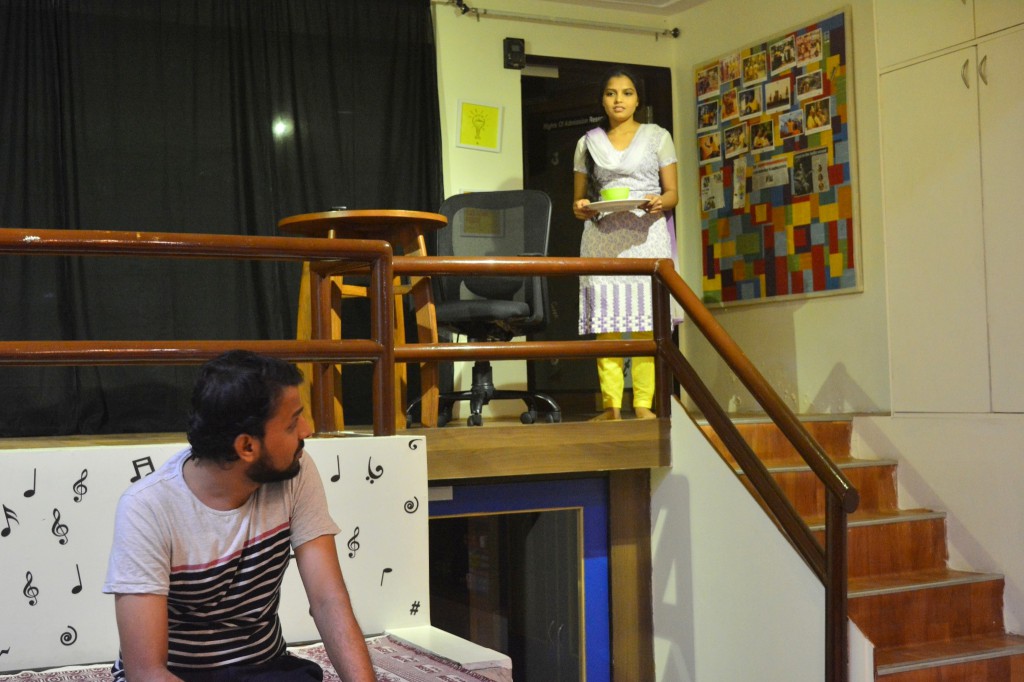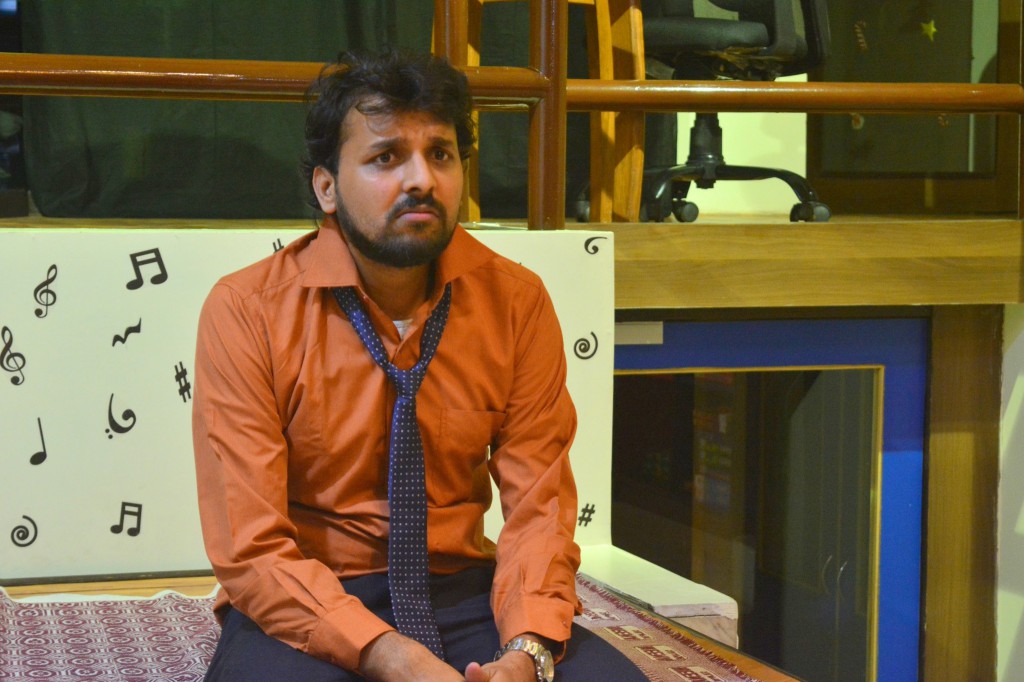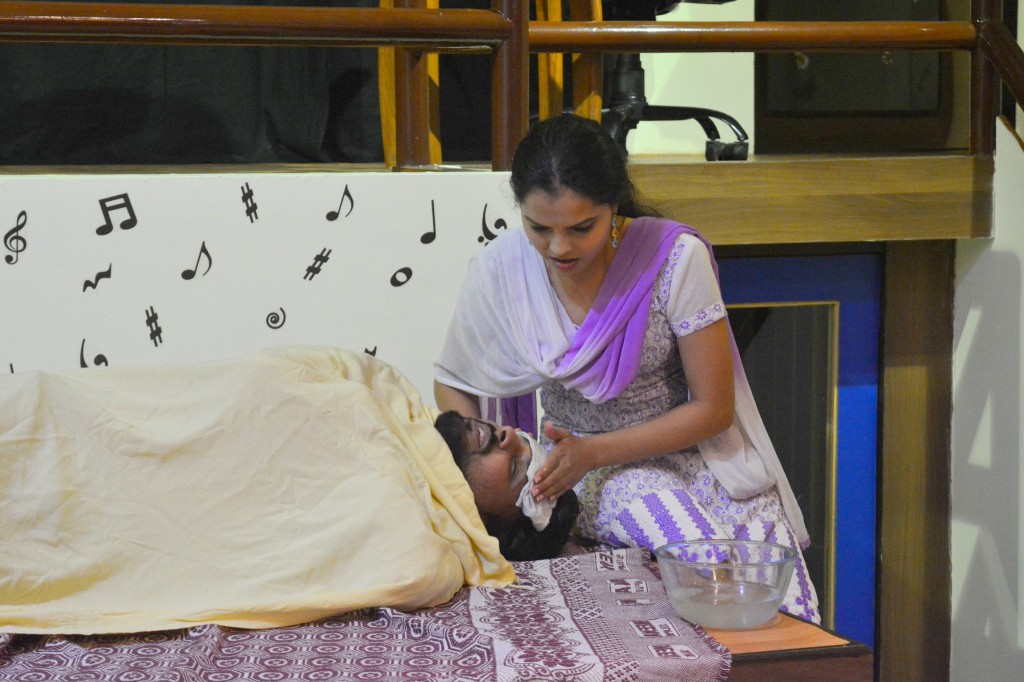 Like the QTube Cafe Facebook page to get timely details about our Drama Alert! Fridays. Performance times and names of plays are listed in advance on the page.