On the 27th of March, Washington, D. C. celebrated the National Cherry Blossom Festival. This festival, while celebrating the regenerating season of spring also commemorates an age old friendship, a friendship between two countries, cemented by the planting of a particular tree – The Cherry Blossom tree. The countries are United States and Japan and this mammoth undertaking of shipping around 3000 Cherry Blossom trees to the States occurred in the year 1912. This unusual friendship story, along with the breathtakingly beautiful photographs of these almost magical pink trees, sparked our interest in this festival and we decided to learn all about it!
The Cherry Blossom Festival is a three week festival, starting from the last Saturday in March till mid-April. Although the planting of the first two trees (by First Lady Helen Herron Taft and Viscountes Chinda, wife of Japanese ambassador) happened in 1912, the championing for the planting of Cherry Blossom trees started way back 1885. Eliza Scidmore and botanist David Fairchild played a significant role in creating awareness about this gorgeous flowering tree. Today, this festival, which sees the blossoming of countless Cherry Blossom trees along the Tidal Basin, the grounds of the Washington monument and in East Potomac Park has become extremely famous and is visited by tourists from around the world.
Along with being a beautiful flower, the cherry blossom also holds a symbolic meaning for many. The flower has a short life span and so, its gorgeous bloom lasts only for a very short period of time. Thus, it has come to signify the transience of life. In Japan, people come together in a ceremony called 'Hamami' where friends and family gather for picnics under cherry blossom trees. People spend hours gazing at these wonderful flowers while remember the fragility of human existence. These heavenly pink and white flowers have been captured in paintings, photographs, poems and are quite popular as tattoo designs too. Here's looking at these delightful flowers, captured in some equally delightful artistic works.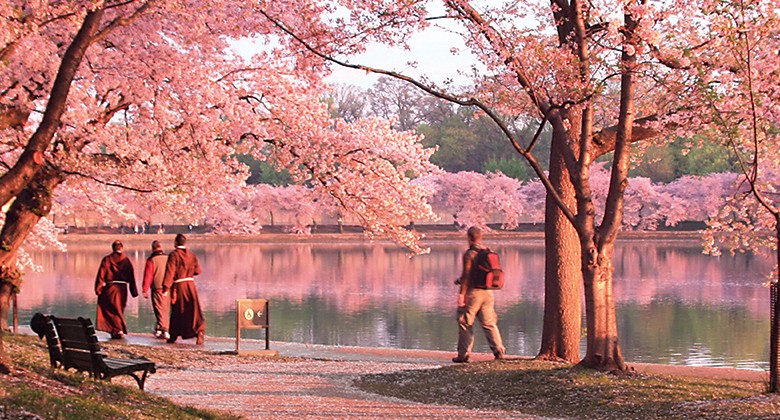 Image courtesy: Washington org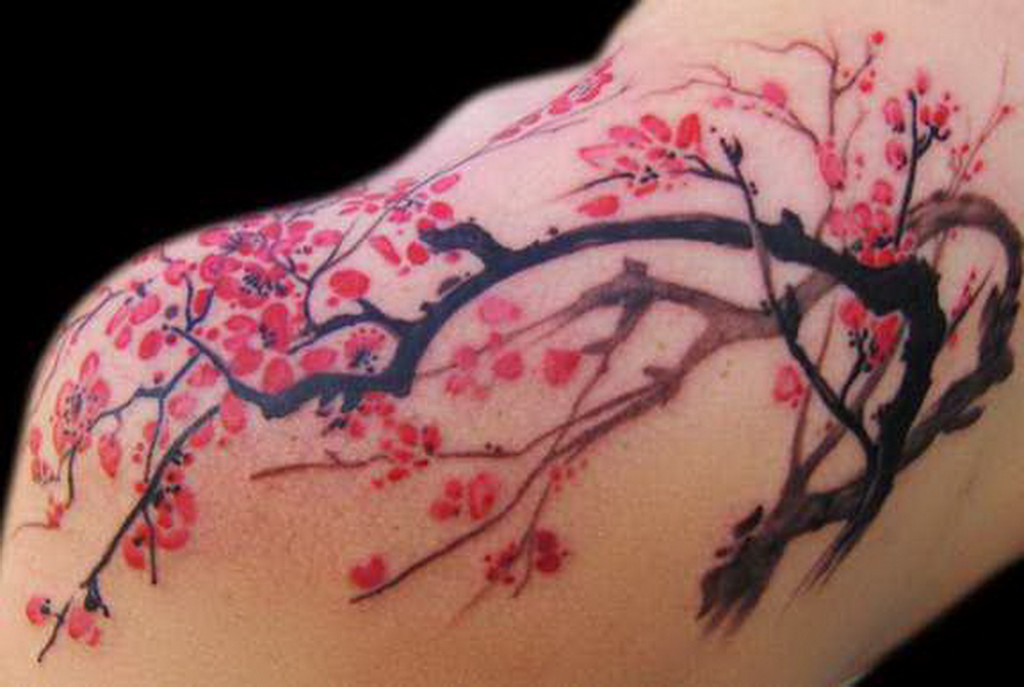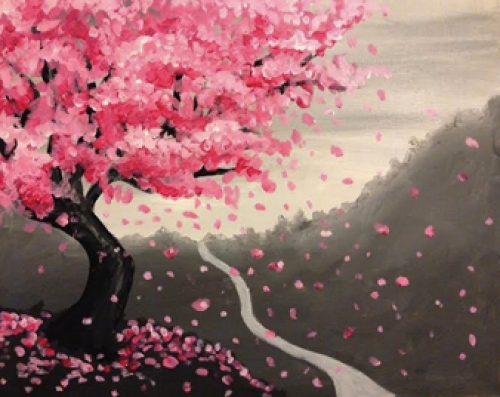 Image courtesy: West Side Today
A Cherry Blossom tree sculpture made stones and wire.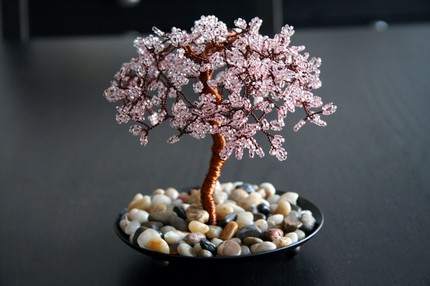 Image courtesy: Style Dive
Cherry Blossoms made by quilling.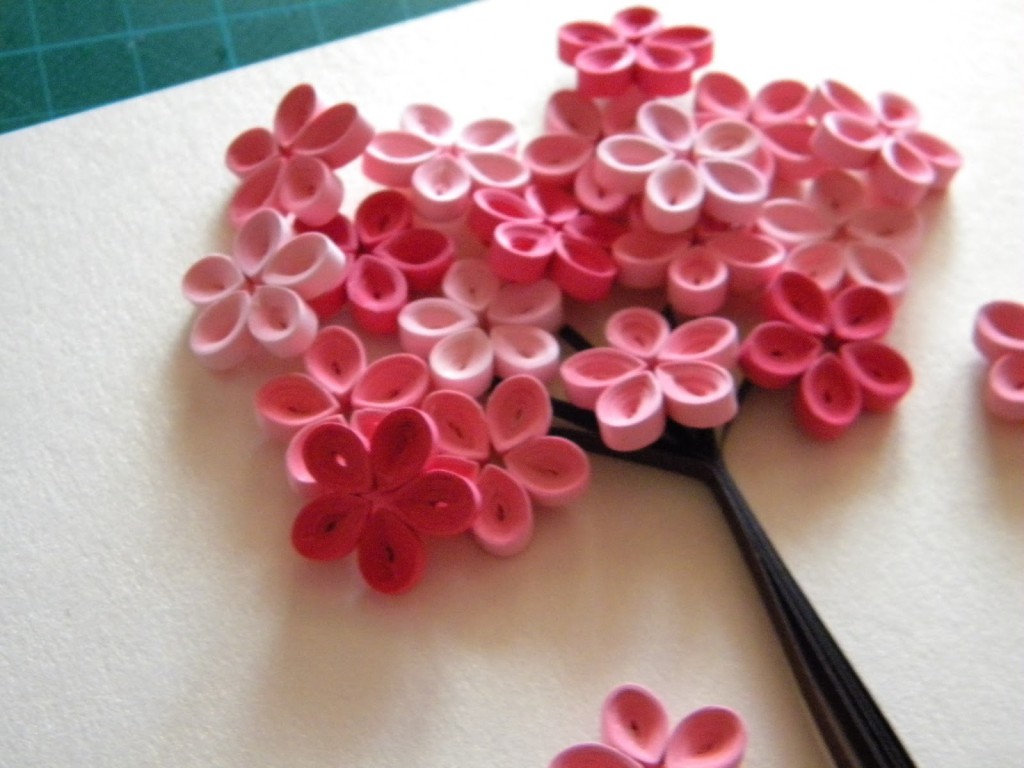 Image courtesy: My Quilling Planet