Never have I seen a poetry event as heavily crowded as was the one I attended this Sunday. Past experience has taught me that poetry terrifies people. Somehow, for reasons I'm yet to fathom, telling someone you're a poet, or that you love poetry can do more damage to your reputation than body odour. Let this damning revelation slip and you risk receiving the proverbial wide berth/arm's length treatment from friends and family. Imagine then, what spying a room full of self-confessed poets and poetry lovers did to my pessimistic spirit! The sudden spike in serotonin levels left me mentally composing a quick rhyme, but a trip, followed by an ungainly stumble into a room full of people checked my poetic pursuit. Dismissing the wayward line, and summoning my longest and best attention span, I dived headlong into a session designed to tease and please lovers of poetry.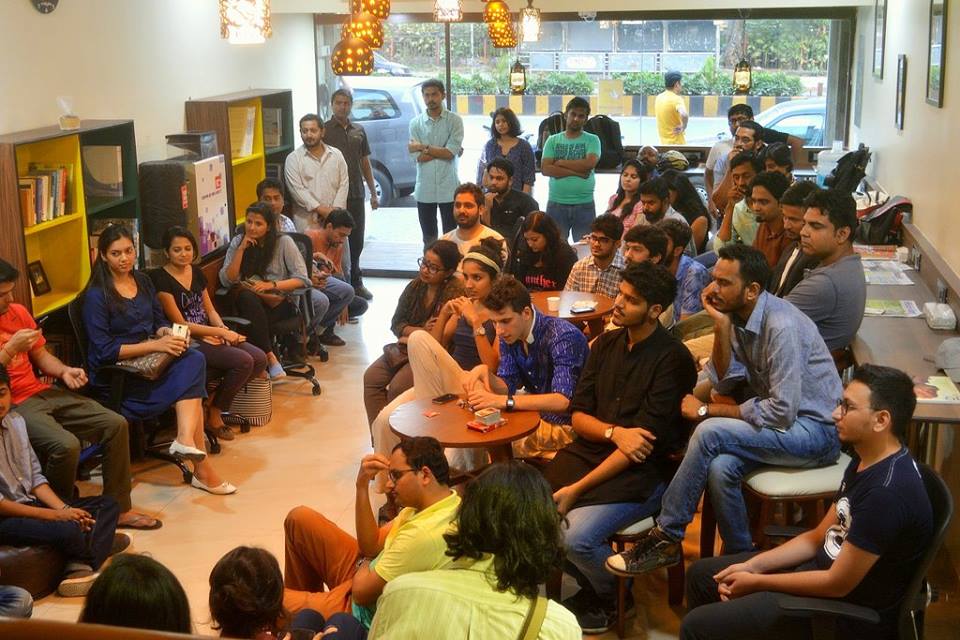 The session I was part of was The Poetry Club Mumbai's thirty-sixth poetry reading session, which means there have been thirty-five such, from the looks of it, highly successful sessions before it. But, The Poetry Club (TPC) had less popular beginnings, as Ankita Shah, one of the founders of this initiative informs me. The idea to start TPC kicked off on a whim, when she found a kindred spirit in friend and co-founder Trupthi Shetty; both commerce students, both pursuing a CA degree and more importantly, both fans of the written word. Their discussions about the scope for poets in the city led to a disappointing finding, that there weren't many non-competitive opportunities available to bashful first-timers and nervous performers. Eager to plug in this gap, they decided to host a small reading session with like-minded friends, where every attendee had to bring along one original poem to share with the group. What started off as an informal coffee shop meet-up way back in 2013 has today flourished into one of the most popular and influential poetry-centric organizations in the city.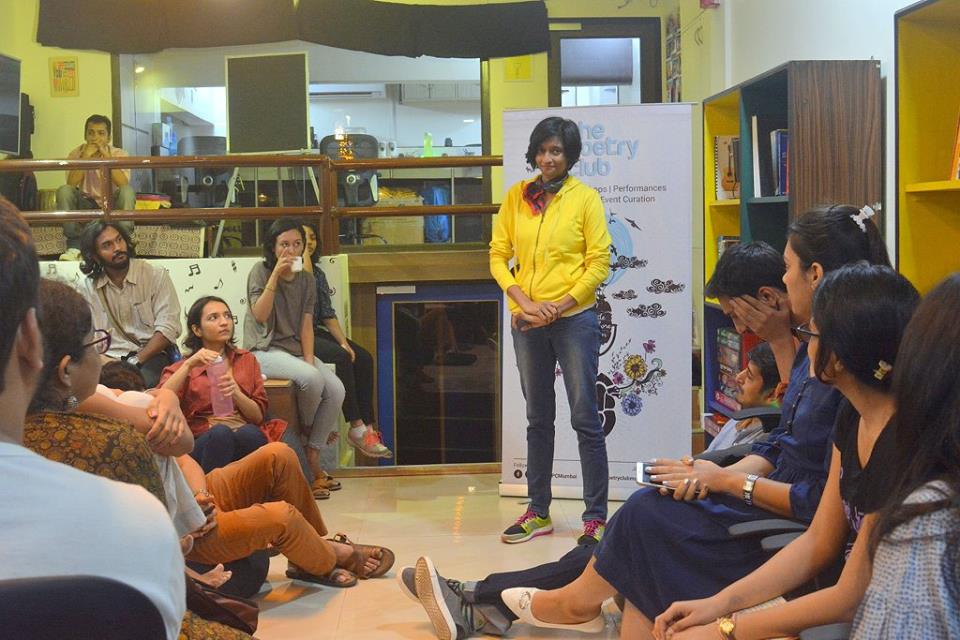 The tradition of having every attendee read an original poem has been kept alive and so has the tradition of keeping the meet-up open to everyone. Thanks to this, I got to sample beautiful poetry that evening. The room offered up a healthy mix of veterans and first-timers. The experienced poets read their poems with a quiet confidence that was inspiring while the first-timers won hearts with their raw, honest performances. Everyone received applause after performing, irrespective of how profound or simple the poem was. This is what makes the atmosphere so welcoming and why even the most diffident performer seemed comfortable reading out a self-written piece. The themes explored were varied, from love and loss to the recent spate of terror attacks to the challenges of living in a bustling metropolis to the capriciousness of time, perfectly crafted lyrical lines questioned, probed, and explored these themes in all their complexity. There was no restrictions on poetry forms or language either. While some attempted spoken word performances, others performed ghazals, shayaris, and poems exploring a range of rhyme schemes. Every recitation was followed by a quick feedback session that saw audience members comment on the strengths and weaknesses of the poem. Often the observations led to prolonged discussions on writing techniques, the relevance of poetic devices and the possibility/impossibility of creating truly original content. These short discussions helped the writer in me grasp concepts that had eluded me before and come to terms with some of my composition-related fears.  This format, of inviting the audience to critique poems, is what sets TPC's sessions apart from the other poetry slams happening in the city.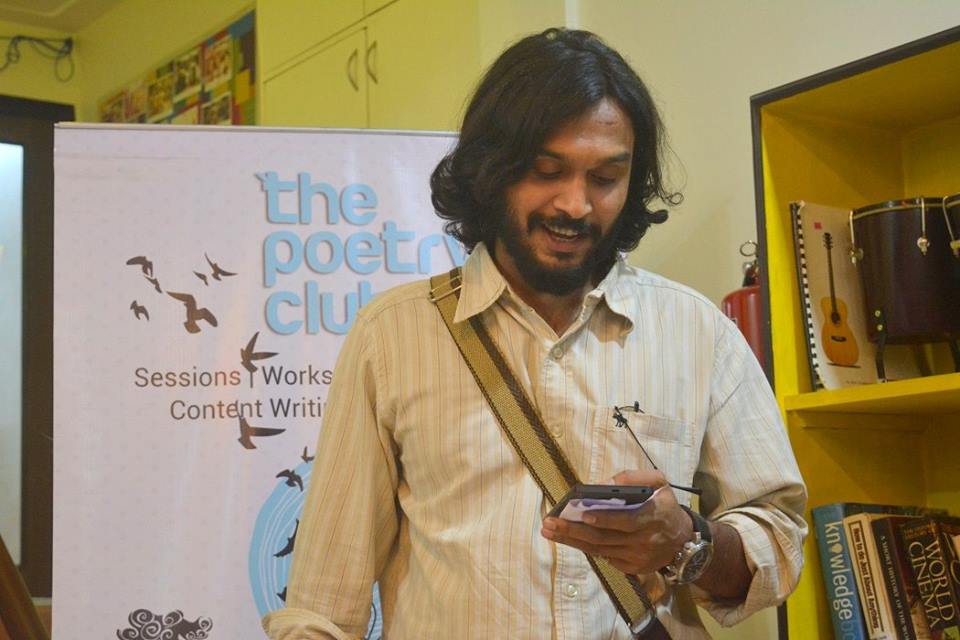 Engrossed in the session, I found myself completely oblivious to the fact that a good four hours had passed. It was when Ankita announced that there was just one reading left that it struck me that this might've been the longest time I'd ever spent listening to poetry being read! This is  definitely a session I'd like to attend again because although it lasted for just an evening, there were so many learnings to take home. It made me realize how brave the quiet poet actually is. It takes a great deal of courage to share your most private musings with complete strangers and it was so heartening to see so many willing to do this!
To know more about TPC, Mumbai, visit their Facebook page: The Poetry Club