When you're in the proverbial 'city that never sleeps,' you can never run short ways to have fun. Whether it's a crazy after hours party, an intellectually challenging drama or a hilarious stand up comedy event, you're sure to find something to keep you entertained. To help you have a fun week, we've created a short and sweet list of events/plays/shows you must attend in the city. We hope these events help you get your daily dose of happiness!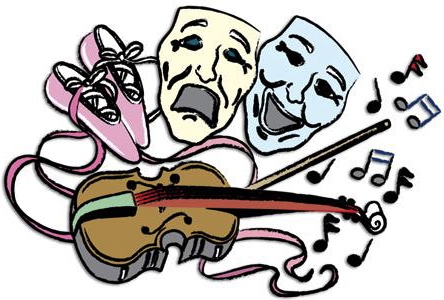 Image courtesy: talent pages uk
When death comes calling, what do you do?
Everyman is a play that questions and makes us to question the priorities and accomplishments we hold sacred in life. Will these come in handy when the last hour strikes? What will we want the most when death does come knocking on our doors?
To know more about this play, visit: http://bit.ly/1HUzeyA
What do our celebrations really celebrate?
By exploring the bunting, an essential decorative item for all our festivities, this art exhibition also brings to light some pressing issues, like the impact mass production has on traditional industries. To know more about this exhibition: http://bit.ly/1DIPNcY
Let music wash away the blues
Gary Lawyer, who is also known as 'the man with a golden voice' will be paying tribute to one of the greatest rock bands the music world has ever seen- The Doors. Head towards Hard Rock Cafe this Thursday, at 8.30 pm to enjoy an evening of wonderful music!
Also, if your purse feels too light because month end's here, worry not, for the NSPA has something in store for you. Our artists perform at various places in the city and the best part is that you don't have to spend a pie to watch these performances. Check out our event list here: http://bit.ly/1J7HAkk
Digging beneath the surface
This Thursday, movie lovers are in for a treat. David Lynch's 'The Elephant Man' is going to be screened at Matterden at 8 pm. Head over to watch this intriguing, eye-opening play! For more details: http://bit.ly/1I4wQ6t
Well, we hope this list helps you have a happy, 'event-full' week.