It's time for us to share you our 'must see, must do' things for this week.
Glass Art exhibition
Glass art is not something we get to hear about or see often. This week, you get a chance to look up some beautiful work by an artist well known for her work in the field- Srila Mookherjee. Srila tries out different techniques on the medium to create glass art work that displays unique characteristics. Her most recent collection, which will be on display, takes inspiration from shapes, patterns and impressions found in the natural world.
For more details: Found in Nature – Blown Glass Art by Srila Mookherjee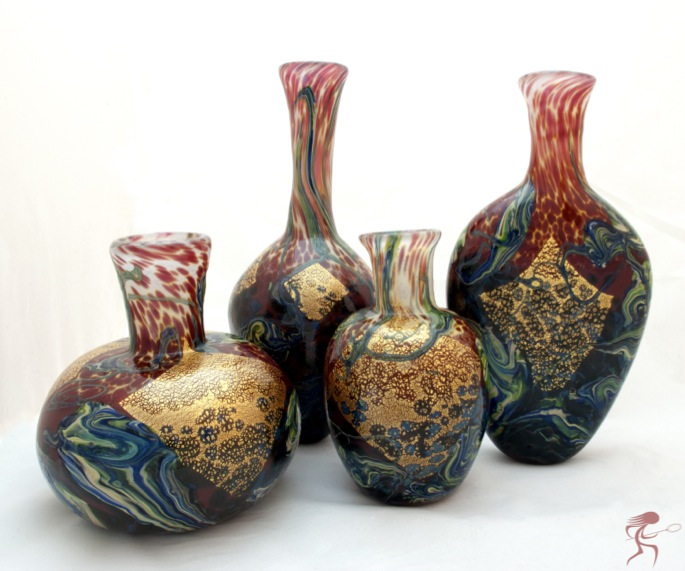 Image courtesy: happeningplaces.info
Book launch & creative writing workshop
Kulpreet Yadav will talk about her latest spy thriller 'The Girl Who Loved a Pirate' and Ravi Subramanian and Kiran Manral will join her in the discussion. Following the discussion, Kulpreet Yadav will conduct a creative writing workshop for all the budding writers in the room. So, come be a part of it!
For more details: Book Launch of 'The Girl who loved a Pirate'
Live music in the city
Mihir Joshi Band at Hard Rock Café
Watch the Mihir Joshi Band perform live at HRC, this Thursday. The band has been an integral part of Mumbai's rock music scene for a while and their album 'Mumbai Blues' has won much applause. Their music has a distinct Rock n Roll edge and one can even sense a mind blues influence. Bring your buddies along to enjoy an evening of good music and a couple of drinks!
For more details: Mihir Joshi Band at HRC
If your purse strings are rather tight at the moment, well NSPA to the rescue! Our artists put up fab performances at various public spaces in the city. They perform different genres of music, from folk to Sufi to classical to western, so there's something for everybody. The best part about these performances is that they're free!
To know which artist will be performing where, check out our events page: NSPA Events
Plays
Aisi Tasi Democracy Tour 2015
Three talented individual come together to put up an act that entertains and educates. The show will see performances by stand-up comedian and social-satirist Sanjay Rajoura , stand-up comedian, writer and lyricist Varun Grover who is known for his exceptional work in critically acclaimed films like Gangs of Wassepur, Dum Laga Ke Haisha, and 'Masaan' and Bass Player and Vocalist Rahul Ram from the legendary band "Indian Ocean."
For more details: Aisi Tasi Democracy Tour 2015
Hope y'all have a great week!