If there's one trick in the book that never fails you, it's the hair update trick. Every woman knows that getting a new hairdo is the quickest and surest way to freshen up your look. Gone are the days when a haircut or colouring a few strands were the only options available. Today, from getting a funky hair tattoo to styling your hair into a sculpture, there are a ton of hair styling options available. Here are some of the funkiest trends we came across. How many of these would you be willing to try?
Stencil Art
Artist Janine Ker of Salon Aguayo uses a stencil, several hair dyes and her mind-boggling skill to create gorgeous designs on hair. Take a look at her gorgeous creations.
Image courtesy: Cosmopolitan
Hidden Hair Tattoos
Although these are called tattoos, they aren't created using a needle and ink. Created within an undercut, these tattoo-like shapes are created by shaving hair. The best part about these tattoos is that they can be displayed or hidden as desired.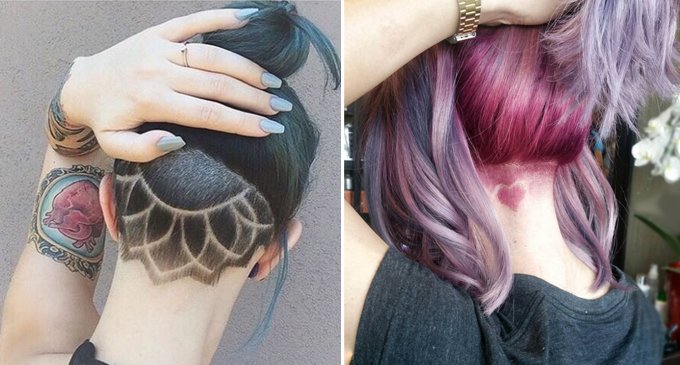 Image courtesy: Pop buzz
Hair Sculpture
This hair art trend isn't for the fainthearted. It involves styling your tresses into flamboyant shapes uses styling tools, products, artificial hair and props. If you think you can rock this, don't let anything in the world stop you from getting a hair sculpture!
Image courtesy: Minnie Muse
Hair Art
This is perfect for art lovers. Draw inspiration from hairstylist Ursula Goff from Kansas, who colours her hair according to the colour schemes of famous paintings. Her hair becomes a veritable canvas as she beautifully blends colours on to her hair.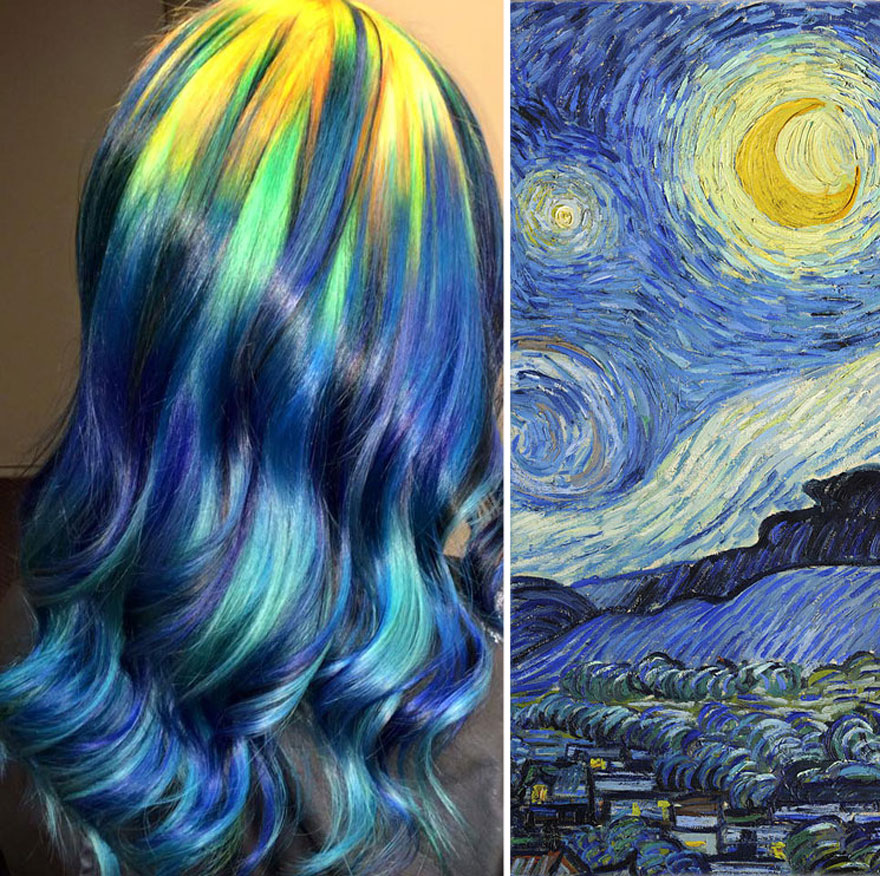 Image courtesy: Bored Panda
Pixelated Hair
This geeky new trend is taking the fashion world by storm. X-Presion a hair research and development country in Madrid has created a new technology that helps disperse hair colour in a pixelated fashion. Here's a sneak peek of this colourful trend.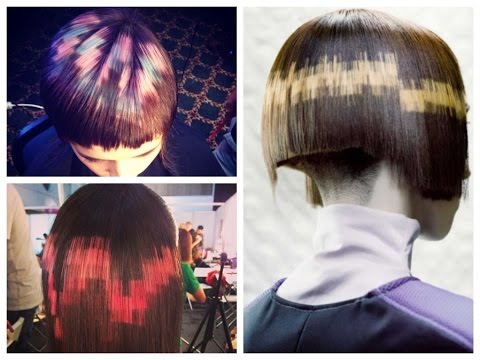 Image courtesy: YouTube