The NSPA organizes a musical showcase at Chuim Village's community space "The Hive" on the 4th Sunday of every month, and it is named "Busking at the Hive". For the October edition, we had NSPA alumni Neeraj Arya (Kabir rock singer/guitarist) and Viren Solanki (multi percussionist) engage in a creative jugalbandhi with existing NSPA artist Heloise Saldanha (Konkani folk singer) and hopeful new recruit Manuel DSouza (singer/violinist/guitarist)! The intimate gathering that turned up to watch the four artists applauded their storytelling skills, and congratulated the NSPA on envisioning this experimental collaboration.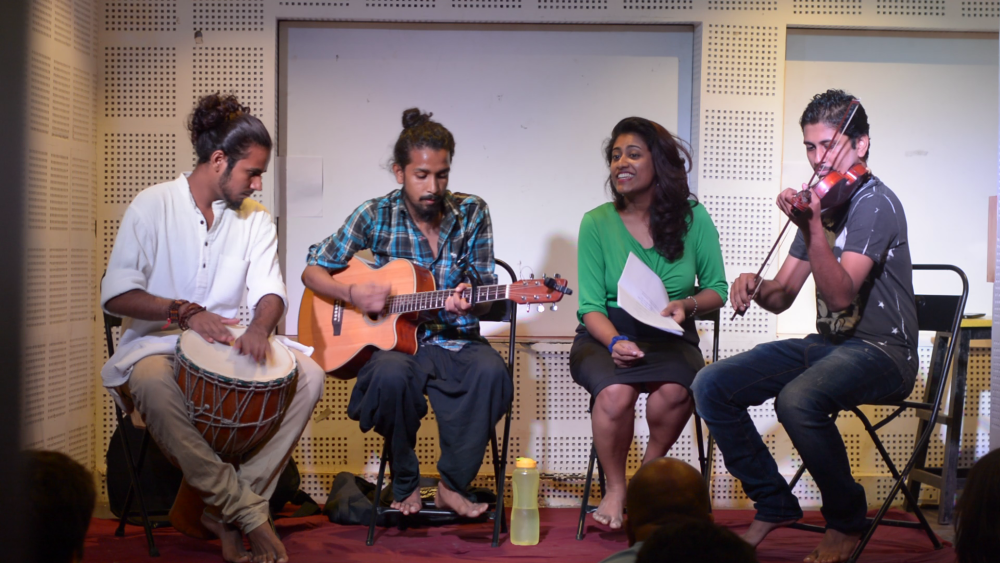 "It took me back to Greenwich Village's folk music days of the New York of the 60s!" said one ecstatic Canadian audience member, while another remarked that so many musical performances had lost the magic of innovation, but that it was still alive for anyone to witness in the intimate nighttime gatherings taking place in all corners of Mumbai.
Well, here's to keeping the magic alive!