Monday is officially the most hated day of the week. In a bid to turn this verdict around, a group of enthusiastic youngsters teamed up to organize 'Bhayanak Bakra,' an open mic session for comedians. The evening saw a mix of veterans and first-timers perform. While the more experienced comics belted out one punch line after the next, the newcomers did their best to evoke a few laughs too. And although some of their jokes lacked the punch required, we had to applaud them for their guts and resilience. The best part of the event however, was the motive behind it. While the event did brighten up the days of many in the room, it also sought to spread cheer among those not present by donating the proceeds earned to the Cancer Aid Foundation. Here are a few photos from the evening.
Comedian Sumukhi Suresh's impression of a hip, happening, know-it-all teenager left the audience in splits.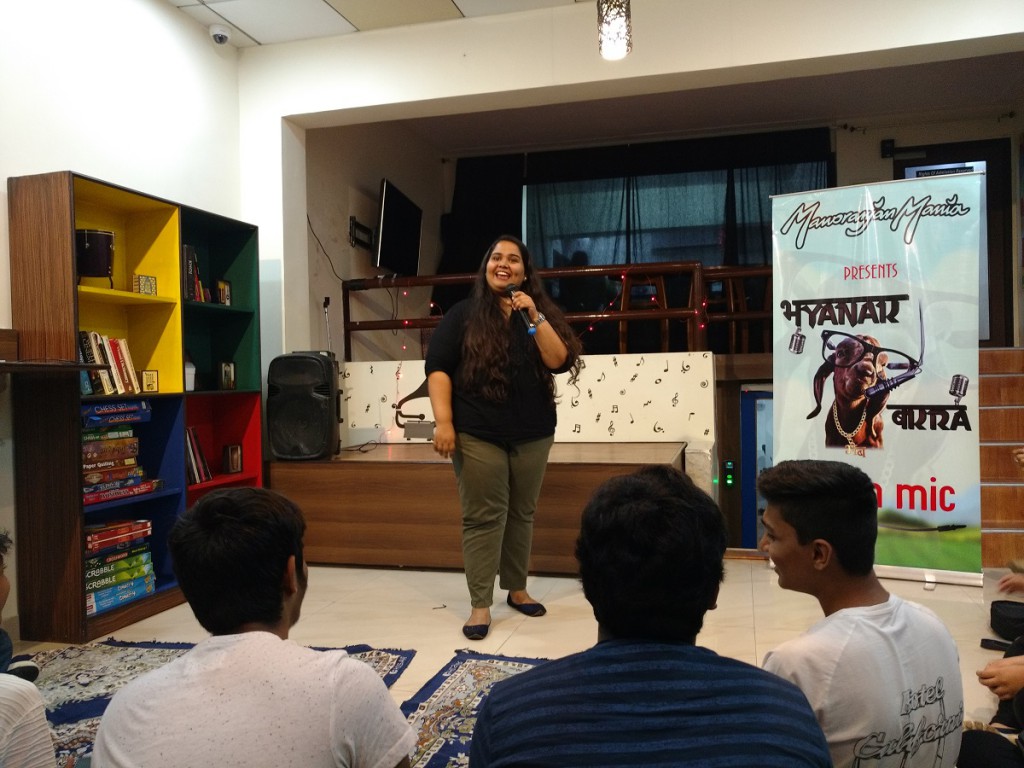 Comedian Navin Norohna's hilarious take on pigeons, popcorn and the trials of gay men was witty and on point!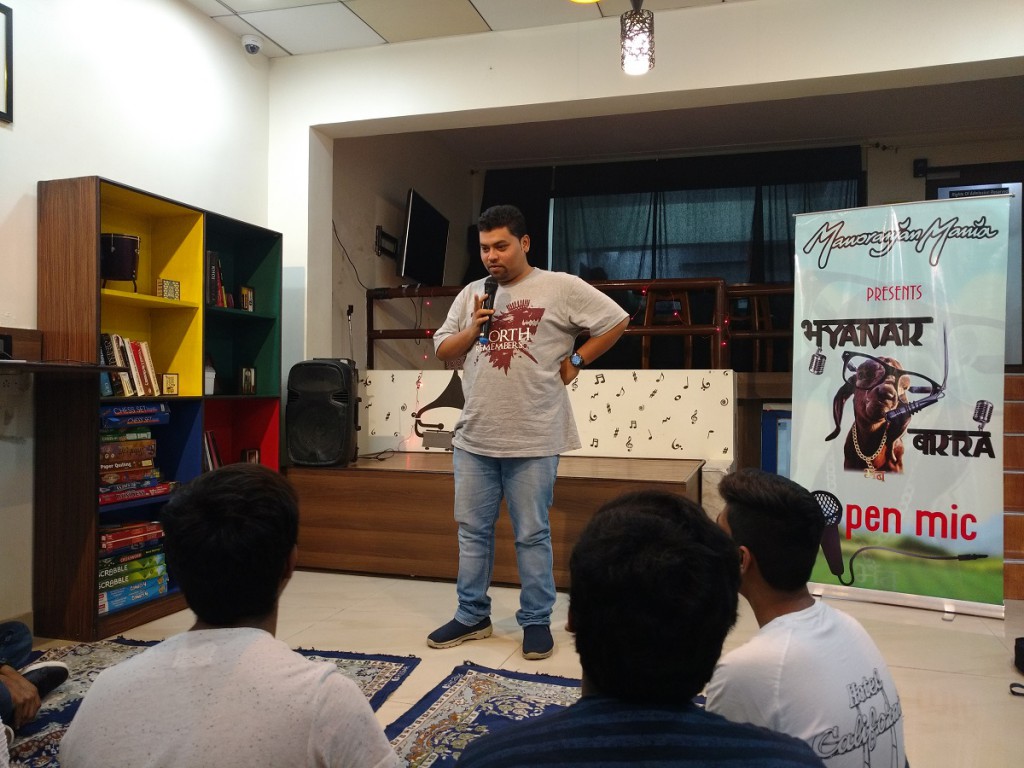 Abijit Ganguly discussed Bombay's population problem and also addressed a topic not many people have the guts to talk about – How soon is it okay to have sex after a funeral? Yes, you heard that right. What ensued was a good ten minutes of valid arguments and non-stop laughter!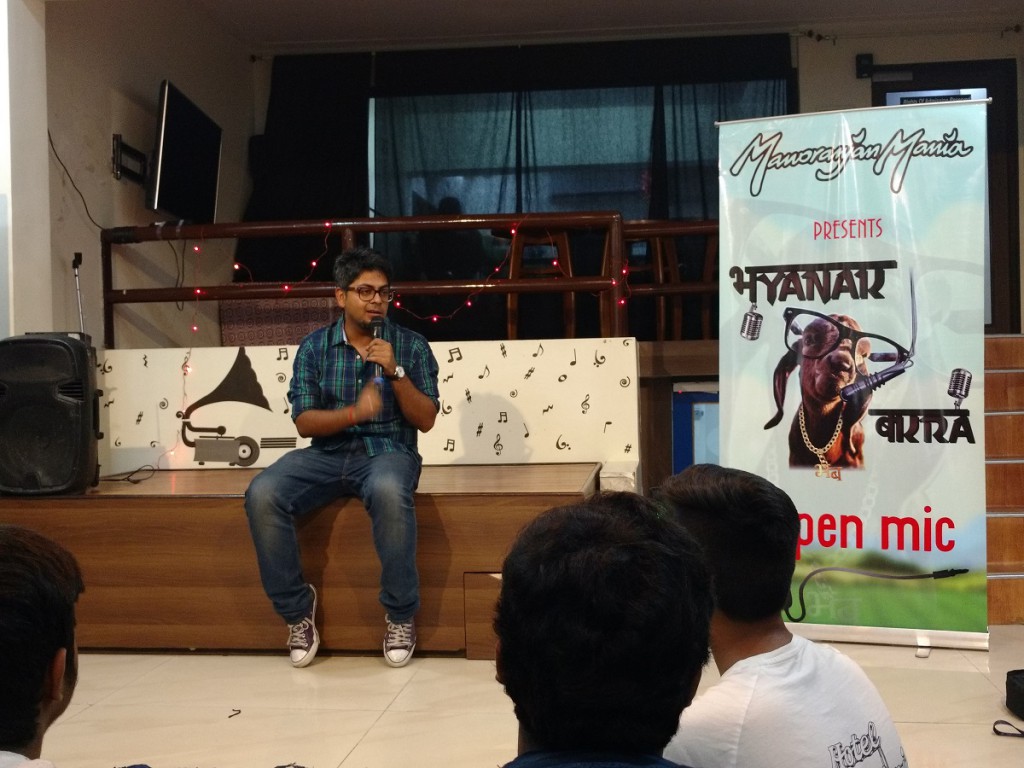 This young comedian performed a decently funny set and also used the platform to talk about a learning disability – dyslexia.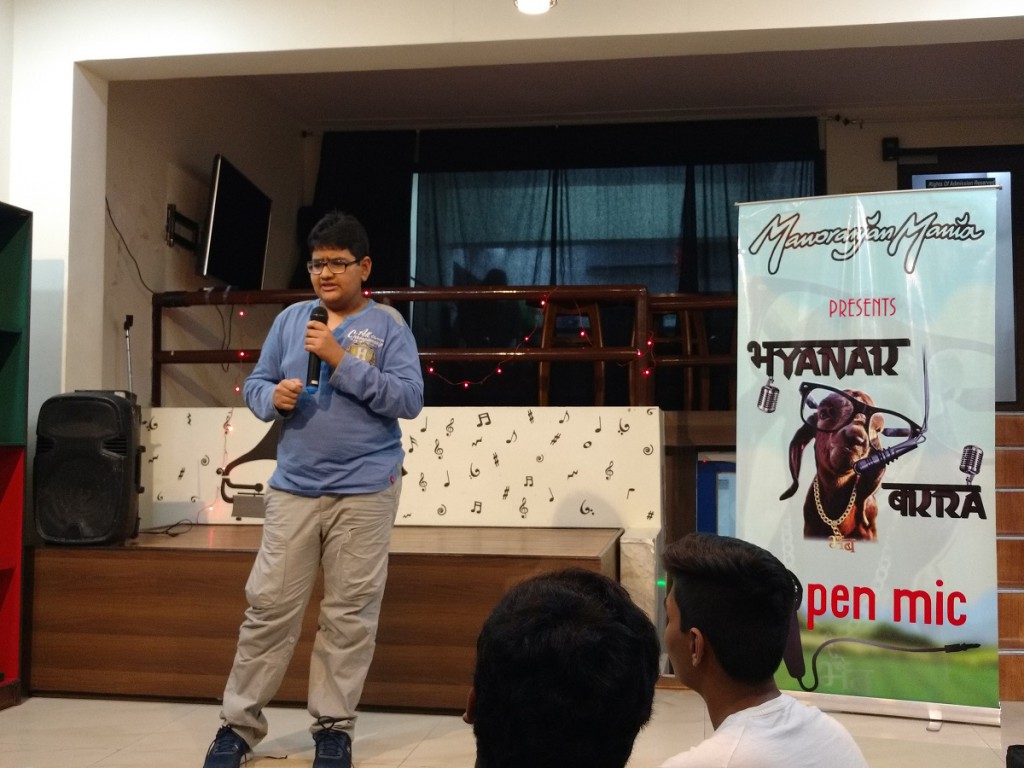 If you'd like to organize a similar event at the Café, send us an email at qtubecafe@nspa.in