Those familiar graffiti-filled walls told us we were almost there, that and the bunches of giggling teenagers along the way. This Sunday, we performed at Kaleidoscope, also called 'K-Scope,' (because teenagers always like to shorten words, nobody knows why) which happens to be the annual college festival of Sophia. We performed on the lush green lawns surrounding the main building. Our performances started a little after 6 pm so the ambiance was great. A late evening show under the starry skies! (Of course, we didn't have to rely completely on nature's lamps for lighting, but it was a very picturesque setting.)
Three groups from the NSPA performed, each bringing a different genre to this late-evening lawn party. MMS kick-started the evening with some peppy Punjabi folk tracks. Interestingly, the more funky tracks like 'Kala chashma' and 'Dama dam mast kalandar' received a lukewarm response from the audience, while romantic tracks like 'Teri deewani' and 'Saiyan' were instant hits. Choruses were sung with much energy and feeling, perhaps because the lyrics were familiar, perhaps because romantic songs hold a special meaning at this tricky age, when love seems to make the world go round, or you go to class!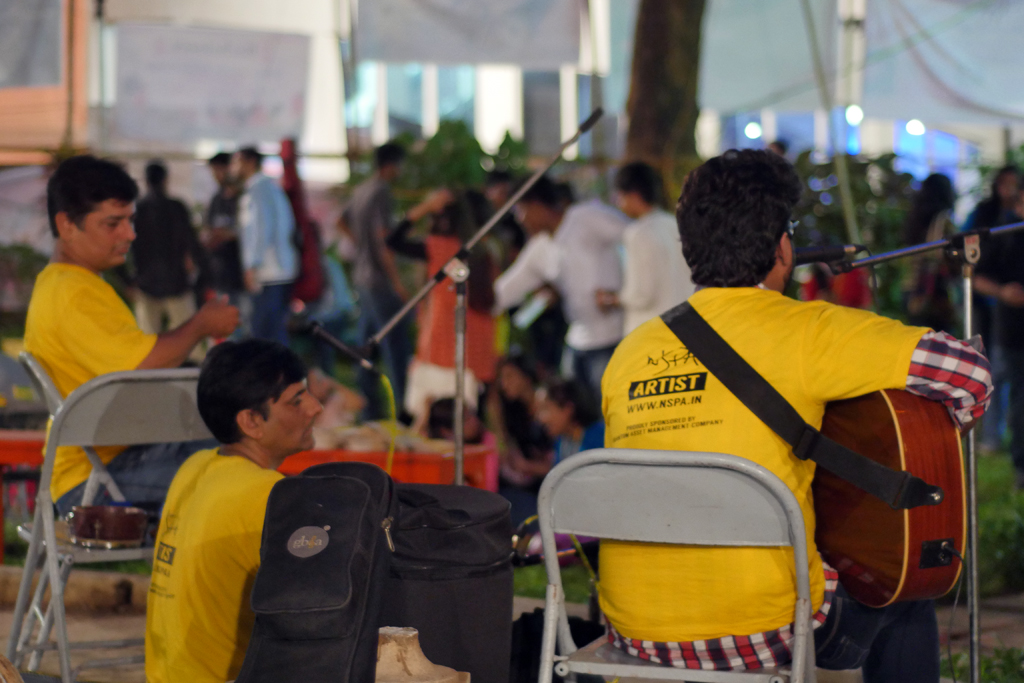 Next up was RAM-Trio, who brought their special blend of Sufi rock music to the evening. The musical appeal of familiar Sufi songs lured in an appreciative audience. Stretched out on the grass, groups of college kids could be seen enjoying the soothing rhythms of Sufi music. Some sang along, some sat in silence listening to the music. An aura of tranquility permeated the air.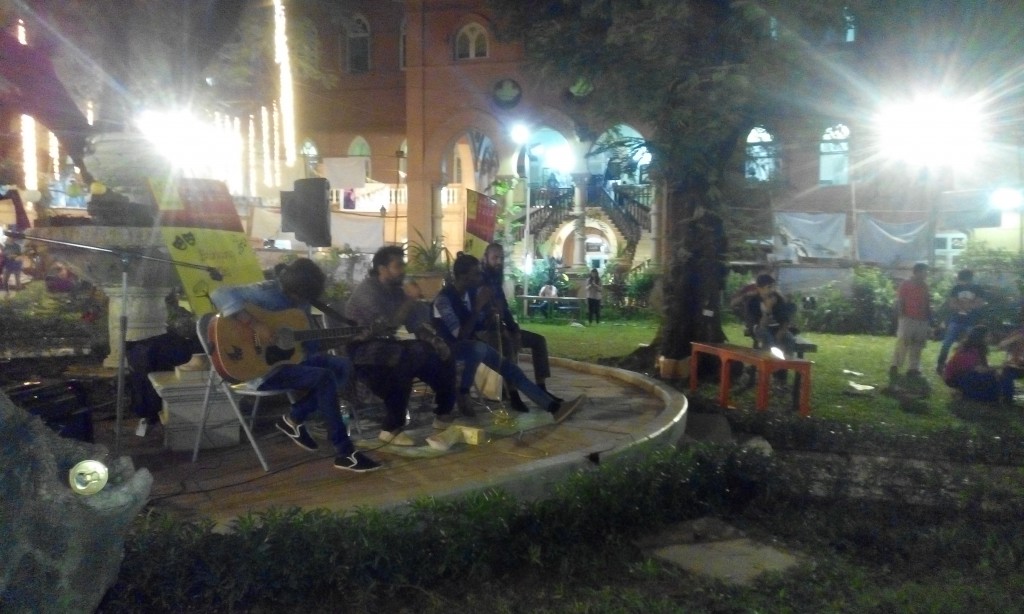 Finally, it was time for our last group to take the stage. Rachel, Rebecca and Kevin serenaded the audience with some pop and blues music. They performed famous pop songs like 'Thrift shop' and 'Sexy and I know It' but with a distinct blues feel. Their renditions were quite interesting and drew a lot of appreciation from the audience.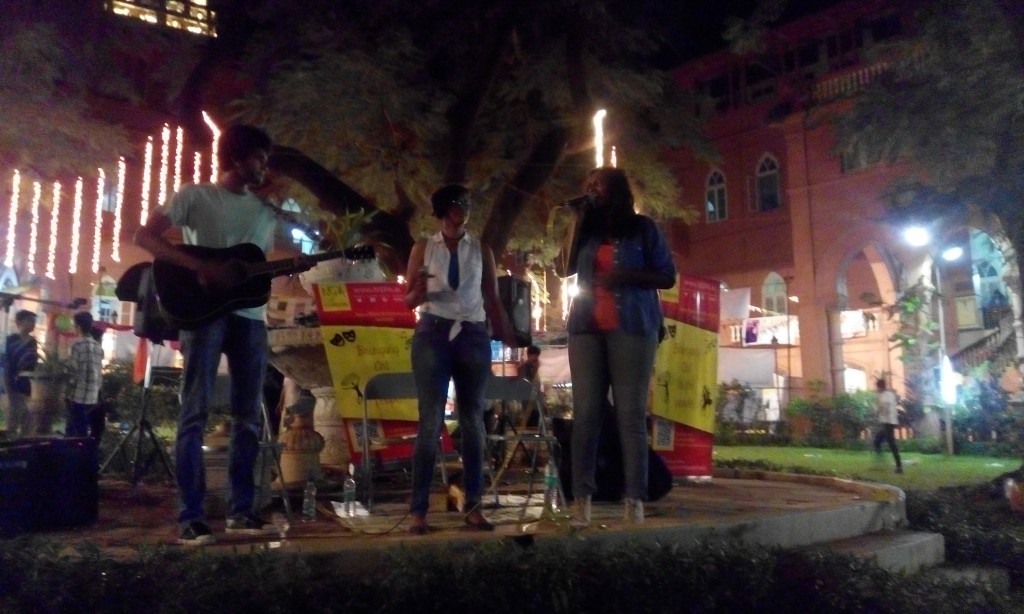 Well, that bought our performances to a close and it was time for us to head out of the venue. It really was a wonderful evening for us, visiting that bustling space, alive with the vibrancy of youth. It brought to mind a saying by Thomas Gray that makes a lot of sense -
that 'Youth smiles without any reason. It is one of its chiefest charms.'
We have a much to learn from the seemingly-stupid adolescent grin.