For centuries, paper has been associated with knowledge and learning. Ancient scribes etched out their intellectual treasures on humble papyrus sheets and it is these fragile, mouldering sheets that have facilitated a glimpse into a world long gone past. As we moved on to making more durable kinds of paper, its use multiplied and today, it is used in a million different ways, and in the manufacturing of a million different products. However, it still remains one of the most important tools for writing and even in this age of screens and QWERTY keypads, we form our first illegible squiggles on a penny plain sheet of paper.
Probably because of its versatility, inexpensiveness or easy availability, artists have come to put this material to use in a completely different way – for making art. We've all tried our hands at making paper boats or butterflies in craft class, but this isn't the kind of art we're talking about. Artists are using paper to make complex, elaborate, fascinating creations, creations that will astound the observer with its beauty and detail. From folded wonders to cut-out marvels to creations that leap out at you, paper is facilitating the making of some truly genius creations in the art world.
Here are some art forms that make use of paper as a primary material:
Quilling
Quilling is an art form in which strips of paper are rolled and then glued together to create interesting patterns. For more complex designs, the strips are looped, twisted and curled.
Art by Anant Nanvare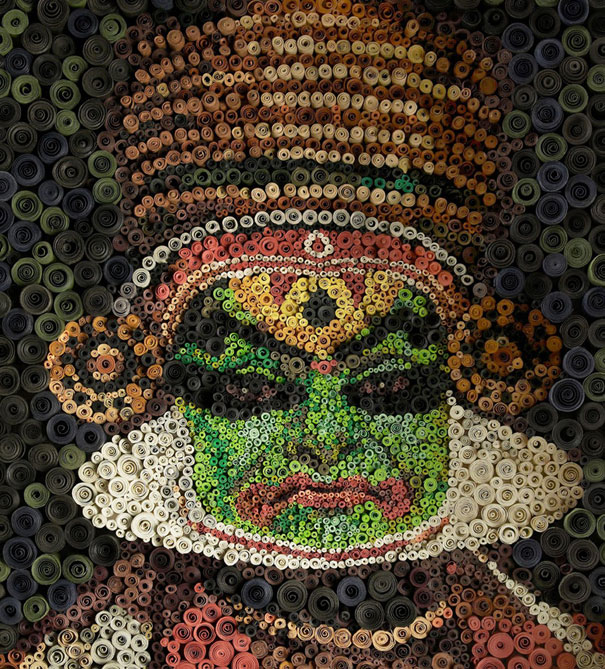 By artist Yulia Brodskaya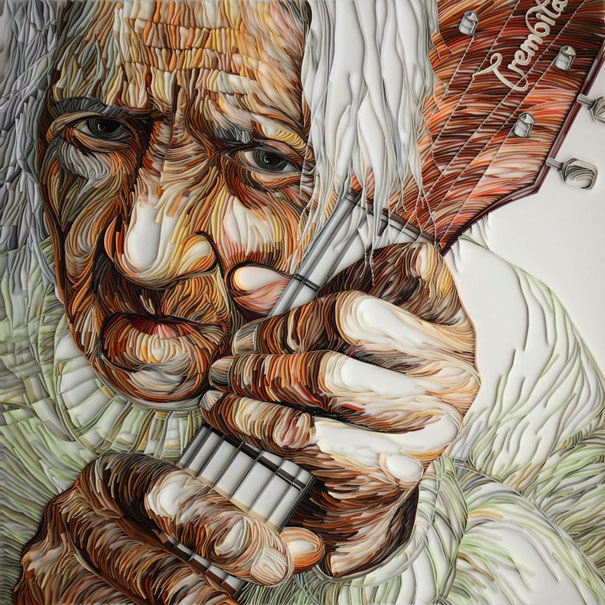 Papier-mâché
Paper pulp is mixed with glue, starch or other adhesives and is then fashioned into shapes. Check out these papier-mâché creations.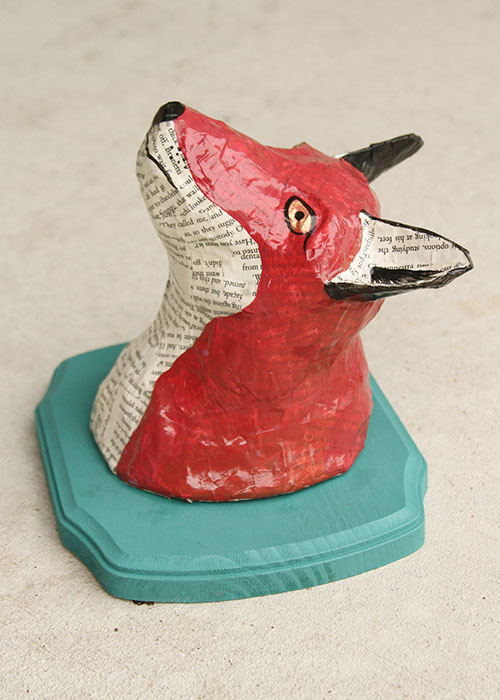 Image courtesy: A sharper focus blog
Origami
Origami is the art of paper folding, an important art form in Japanese culture. Intricate folds help shape the paper piece into life-like shapes.
Origami art by Hung Cuong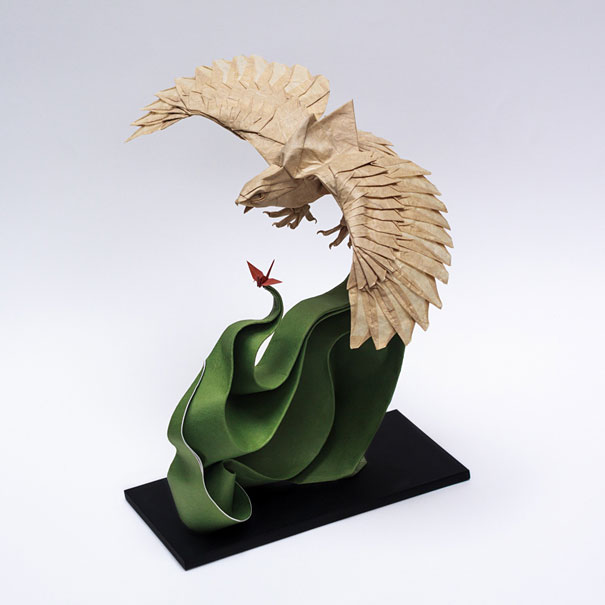 Origami used to decorate a wall (artwork by Mademoiselle Maurice)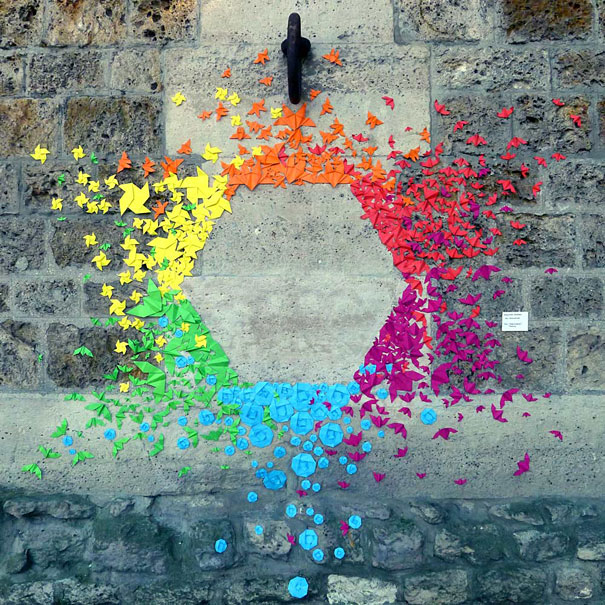 Paper Cut-outs
This is a time-consuming art form that calls for not only tremendous skill, but a high amount of patience. It involves cutting through paper using a knife, blade or any other sharp tool to create patterns and designs.
By artist Hina Aoyama
Art by Lisa Rodden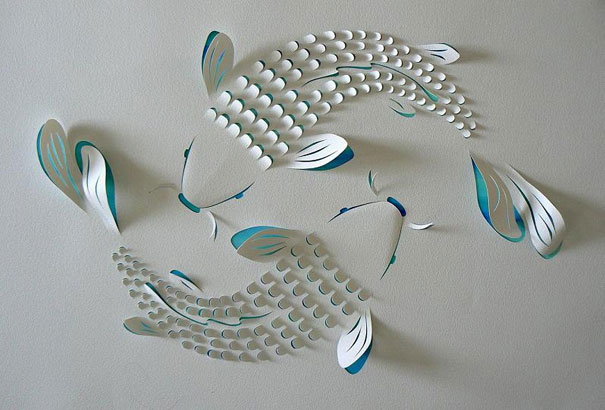 Paper Sculptures
Instead of using clay and POP, paper is used to make sculptures.
By Diana Beltran Herrera
Art by Calvin Nicholls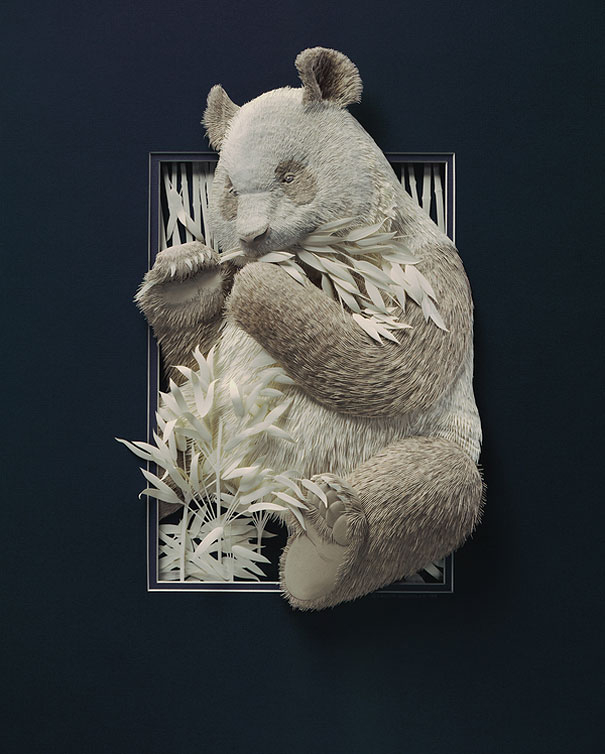 So, instead of depositing piled up papers with the raddhi guy, maybe you can start making something creative out of all those sheets?