Rajasthan is a land overflowing with art and culture. Visit any place in Rajasthan, be it Udaipur, Jodhpur or the very beautiful Jaisalmer and you'll be treated to architectural delights, beautiful carvings and melodious music. Unlike in Mumbai, where the streets are devoid of performers, in Rajasthan, it's quite common to find locals, rustic instruments in hand, performing on the streets. In fact, for many this is a common way of earning a living. They even station themselves in famous forts to give tourists a taste of traditional Rajasthani music. Here are a few local instruments frequently used in traditional Rajasthani folk music. Look out for them the next time you visit this beautiful state.
Kamaicha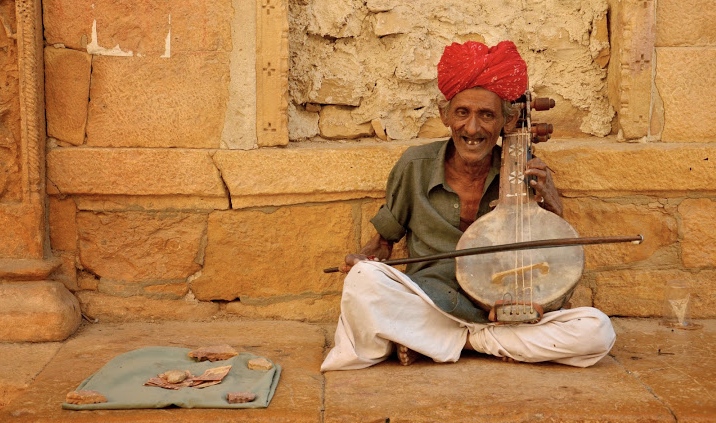 Image courtesy: voyageaway
The Kamaicha is one of the oldest bowed musical instruments in the world. This instrument is made from a single piece of wood and its three main strings are made of goat intestine, while the fourteen others are made of steel. It is used extensively in Rajasthani folk music.
Morsing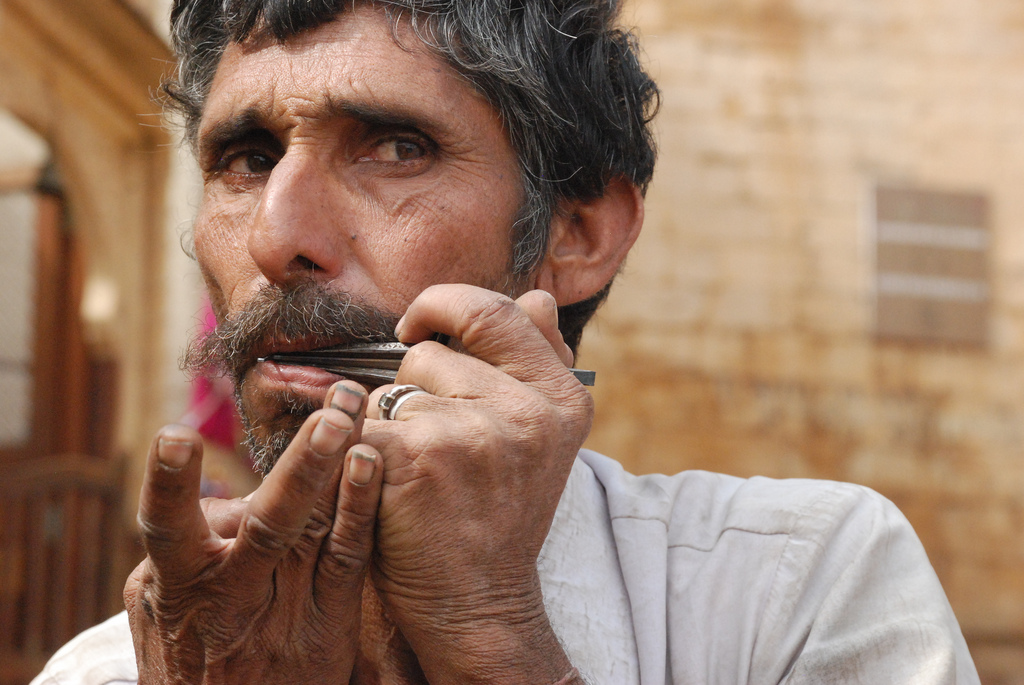 Image courtesy: flickr
This wind percussion instrument, also called 'morchang' is another instrument used widely in Rajasthani folk music. To play this instrument, the player has to hold it firmly between the teeth and strike the metal tongue with the free hand. The movement of the player's tongue, blowing and sucking of air through the instrument produces different sounds.
Nagara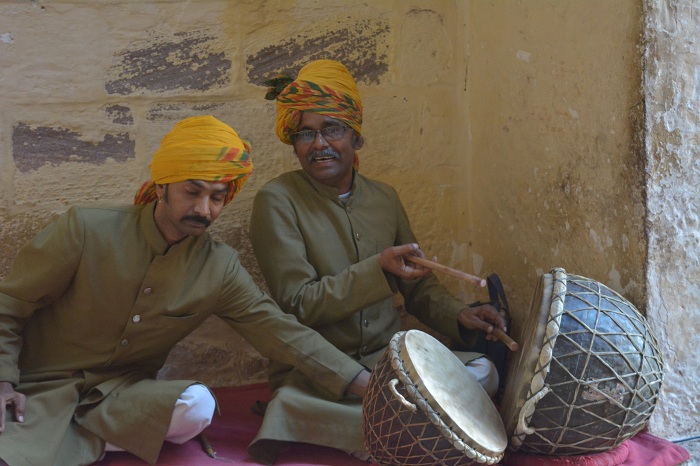 The Nagara is a type of folk kettle drum played with wooden sticks. During ancient times, they were usually played during important ceremonies. This instrument is usually accompanied by the Tasha and Shehnai.
Ravanahatta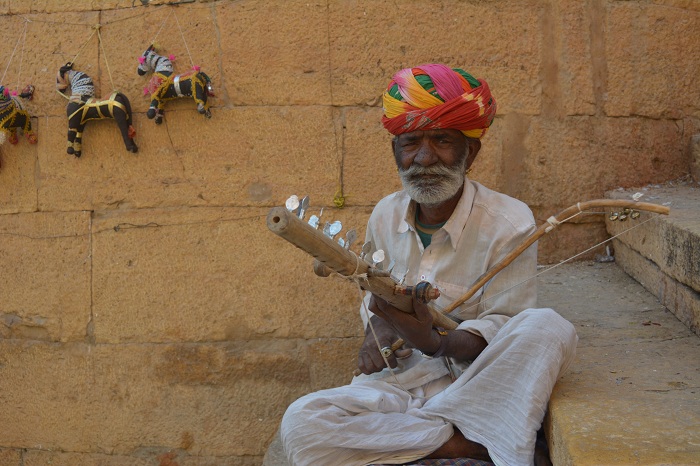 The Ravanahatta is a hand-made bow-string instrument, usually made by the artist himself.  It is an important folk music instrument in Rajasthan and is made from bamboo and coconut shell.  Ravanahatta players are called 'Bhopas' and belong to the Nayak, Bhil or Thori castes.
We hope this article has helped expand your knowledge about traditional Rajasthani folk music instruments!