A merry chill is in the air and bright Santa hats, bobbles and miniature pine trees dot the streets everywhere! Christmas is such a jolly festival; it automatically puts you in a good mood! To spread this cheer with those shuttling in and out of Mumbai, our artists took their instruments and music books to the airport, where they put up fab performances for three days. We have the airport authorities to thank for the opportunity. They also went the extra mile in their efforts to create a festive ambience within the airport. A life-sized decorated Christmas tree, colorful gifts and a cute, sweet-distributing Santa infused a festive flavor inside the Domestic and International terminals.
We had several 5-6 member groups put up performances at the airport. We also had a guest group perform – Alan and choir, this fabulous choir group from IC parish, Borivali. Stationed on the podium in a corner, our artists belted out one Christmas carol after the next and kept commuters entertained as they booked their tickets, checked flight timings and waited for luggage checks. Many commuters, quite taken aback by the spectacle, gathered around our artists to capture their performances on camera. Some stopped awhile to sing along and some commuters even requested our artists to allow them to join them on the podium and sing a few carols! Of course, our artists were more than willing to oblige. It felt great to see everyone, from the security guards to flight personnel to even the cleaning staff nod along to the melodious carols being sung! Well, we did manage to spread happiness all around!
Here are a few images from our airport outing!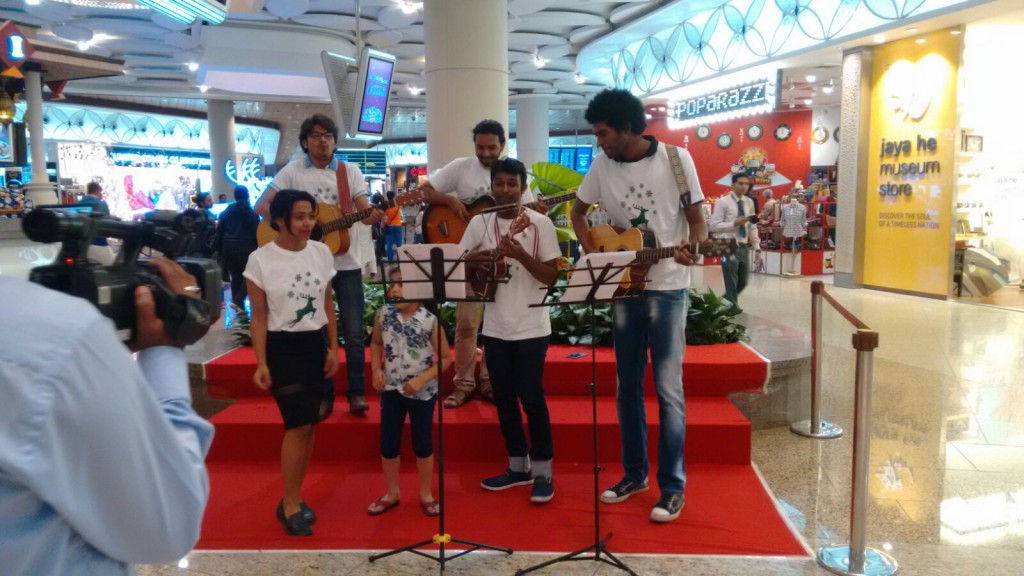 We ditched our trademark yellow tees for these more festive green and white ones.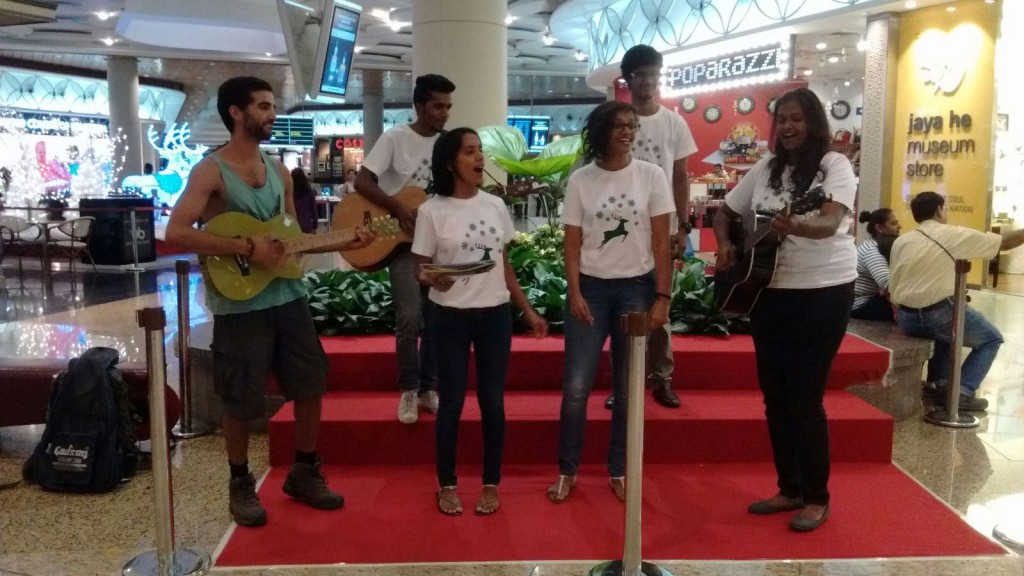 A commuter who happened to have a guitar joined our artists for a few songs!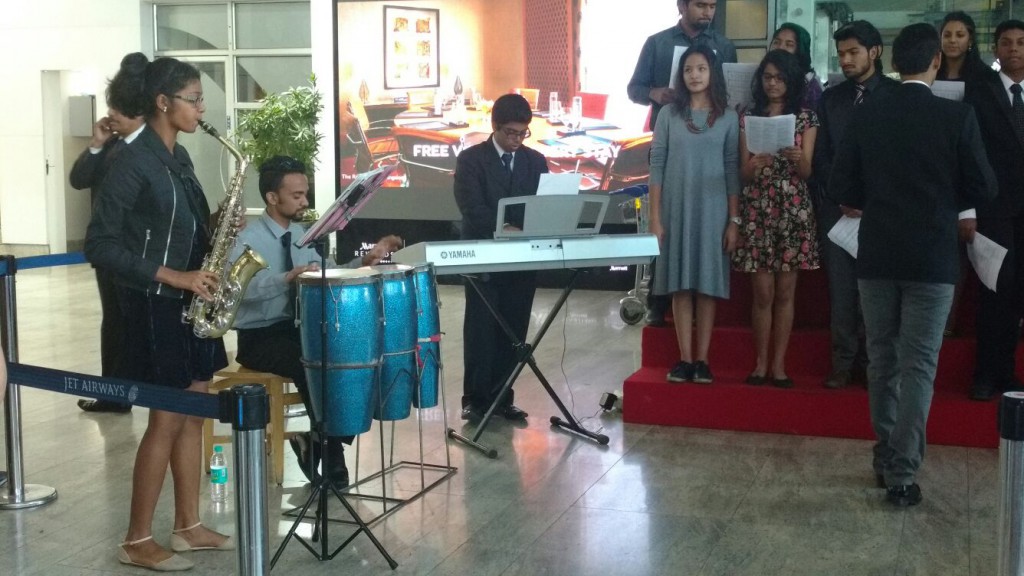 The wonderful and melodious – Alan & choir group from IC parish Borivili. They were our guest artists for the three days.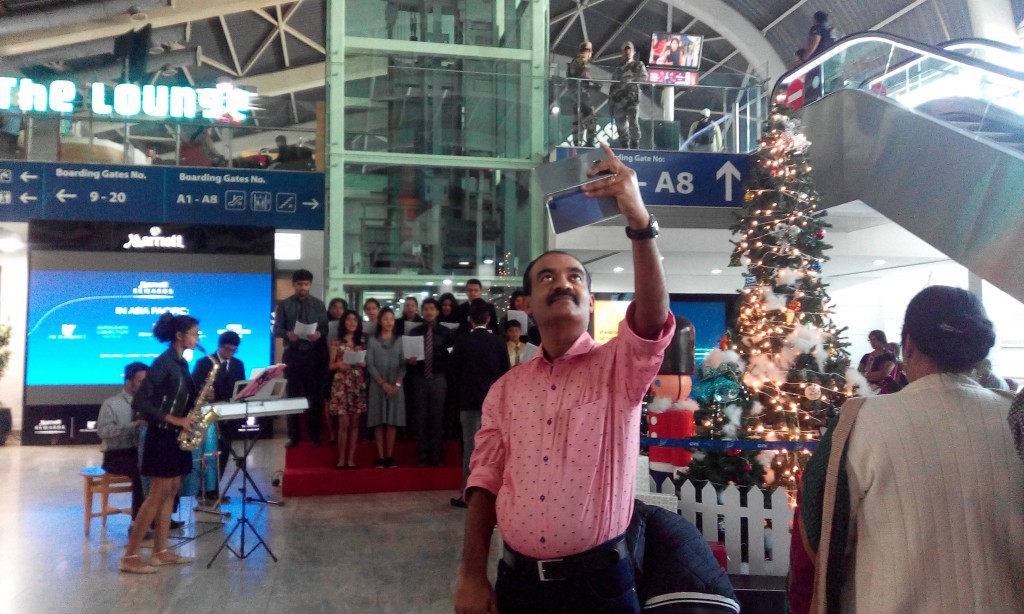 We love when this happens.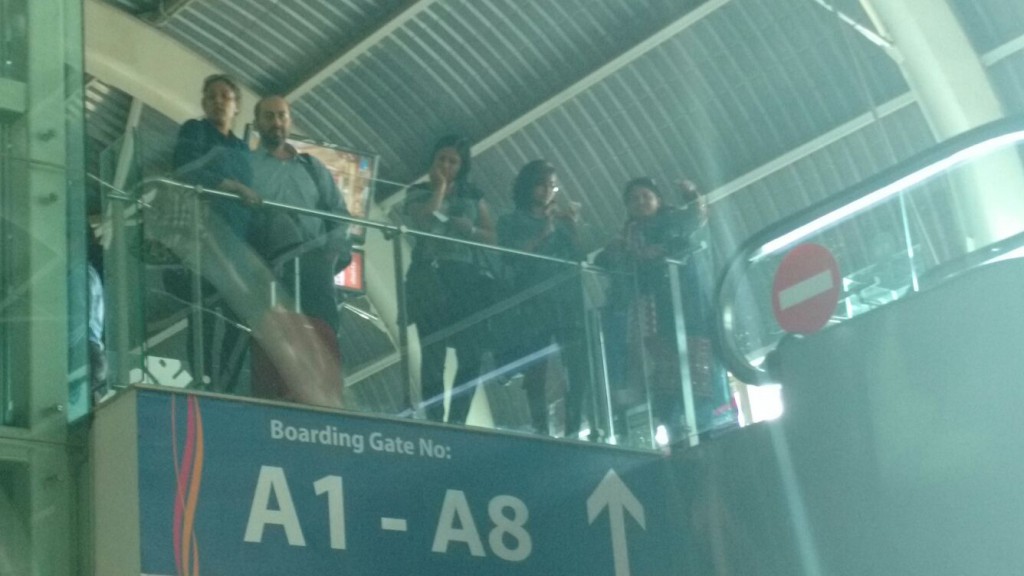 We had an audience everywhere!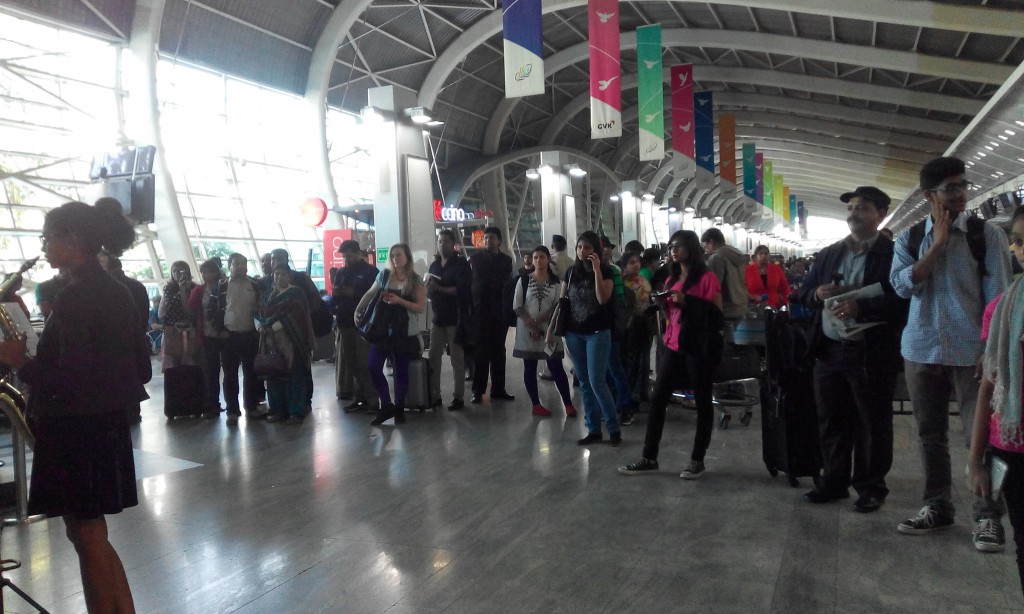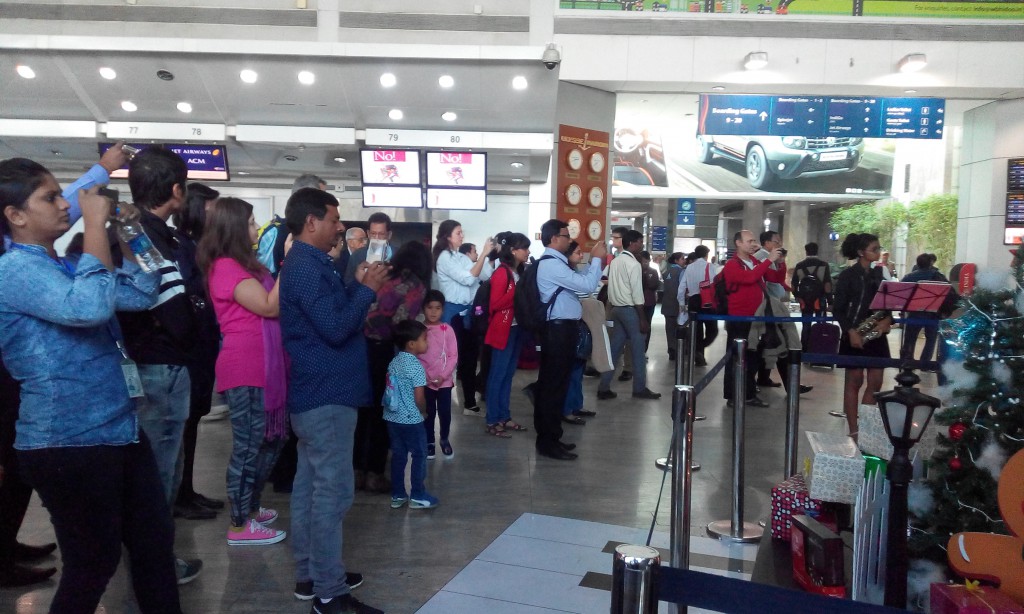 We did make quite a few people stop by!
Well, this was what our airport outing was all about. We do hope we get such an opportunity again!