Glass bottles are infinitely better than plastic bottles. Not only are they fully recyclable but can be recycled multiple times, saving lots of natural resources in the bargain. Glass is also a much safer option when it comes to storing foodstuffs and liquids. However, what delights art lovers the most is the metal caps that come along with these bottles. These old-school sealers are malleable, yet sturdy and can be put to a range of uses. Here are a couple of décor items you can craft from these caps.
Creative Photo Frames
These photo frames have been created by sticking bottle caps along the edges of blackboards. Use a hot glue gun for sticking. The board can be used for making family announcements, movie plans and lots more!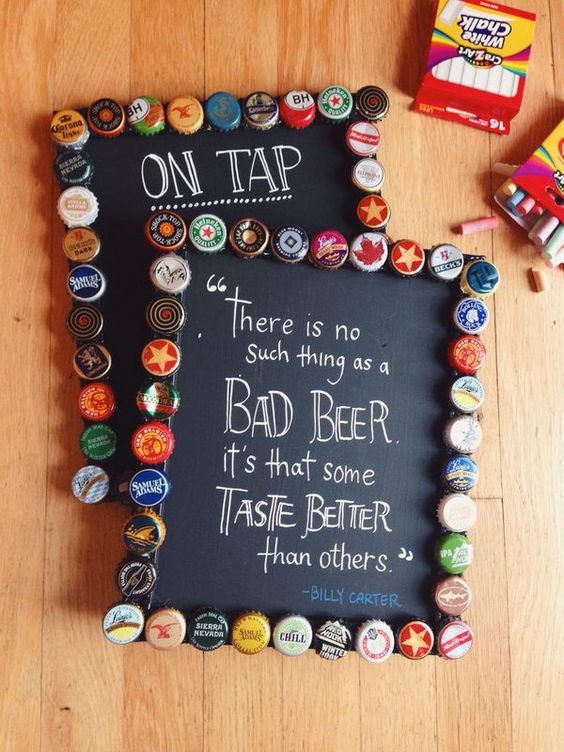 Cap-o-clock!
Instead of numbers, use quirky bottle caps as markers on your clock. You'll still be able to tell the time just fine, plus, you'll have a trendy wall clock at your disposal!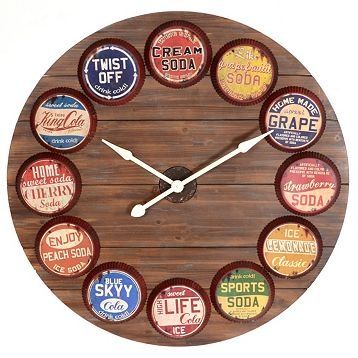 Put a Cap on It Coasters
Bottle cap covered coasters are sturdy and are perfect for protecting your wooden furniture from heat and stains. Use cardboard sheets as your base and glue on the caps using a hot glue gun.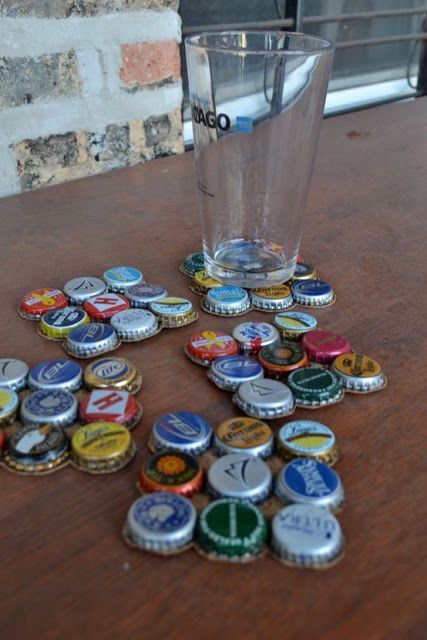 Say It in Caps Nameplate
Create your own nameplate by spelling your name or family's name using bottle caps.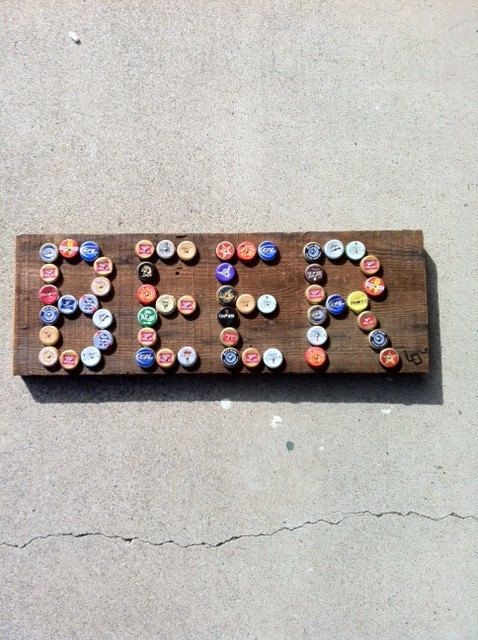 3D Wall Art
Stick bottle caps in multiple layers to add dimension to your art piece. Voila! Your 3D wall piece is ready.