Not going by Steve Martin's imitation of this dance in the movie Pink Panther 2, one will realize that the Flamenco is an immensely captivating dance. Powerful moves communicate an almost lethal strength, emotionally charged expressions speak of raging passions and a rousing musical score sets the pace and tempo for this fiery dance. That is why, it is almost impossible to sit through a Flamenco performance without feeling a pulse of energy rush through your system, one that ignites in you a desire to get up and join in the dancing. Sadly, we don't know much about this dance. Except for the rare glimpse of ruffling-skirt-sporting, red-lipped dancers we are treated to in a few music videos, we aren't exposed to the other beautiful aspects of this dance. Here's going beyond those second-long, superficial representations and exploring the lesser known aspects of this culturally rich dance.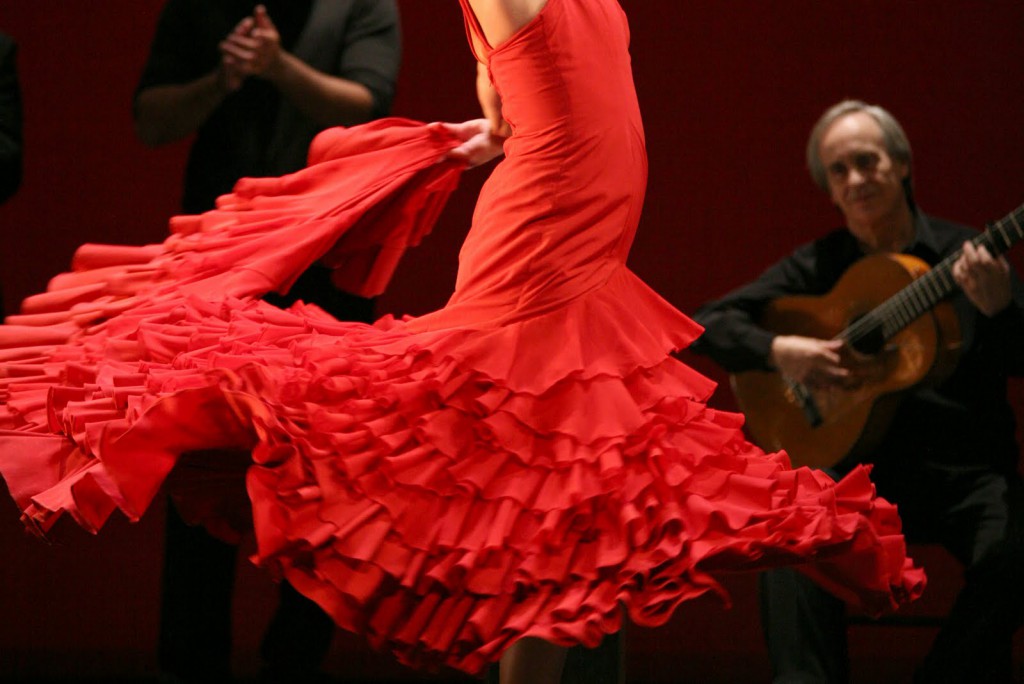 Although the dance style is an integral part of Spanish culture, it has been influenced by several other cultures, namely; Andalusian, Islamic, Arabic, Sephardic and Gypsy. In its music and choreography, one finds traces of all these diverse cultures.
Today, several clubs host professional Flamenco performances. Although it isn't completely unusual to spot street performances, they aren't the norm of the day. In earlier times however, this dance was performed by peasants, who would come together to enjoy gatherings on the street. Simple rhythms, like the music of the Flamenco guitar and the applause of the audience egged the dancers on.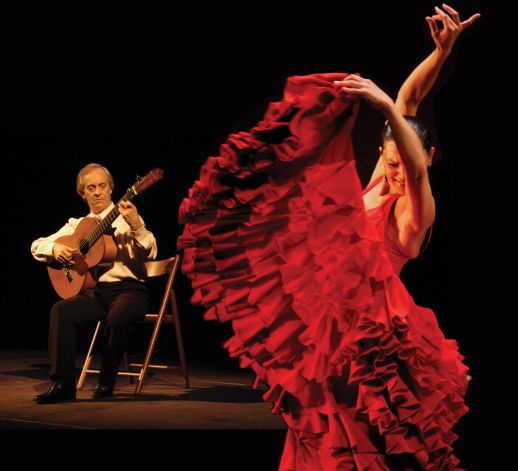 The most striking aspect of this dance is its intensity. The tradition of channeling strong emotions goes back to the time when it was performed by peasants, who used the dance as a medium to express problems and hardships faced by them. That is also why earlier Flamenco performances were held in clandestine gatherings, where only people from a specific community could attend.
A male Flamenco dancer is known as a 'bailaor' and a female dancer is called a 'bailaora.' The men wear elegant, close-fitting tuxedos and Cordoban hats while the women wear long, frilled dresses called 'Bata de Cola' and a shawl. High heels, a fan, red lipstick and a red rose behind their ear completes their getup.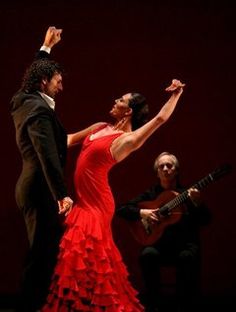 In most dance forms, especially ones that demand a high level of physical fitness, young dancers are preferred to senior ones. However, when it comes to Flamenco dancing, senior dancers are said to be better performers because time has helped them master the art of channeling emotion through facial expressions and dance moves. The older the dancer, the more nuanced the expressions.
If you wish to see authentic Flamenco performances, head to Seville, Granada, Cadiz or Jerez de la Frontera in Andalusia, for these Spanish regions are famous for their beautiful performers and performances!
Can't afford to go to Spain? No worries. Here's a beautiful Flamenco dancing video to give you a taste of this passionate dance! The Bailaora is Sara Baras, a Flamenco dancer known the world over for her grace, style and talent.