Many shy away from museums because they really aren't the most 'happening' place to be at, especially if you're the talkative extrovert whose idea of fun is painting the town red. But, don't strike these antique-worshiping places of your list yet, for there are a few museums that are poles apart from the rest. They offer nothing in the form of natural history exhibits or yesteryear fashion trends, but keep on display items of a more bizarre nature. Here are a few unique Indian museums you must visit, even if you generally avoid these spaces.
Sulabh International Toilet Museum, New Delhi
The man responsible for the construction of this museum is Mr. Bindheshwar Pathak, an expert on sanitation and we're sure, a person with an expert sense of humour too. The museum is the only one of its kind on the Indian sub-continent and displays a wide range of toilets, tracing the evolution of toilets around the world. The aim is to inform visitors about the importance of sanitation and cheap sanitary measures that can be easily accessed.
Image courtesy: Amusing Planet
Mayong Central Museum and Emporium, Assam
If you've always been intrigued by the 'Dark Arts,' under no circumstances must you not visit this museum. The Mayong museum is located in the hilly hamlet of Mayong, in the Marigaon district of Assam. This village is known to be the black magic capital of India and this museum pays tribute to the regions colourful past by displaying witchcraft manuscripts, books on black magic, skulls and paraphernalia used in rituals. You can also sit through a show that demonstrates how certain healing spells were cast.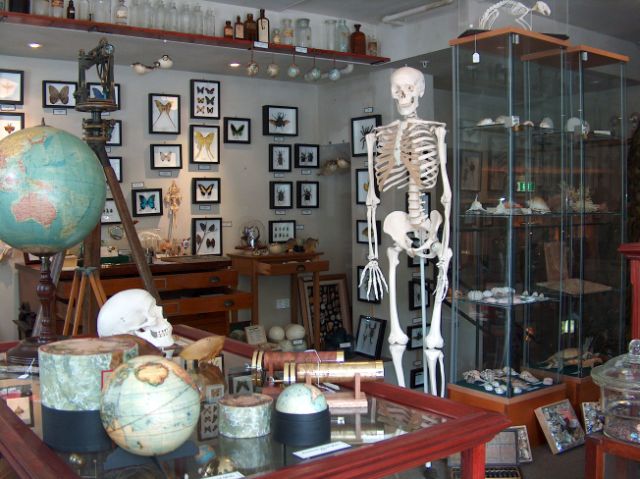 Image courtesy: National Geography
Antarang Sex Health Information Art Gallery, Mumbai
Sex is a hush-hush topic in our society, and so we were quite surprised to know that a museum like this exists in our city. This museum hopes to educate people about the human body, sexuality and HIV-AIDS. It is the only museum of its kind in South Asia. The museum is located in the Red Light Area of our city, 'Kamatipura.'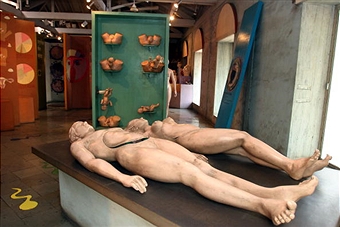 Image courtesy: Getty images
Human Brain Museum, Bengaluru
This museum is the 'brain child' of Doctor S.K. Shankar and aims to help visitors discover more about the most powerful and mysterious organ in the human body. The museum has over 300 brain samples on display and presents information on every aspect of the human brain, be it the anatomy, neurology, physiology or psychology. Also, you can take a pledge to donate your brain here.
Image courtesy: Asia Obscura
Shankar's International Dolls Museum, New Delhi
The museum is named after the political cartoonist who founded it – K. Shankar Pillai and holds the largest collection of costumed dolls in the world. The museum has on display dolls from over 85 countries as well as dolls given as gifts by several Indian presidents, including Jawaharlal Nehru!